The overall strategy of Chamberlain (manufacturer of LiftMaster and Chamberlain residential, commercial and perimeter access and control systems) is to evolve from an OEM manufacturer and seller of devices to providing a (SaaS) software platform ecosystem of connected devices and services. Chamberlain needed a way to incentivize Dealers, Distributors, and Service Providers to connect devices to enable this evolution.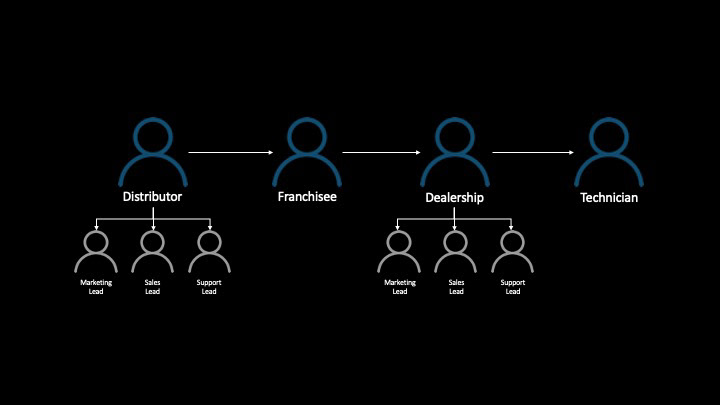 The solution would be a "Connectivity Dashboard" and "Visualization" that would 
introduce a new discount program model for dealers and distributors that is based on performance data that incentivizes and prioritizes connectivity in addition to volume (sales) and growth.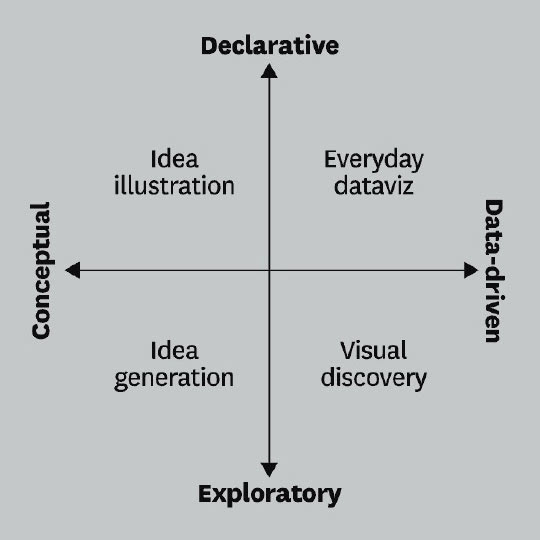 Principal UX Director (myself) reporting to the VP, Global Innovation Group & CPO
Worked across the enterprise with several business units:
Sales Ops, Product Management, Engineering, PowerBI Contractors, Industrial Design, MyQ, Marketing, Dealer/Distributor Ops, CX/Support, managed visual/UI designers when needed.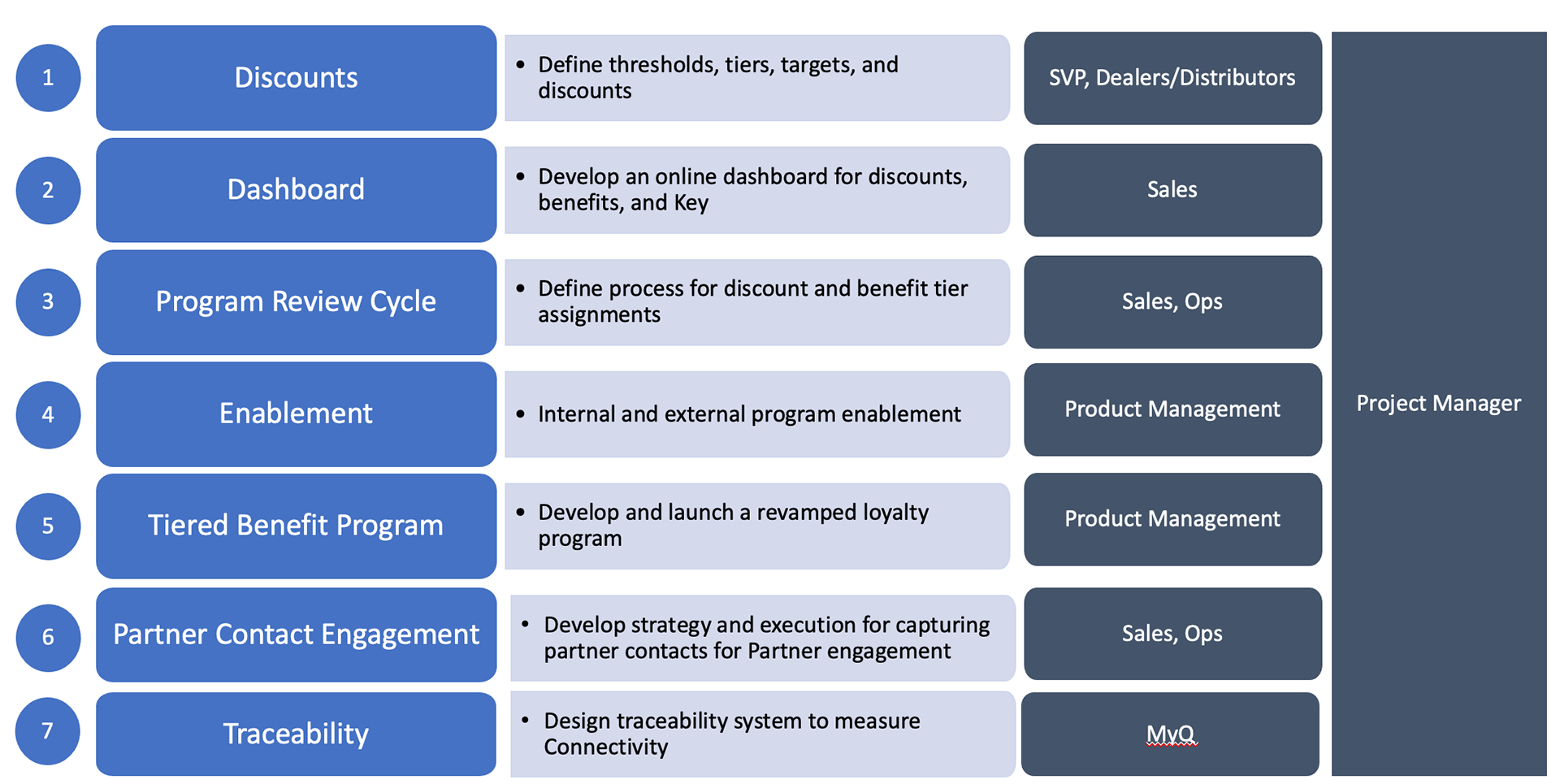 Project Structure & Timeline
Agile/two week sprints reporting bi-weekly to Executive Review Board with representatives from each business unit. Worked closely with PowerBI and engineering to understand data inputs and constraints/capabilities.
The design would incorporate ideas, data inputs, models and calculations from a myriad of platforms and services managed by multiple business units.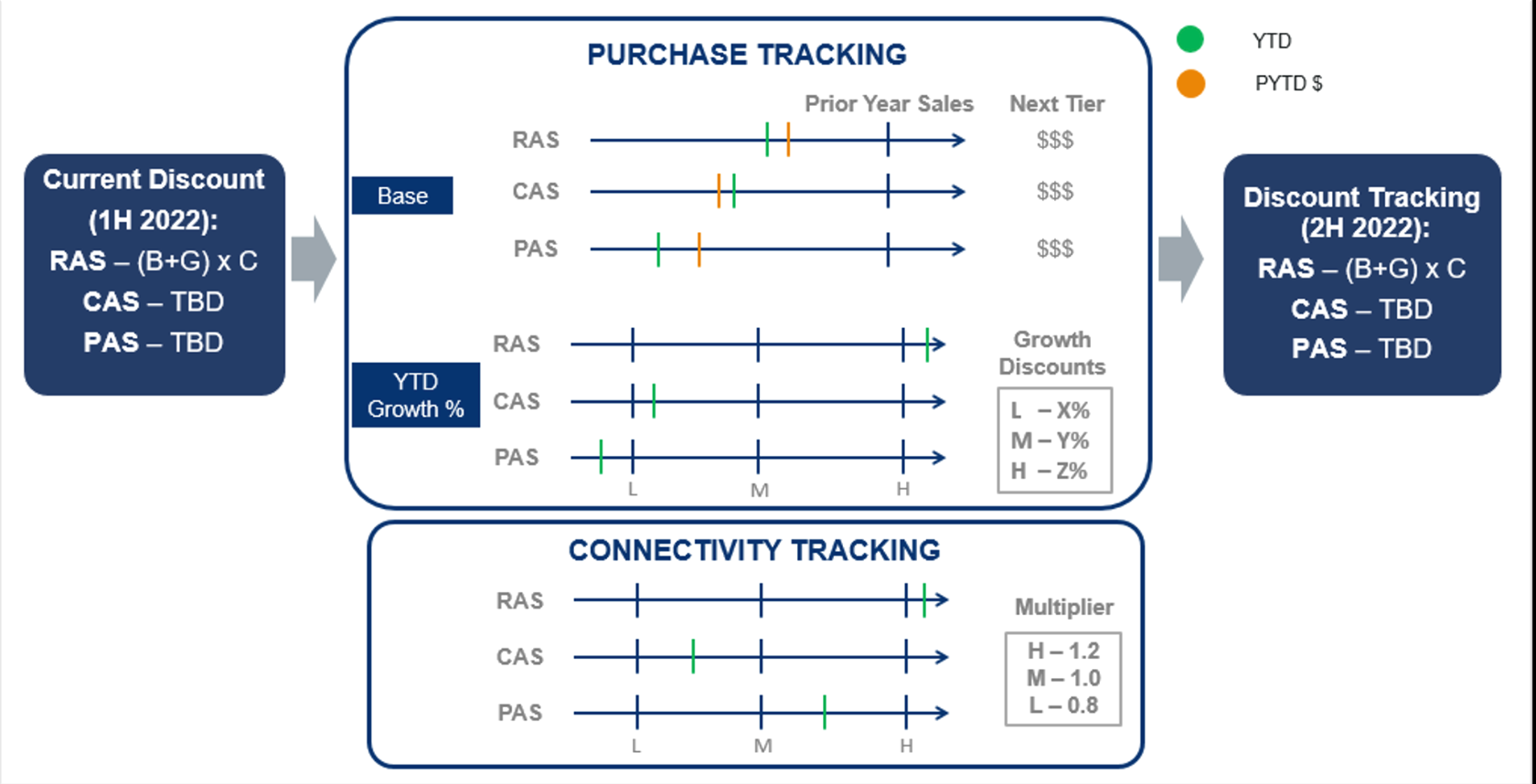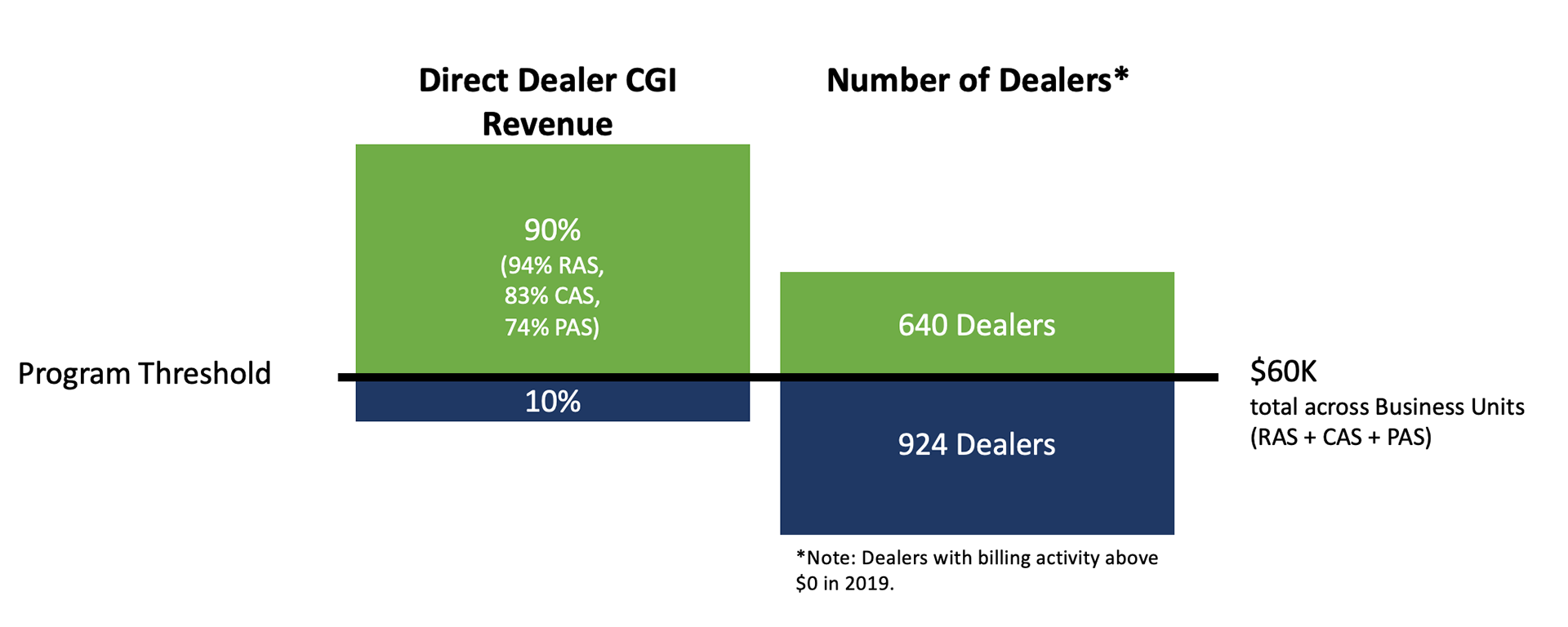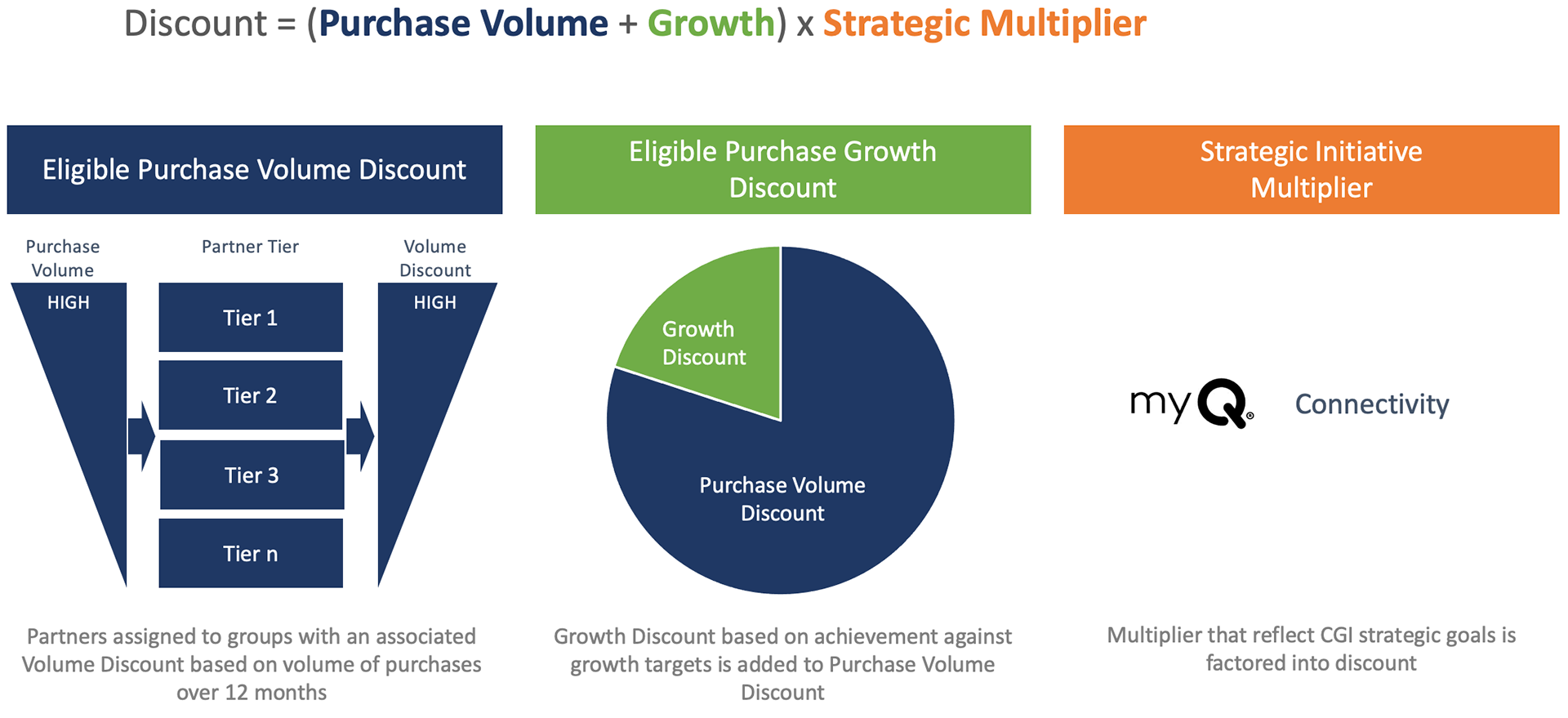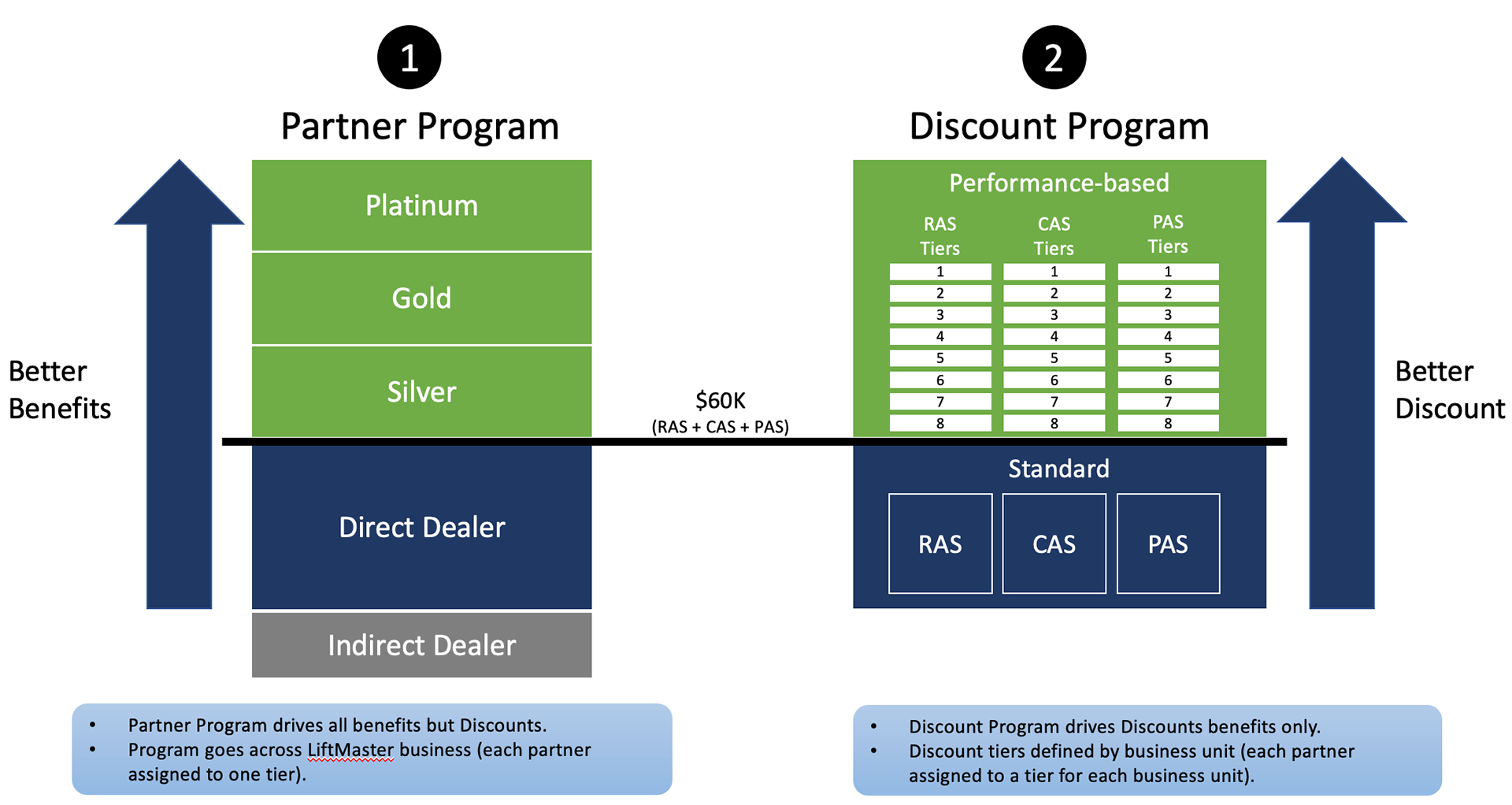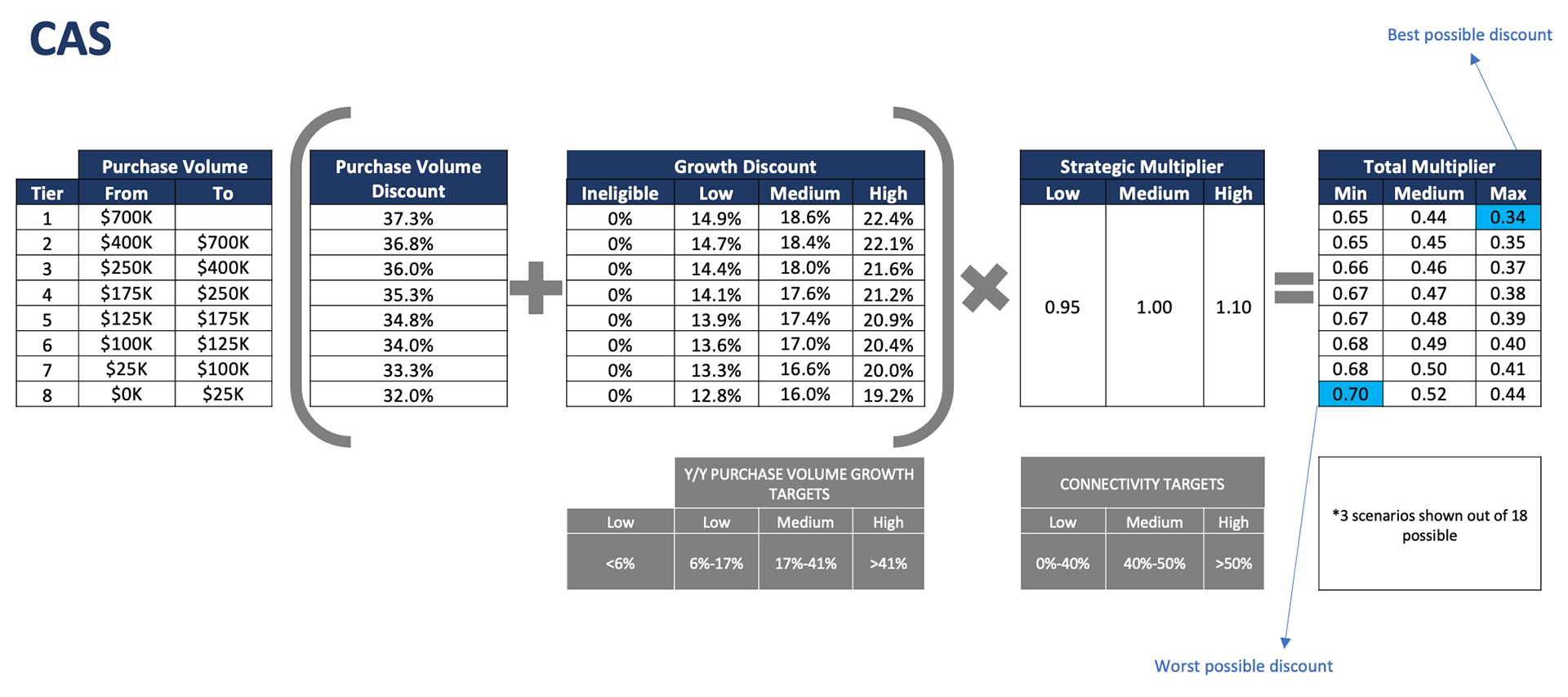 Journey Mapping & Ideation
Idea illustration provides examples to discuss experience design directions to provide a solution towards intent bounded by the needs of the organization and the end-user. I lead sessions to understand both the business and the users throughout the design process.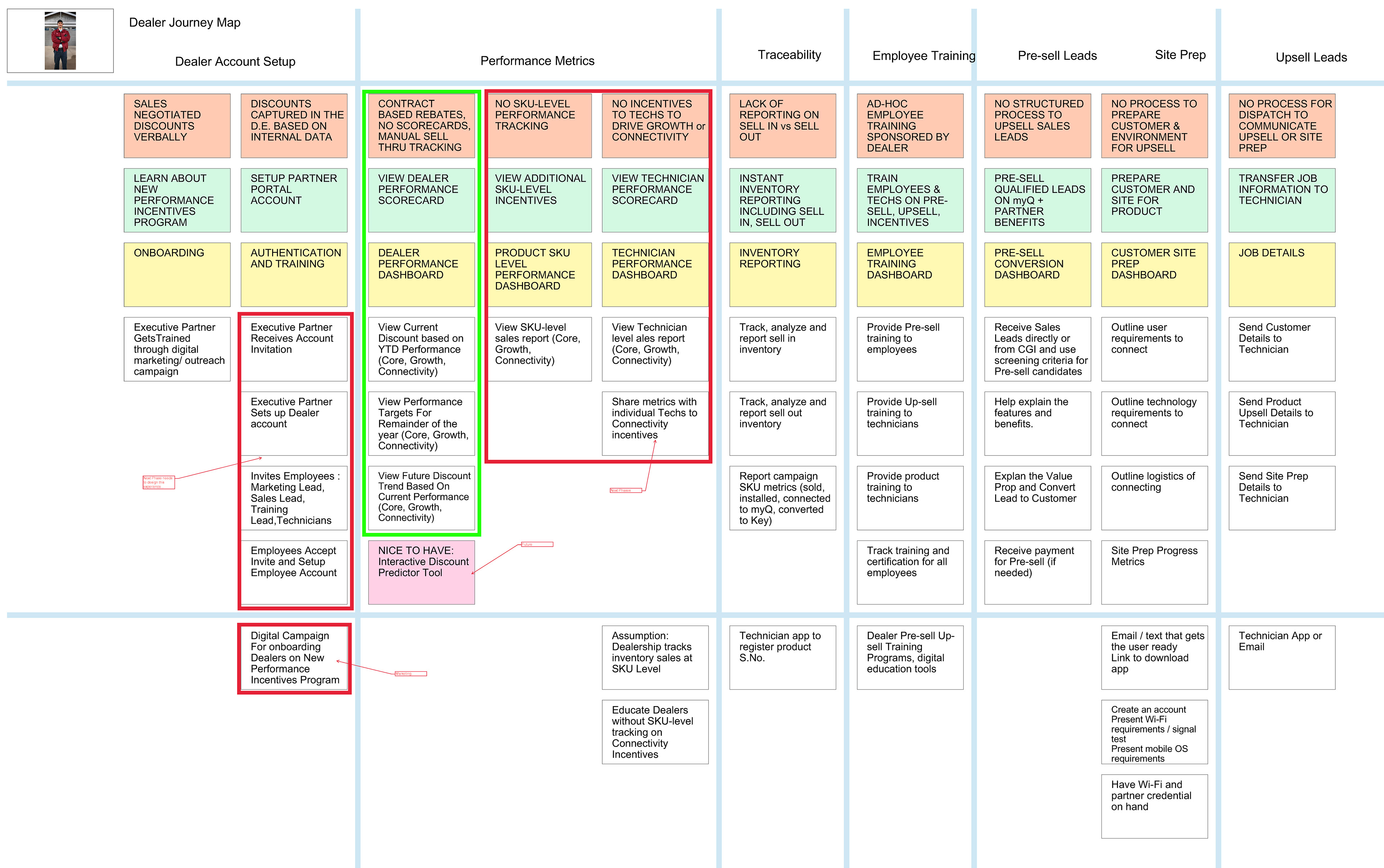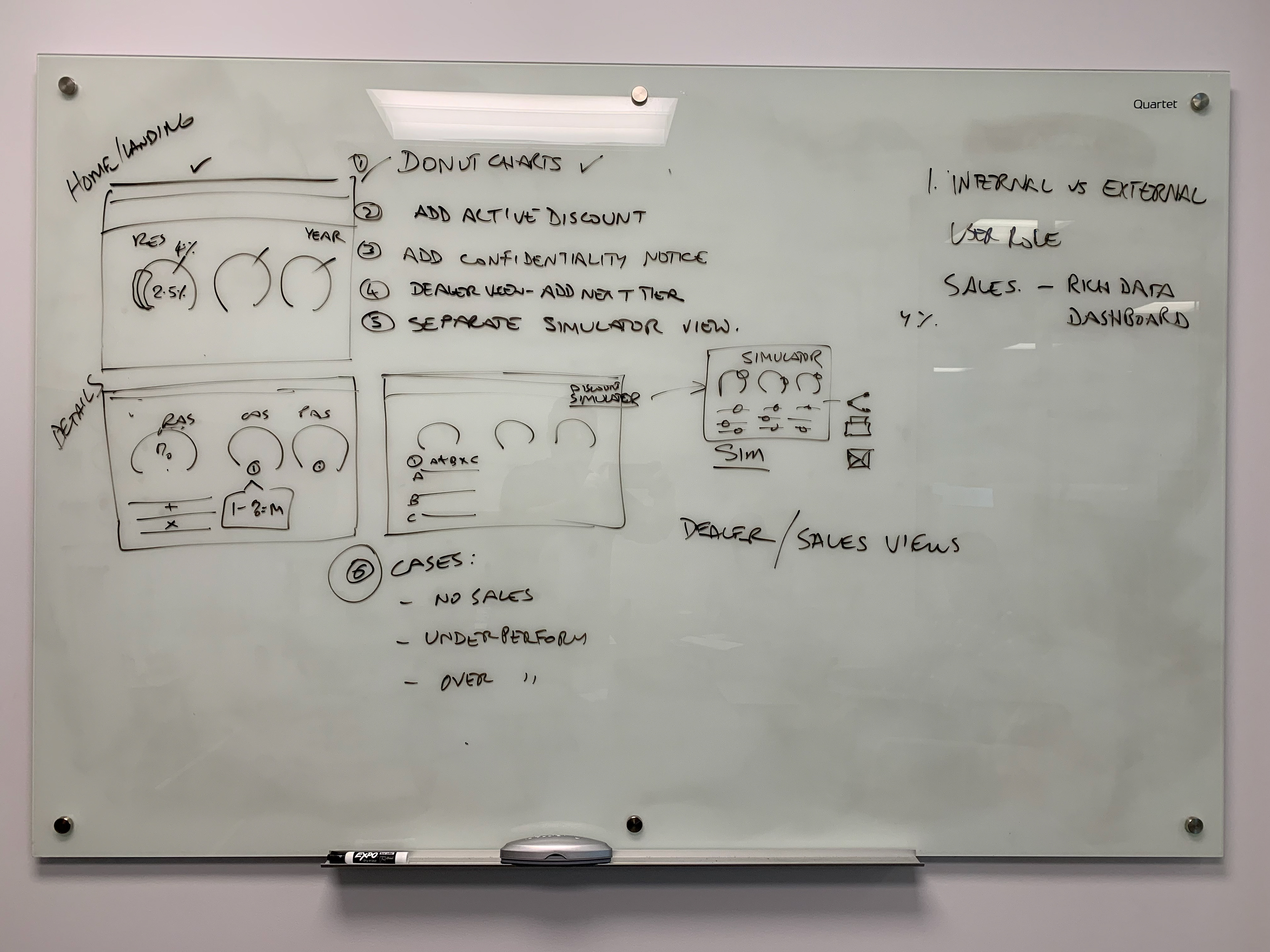 Reporting weekly to the executive review board, I had to produce multiple design iterations to gain feedback and insights towards a final solution. Managing a team of visual designers and working with a PowerBI specialist, I presented and produced over 64 design, spec and prototype iterations to gain approval from the executive committee.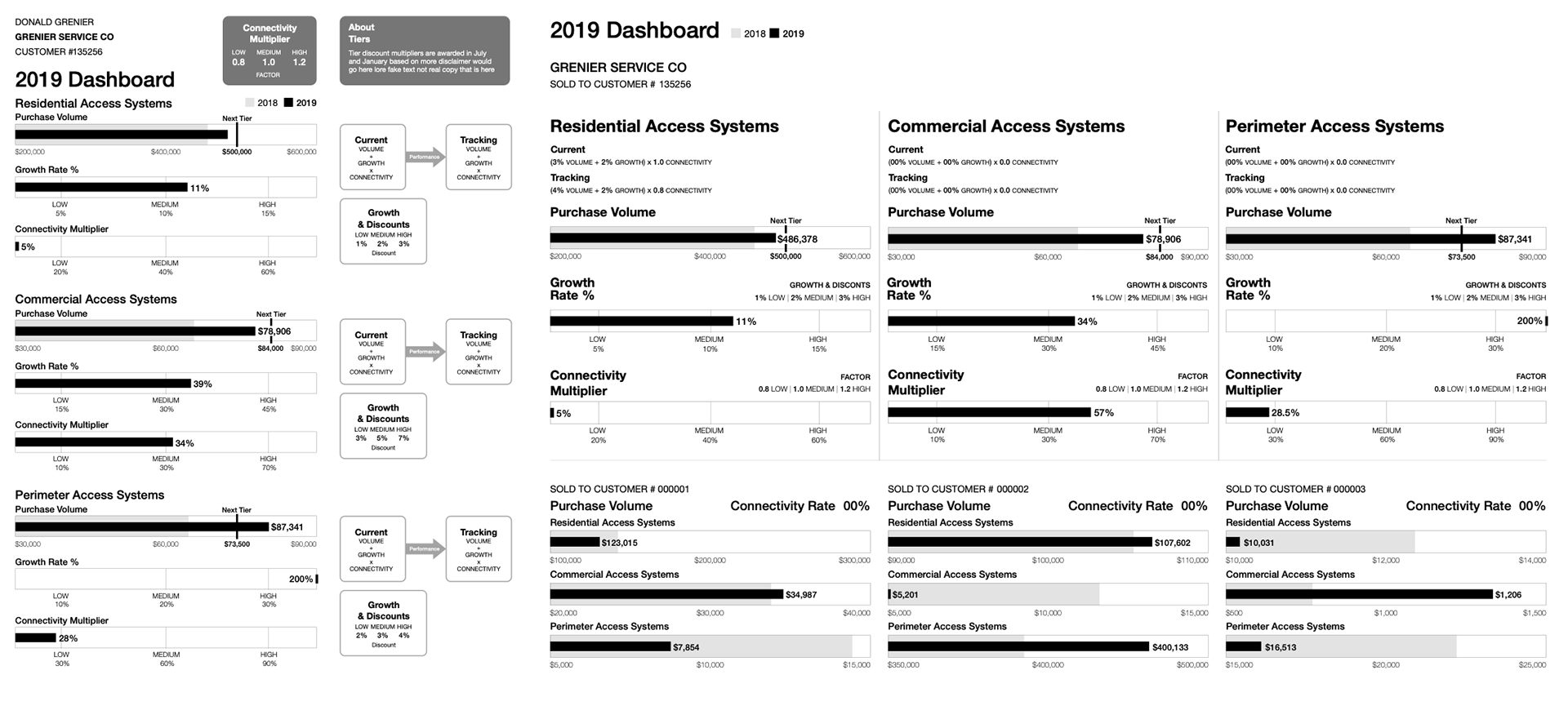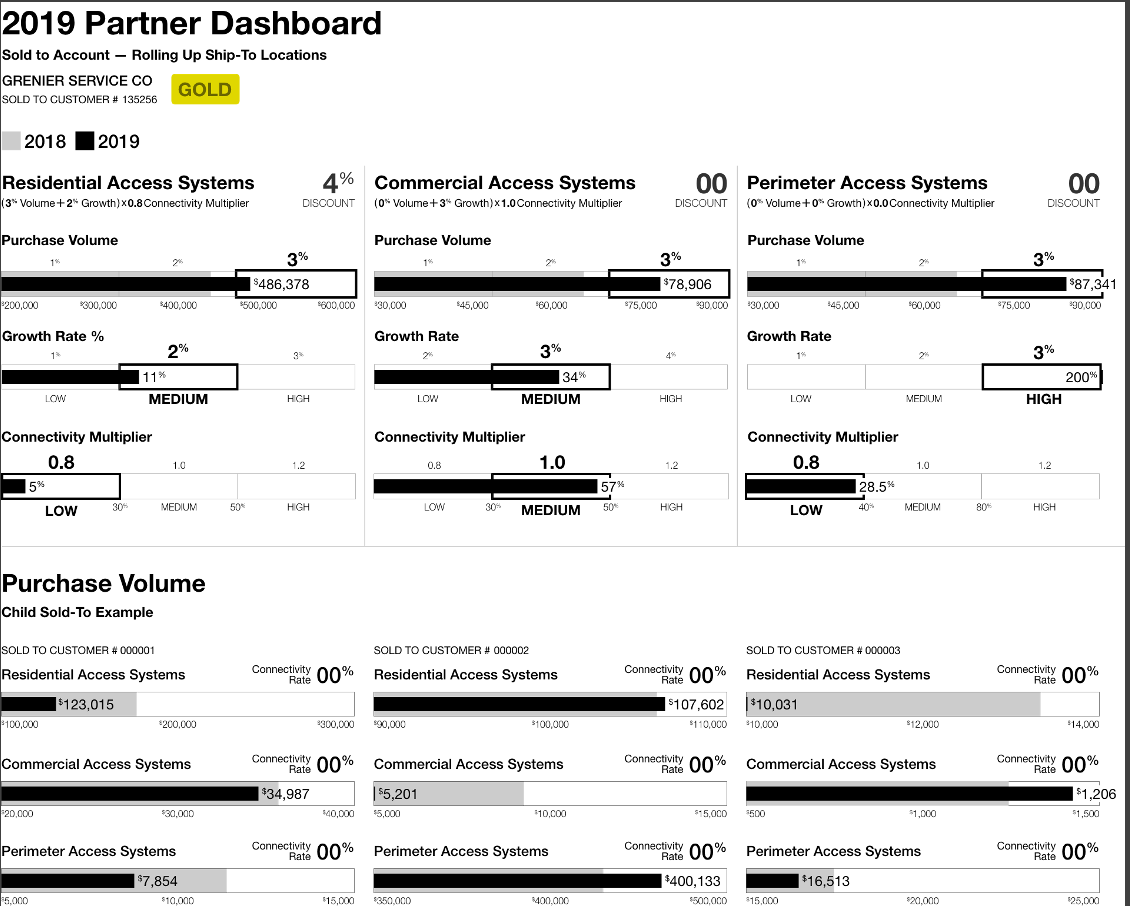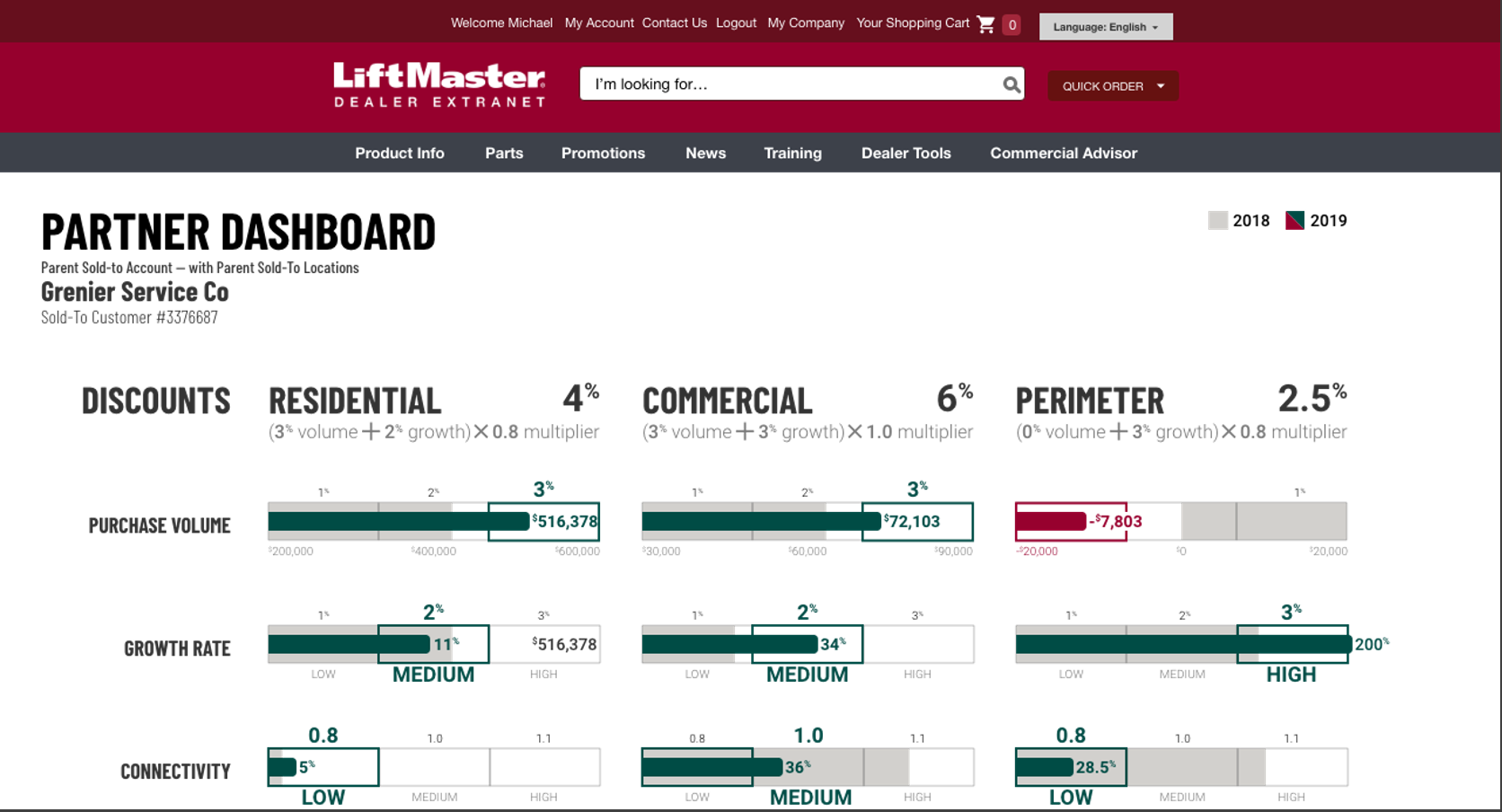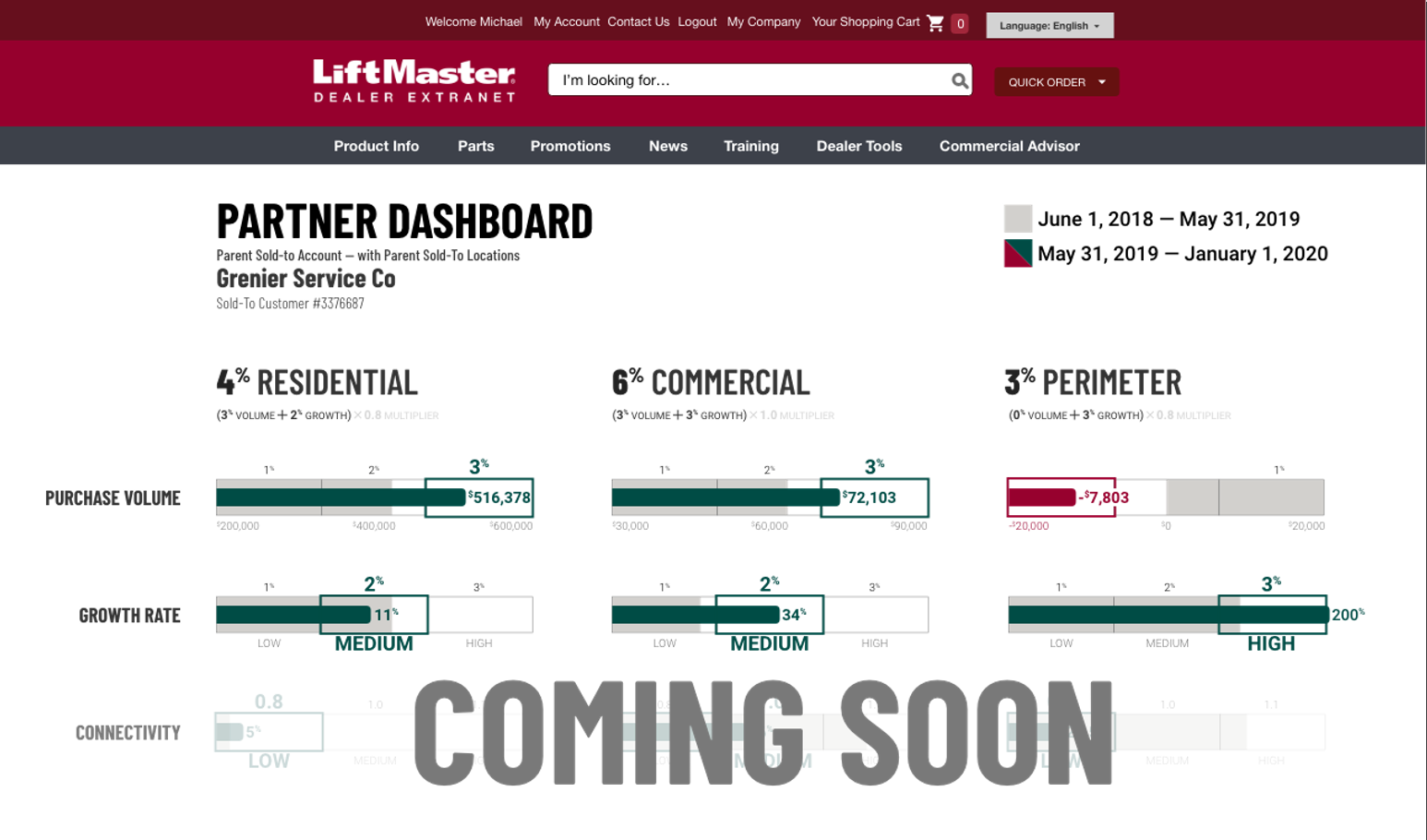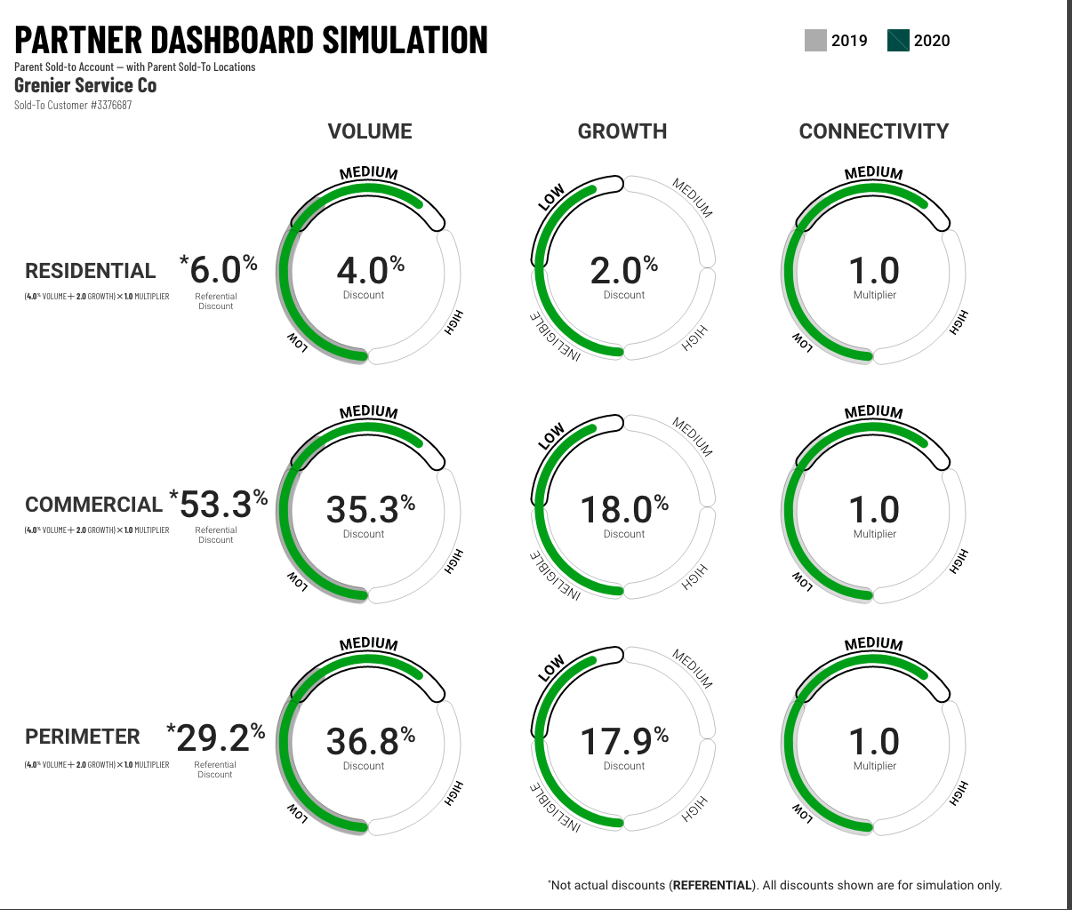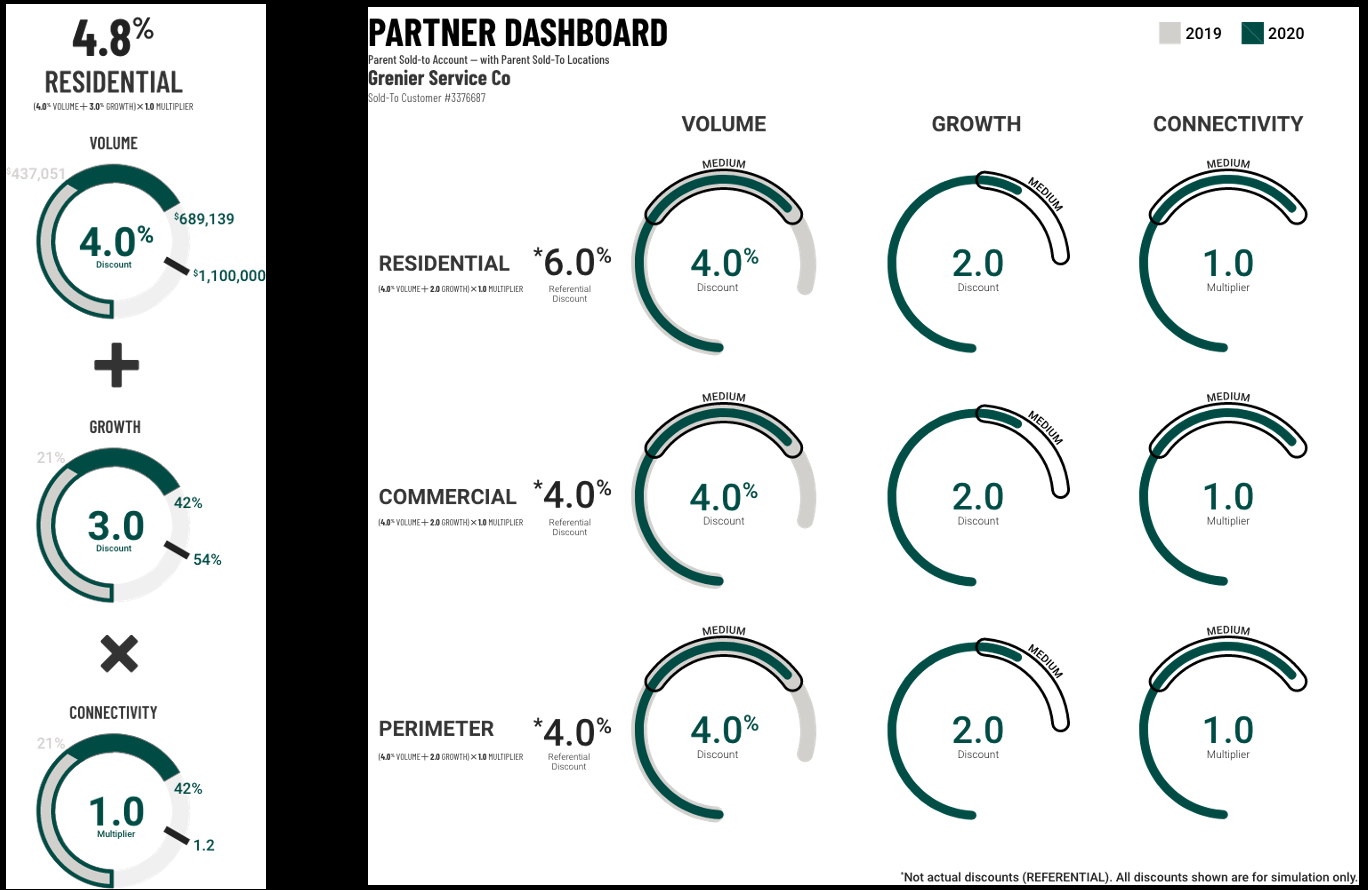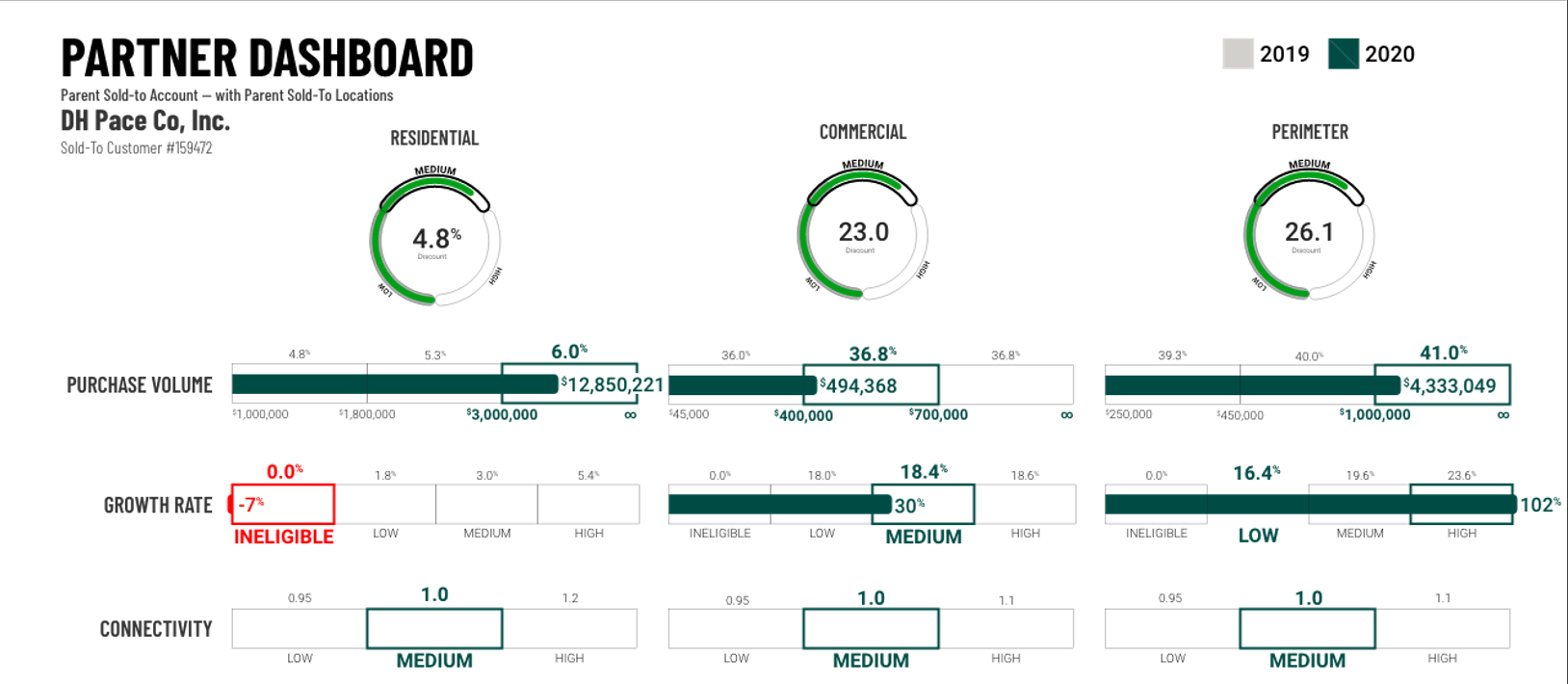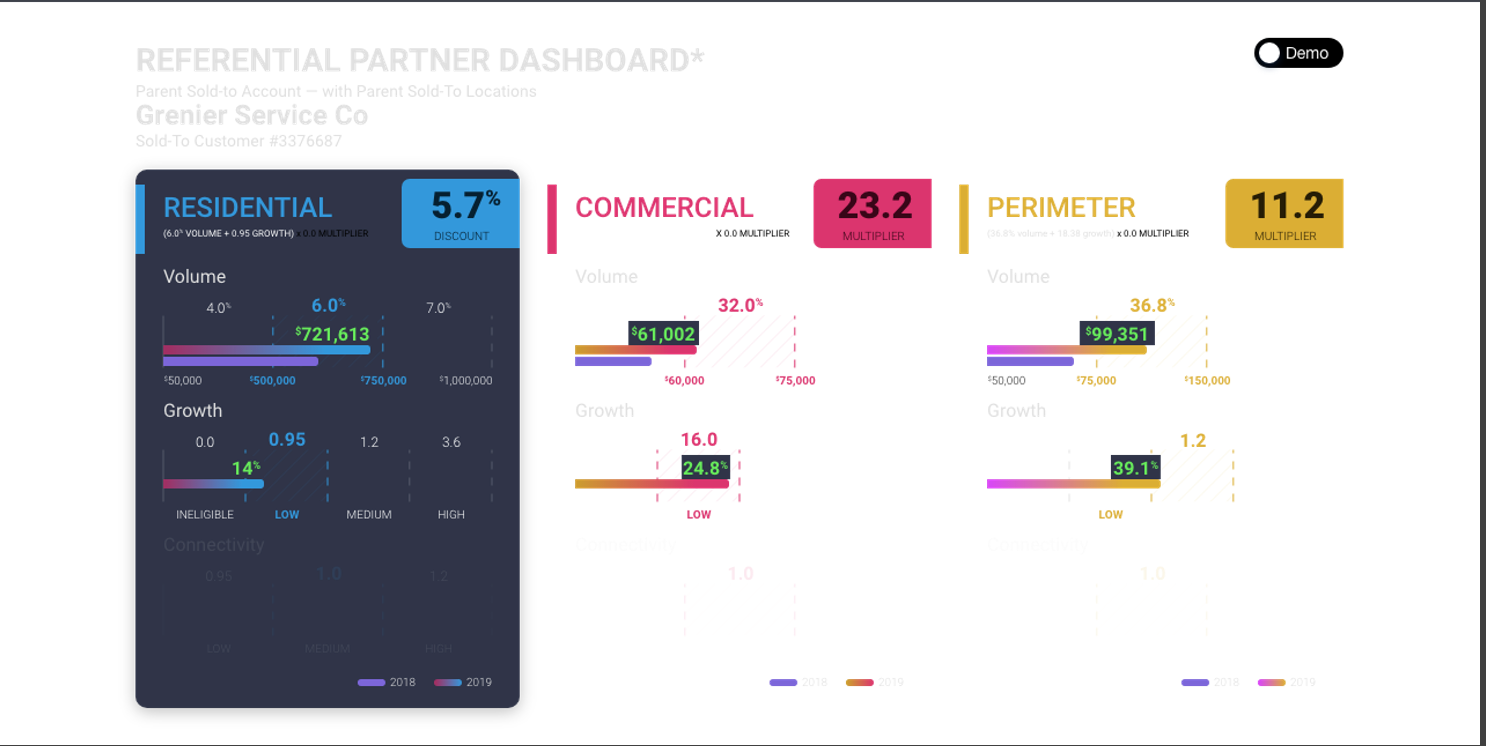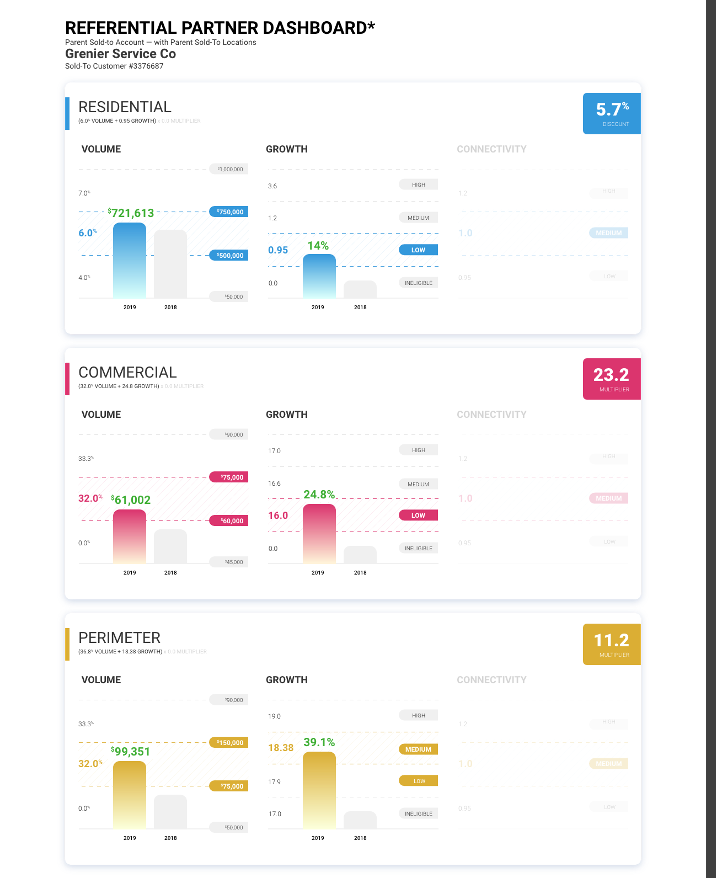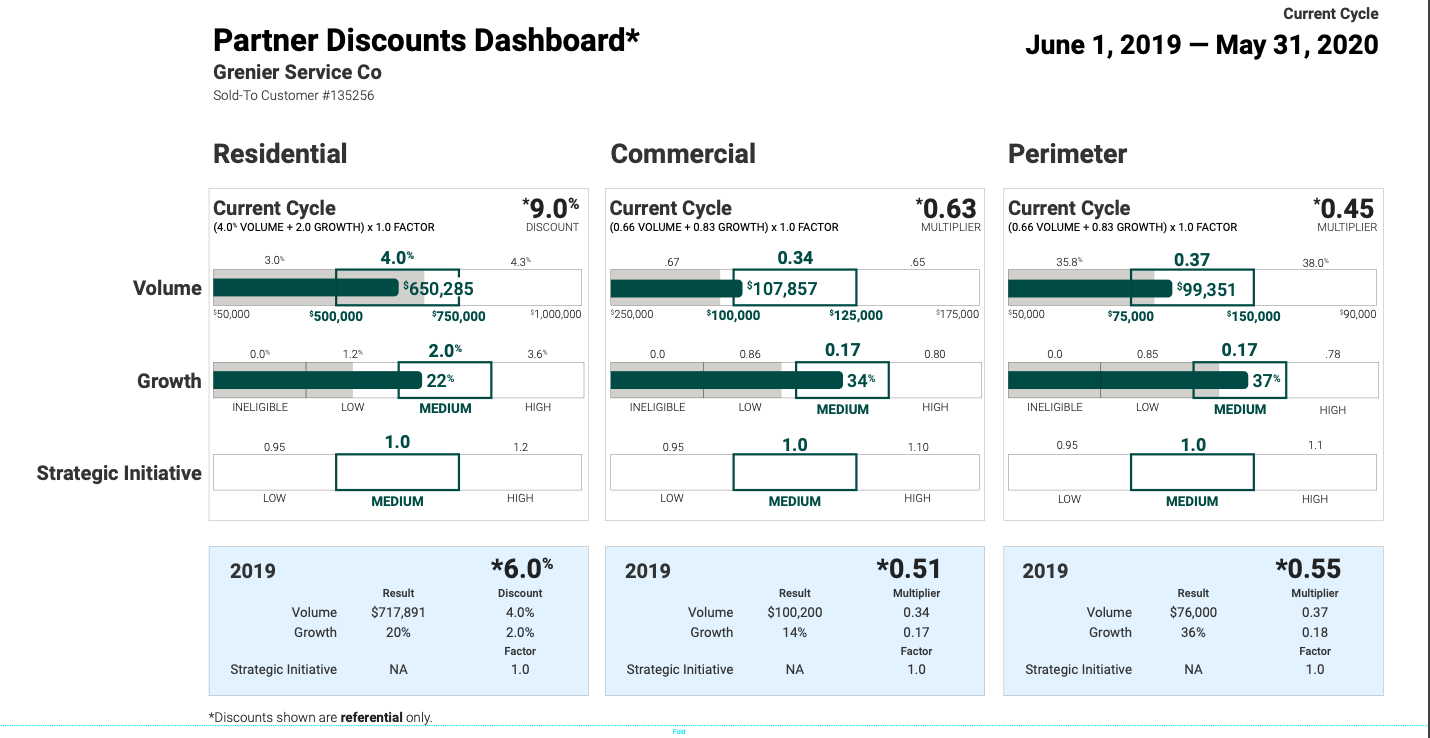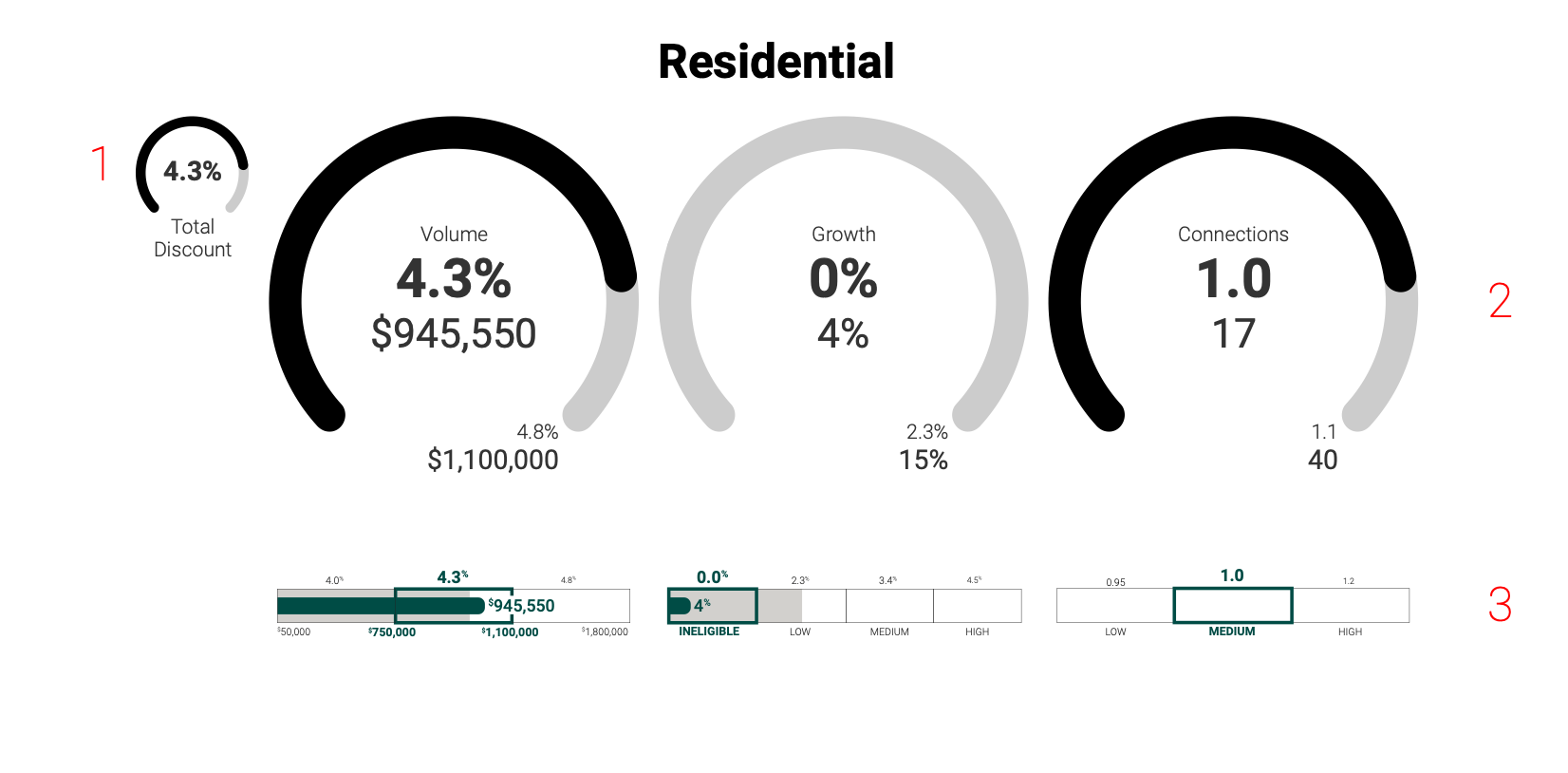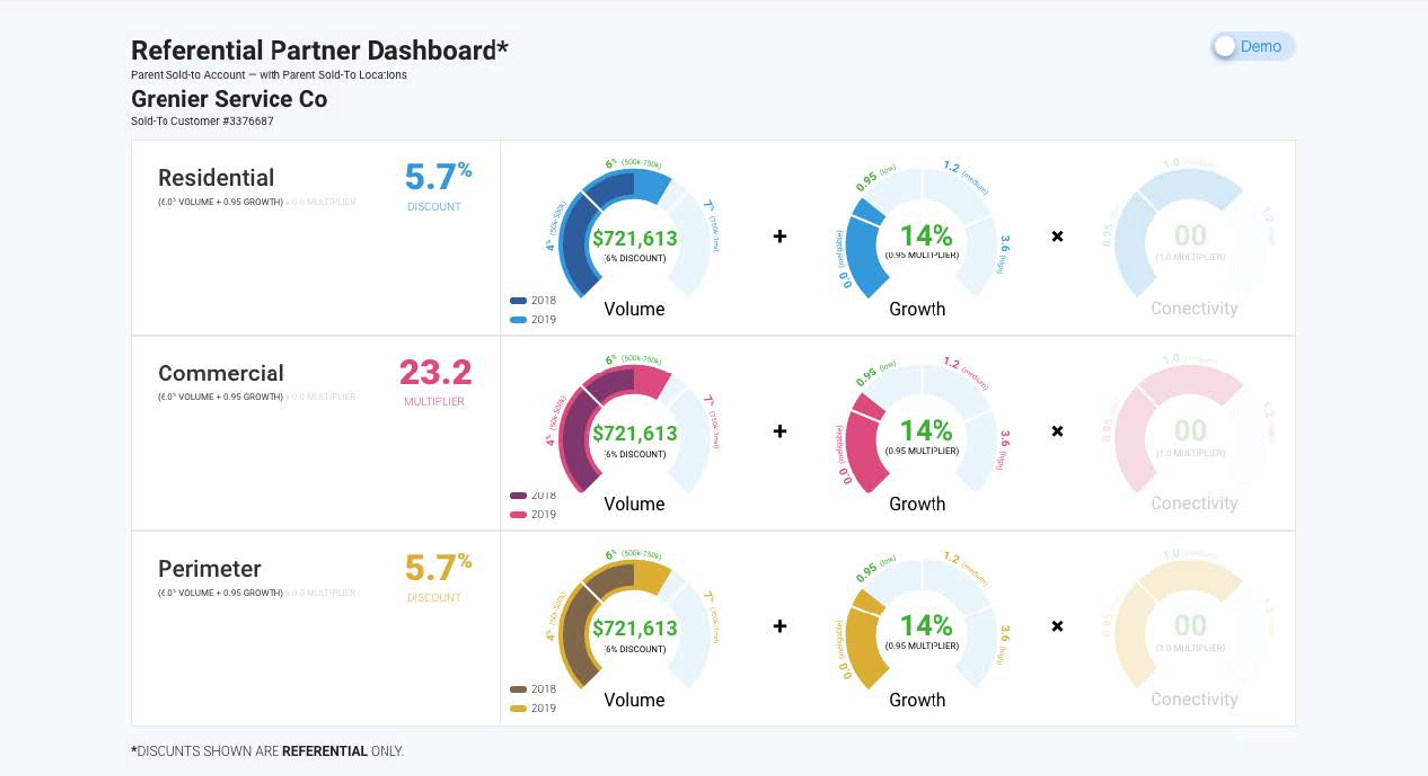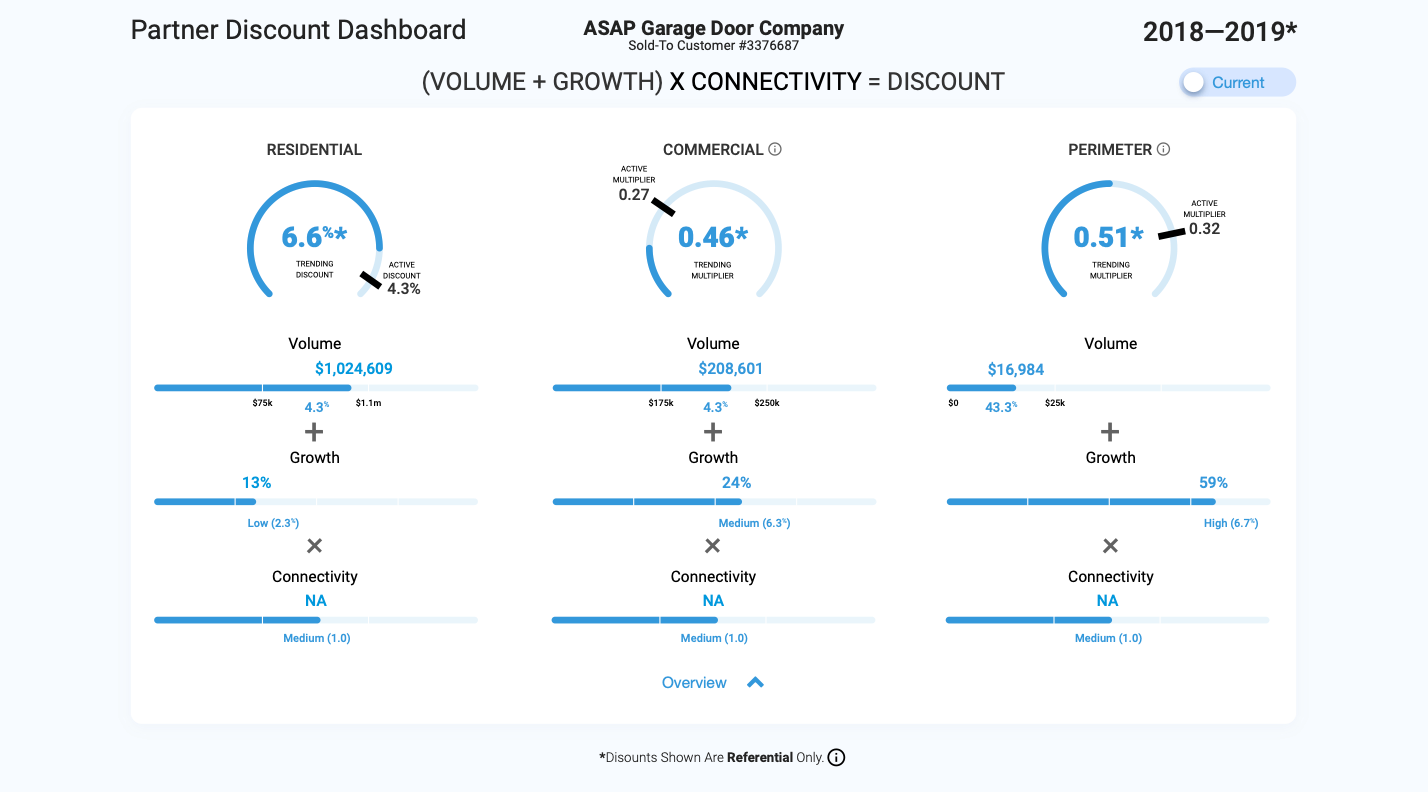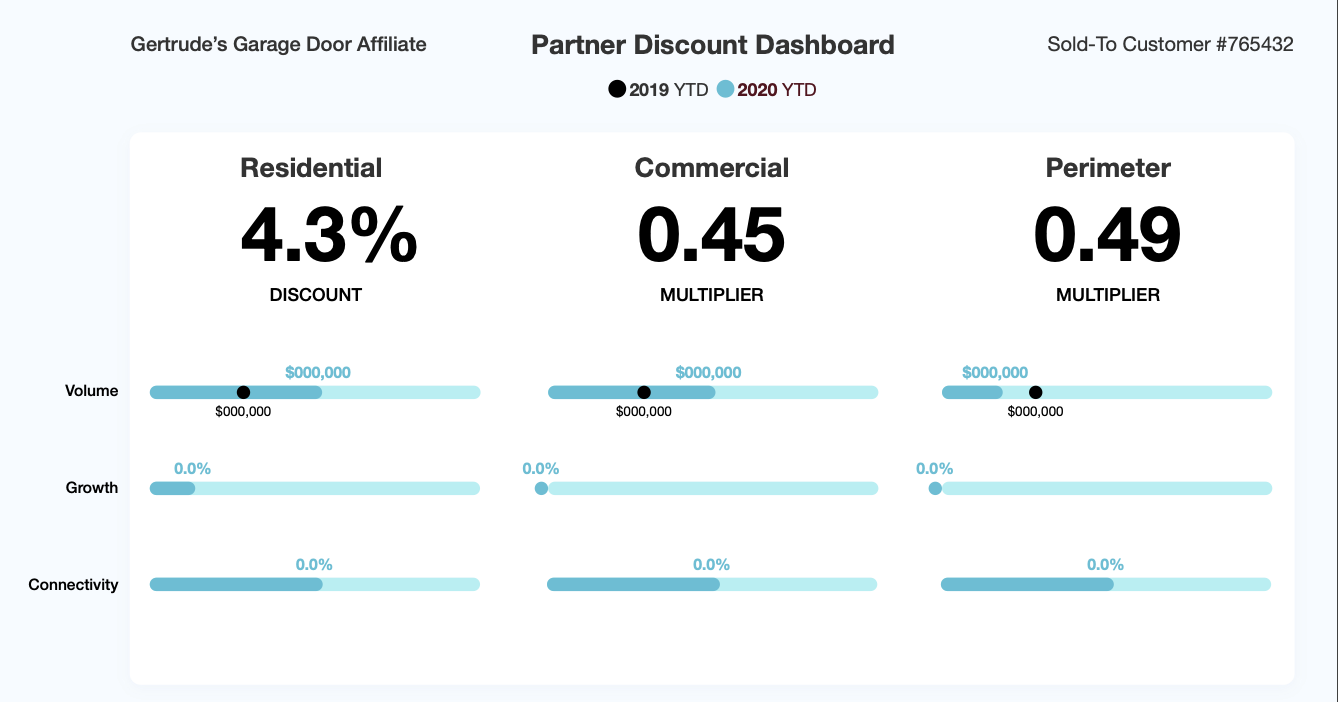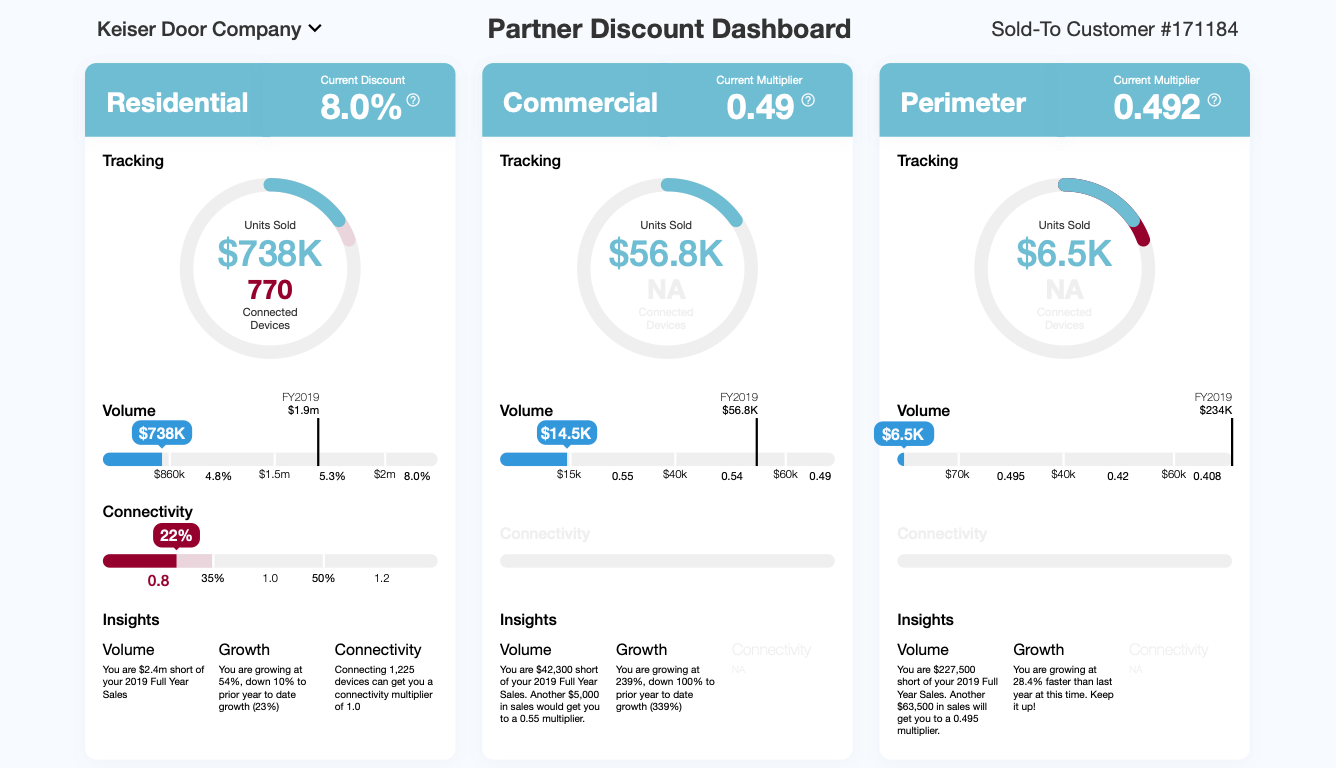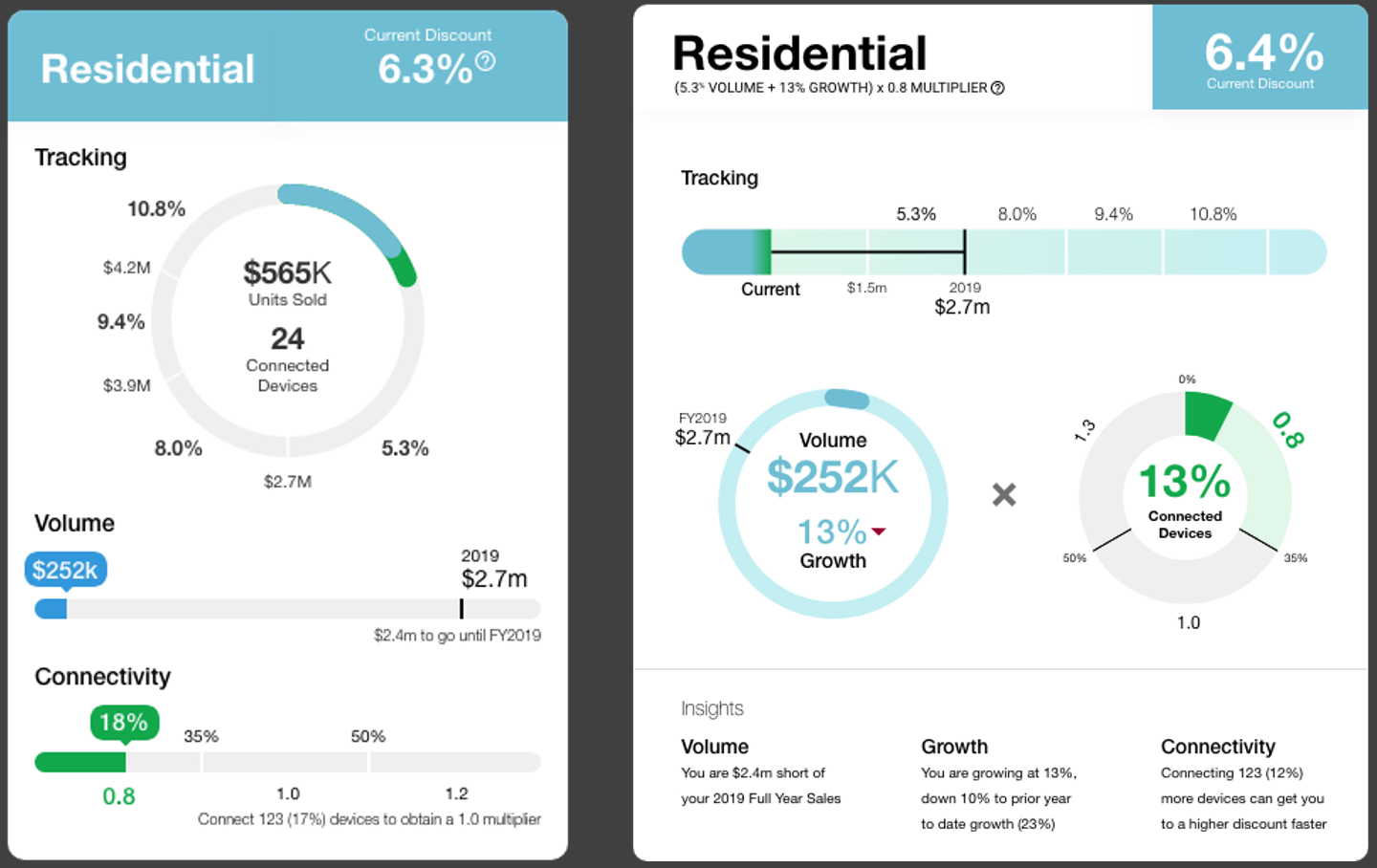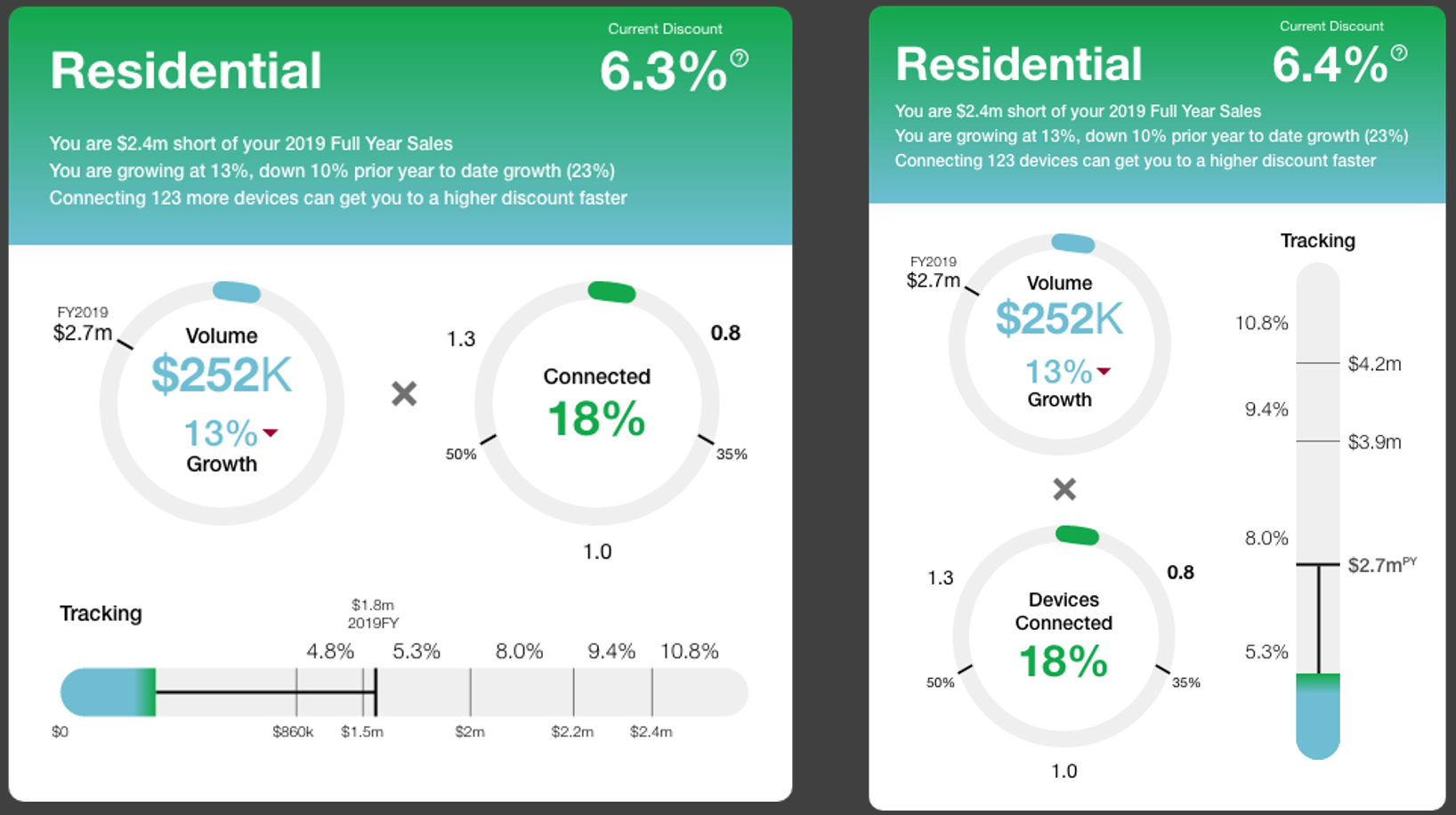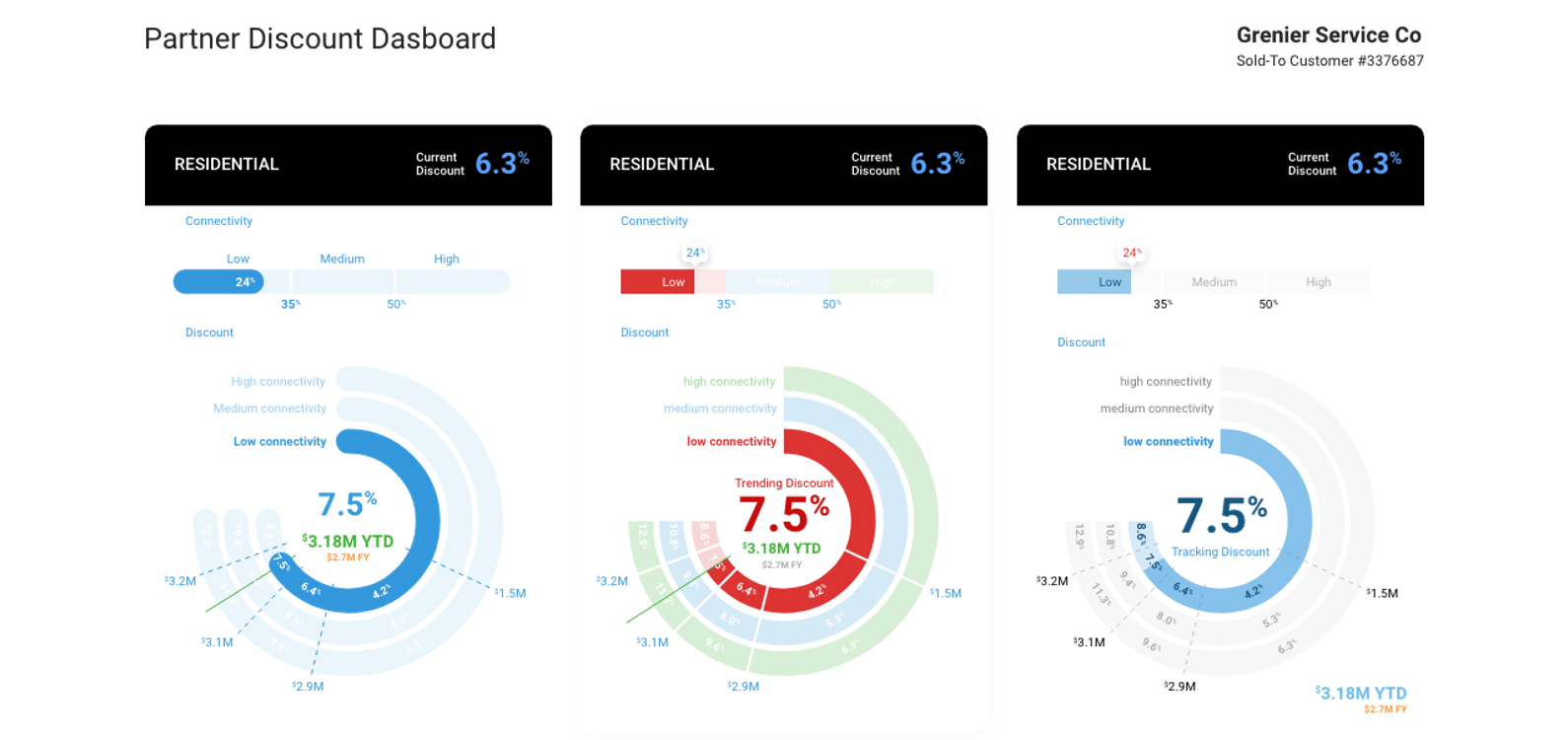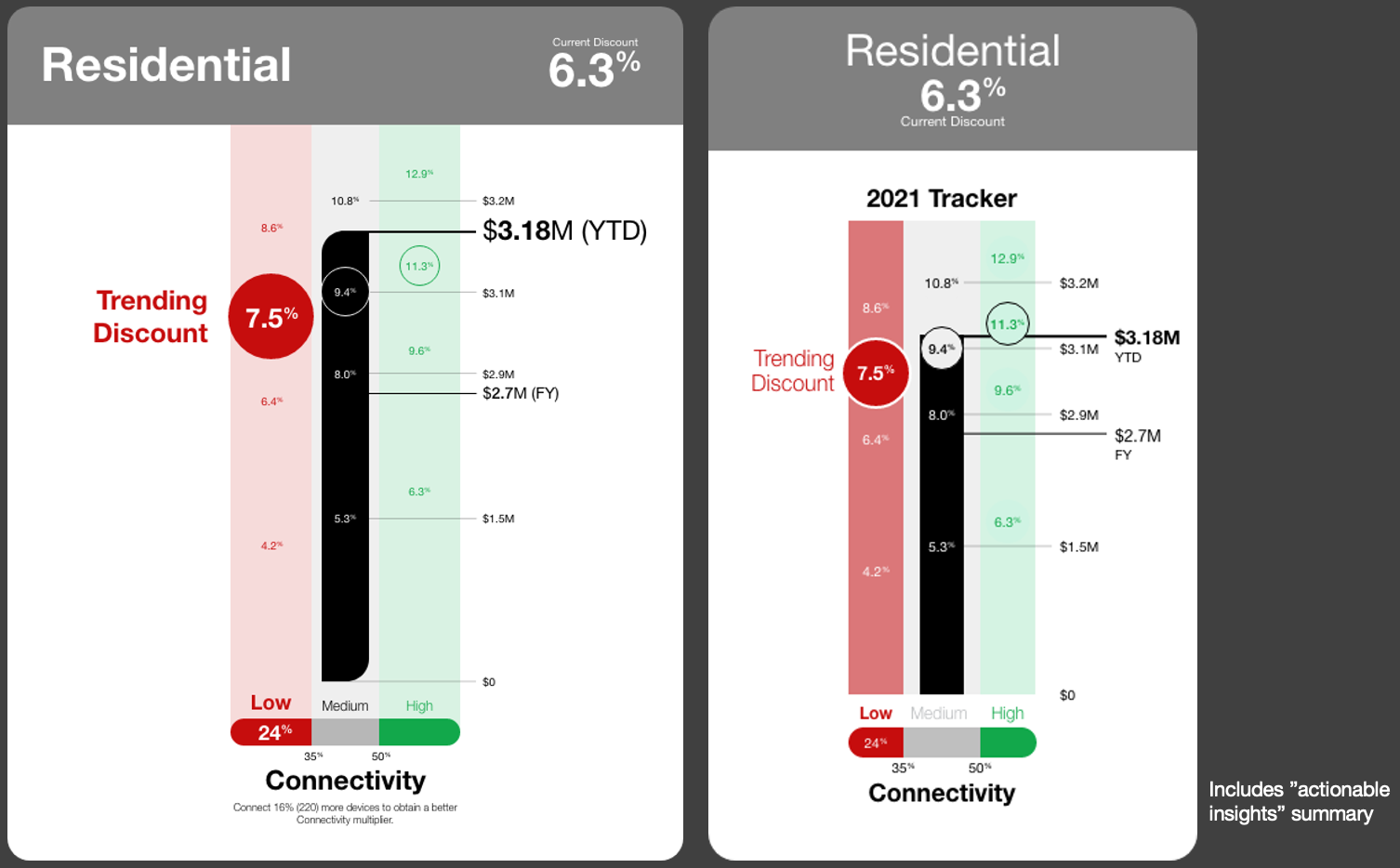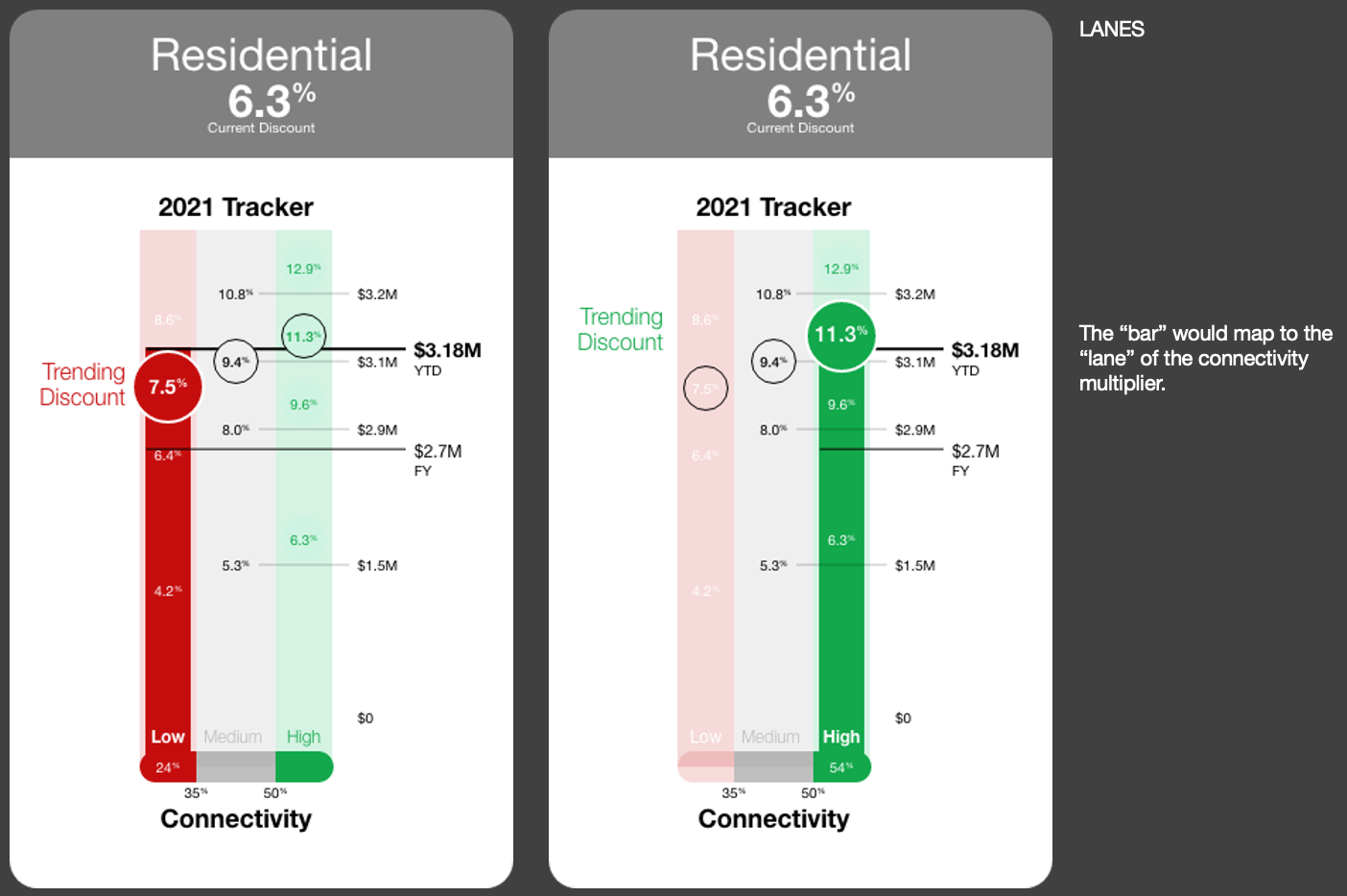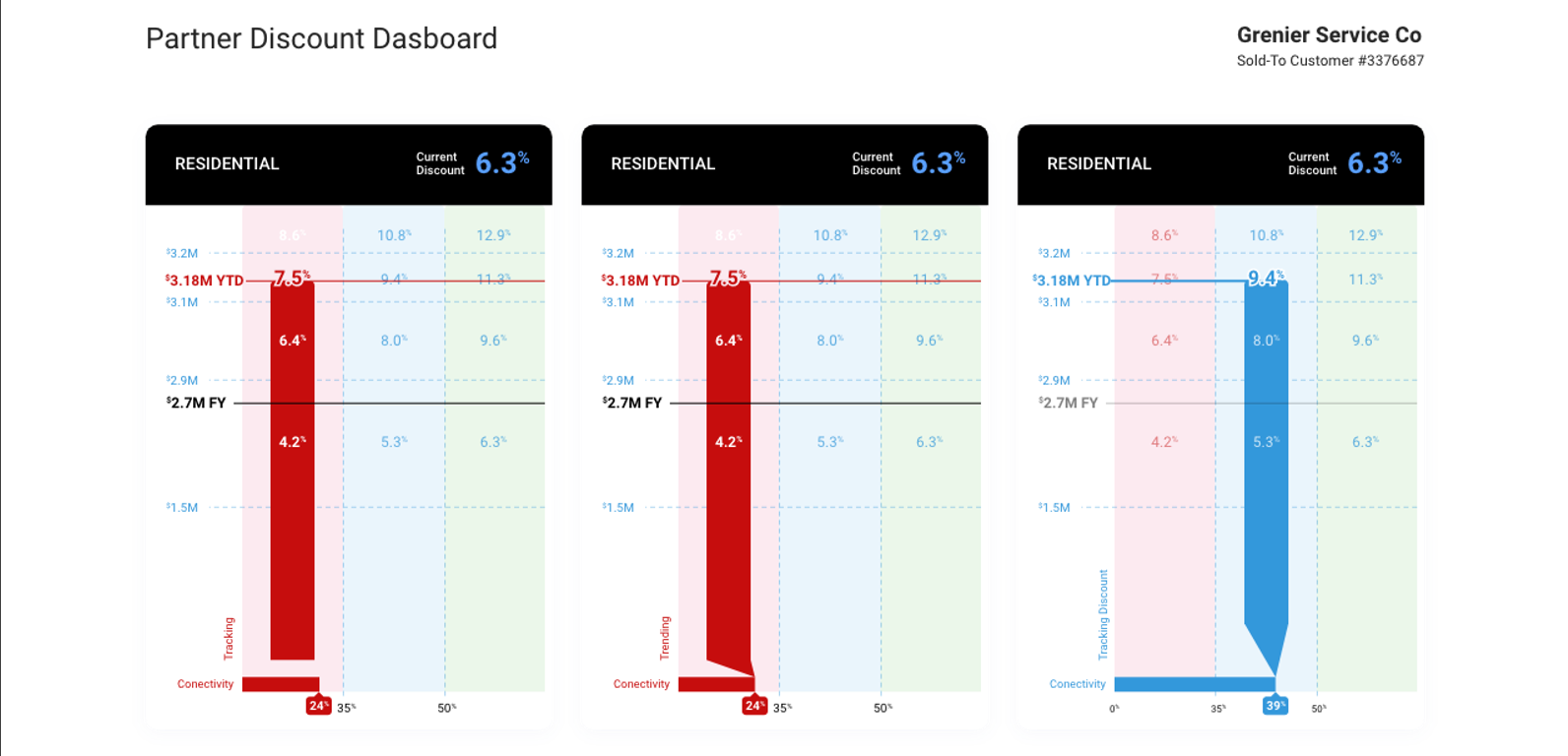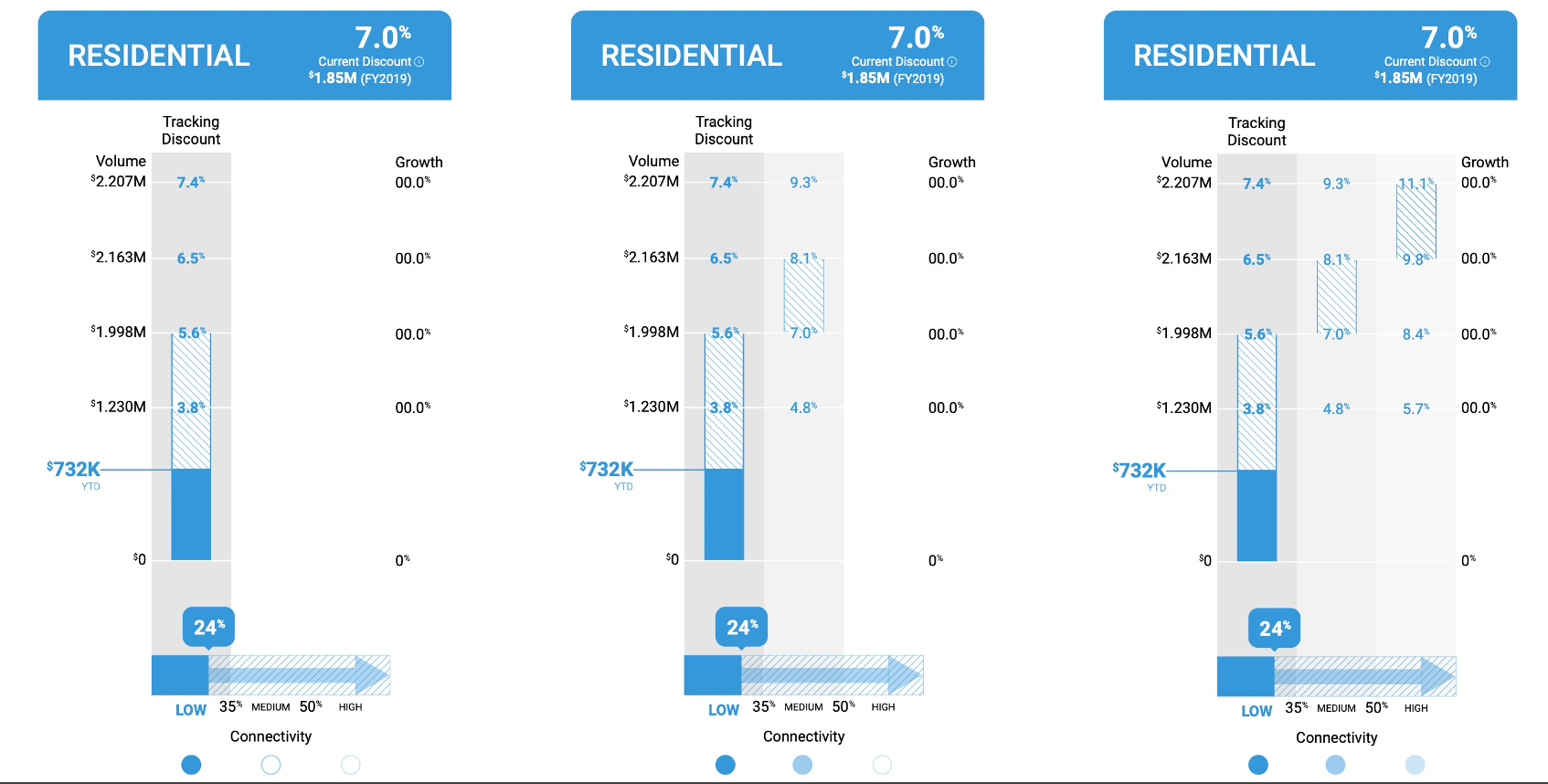 To help focus reviews on the experience vs static designs, I presented prototypes for people to "tap" or "click" through, showing interstitials and the end-to-end experience.

Through the process, I created an interactive visualization that would help Dealers and Distributors unlock the potential of connectivity and assist the organization in their evolution to become a software and service provider.
B2B Facing Introduction Video
Upon release, marketing needed a video to walk users through both the program and the tool produced. Working with sales operations and multiple business units, I co-wrote a script, post produced audio narrative and video using multiple tools like Adobe AfterEffects, Premier and Audition