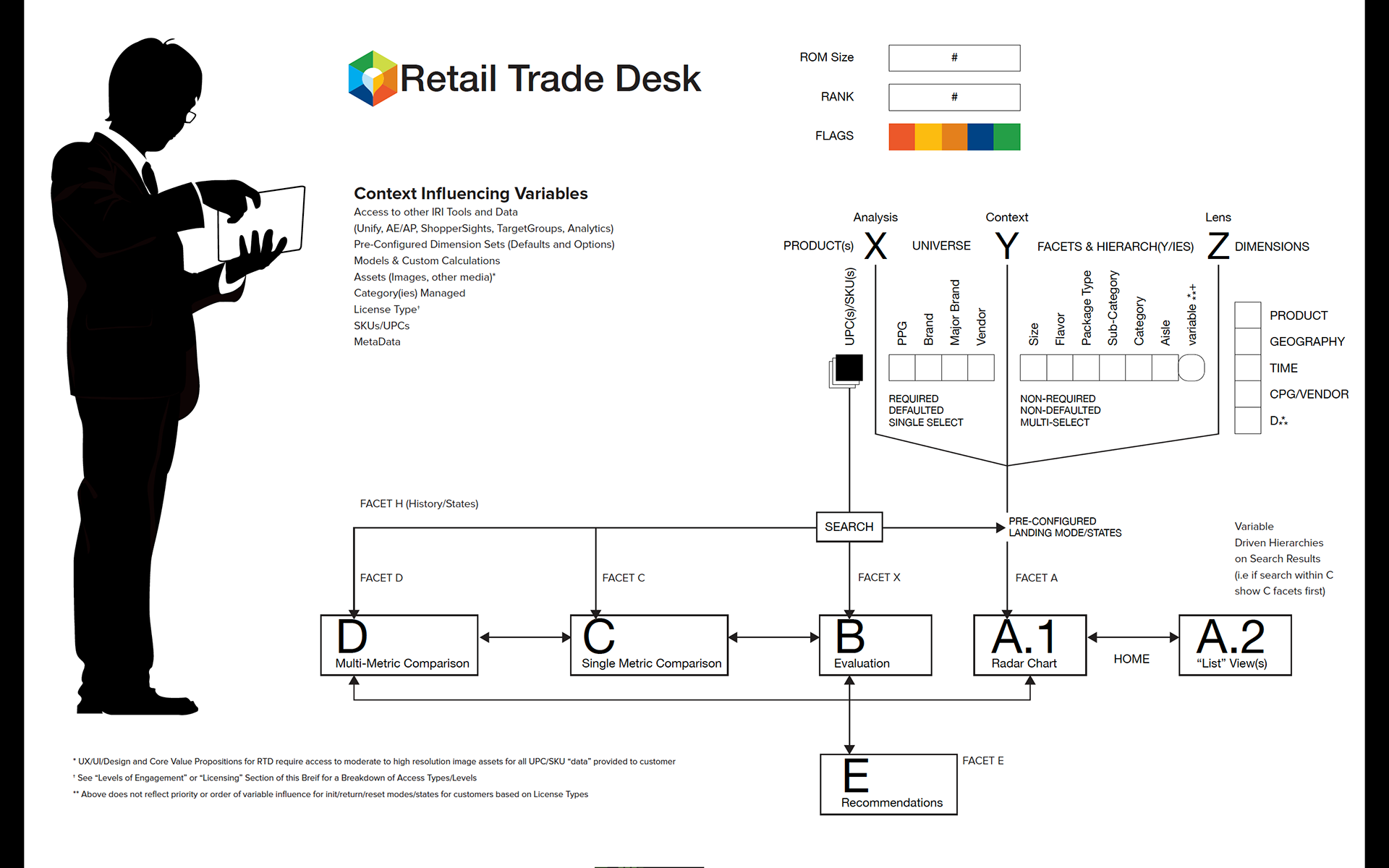 Identifying the Opportunity with Co-Design
Category managers pull data for analysis from multiple systems, software and people to find the right "marketing mix" of information. This information is aggregated to form a "full picture" of the marketplace to present and get approval for decisions that (hopefully) lead to success when measured against KPIs. 
We formed a team comprised of the SVP of Product Innovation, the EVP of Category Management Solutions (literally wrote the book on Category Management), Category Managers, Analysts, UX/UI professionals, and a Nuclear Physicist.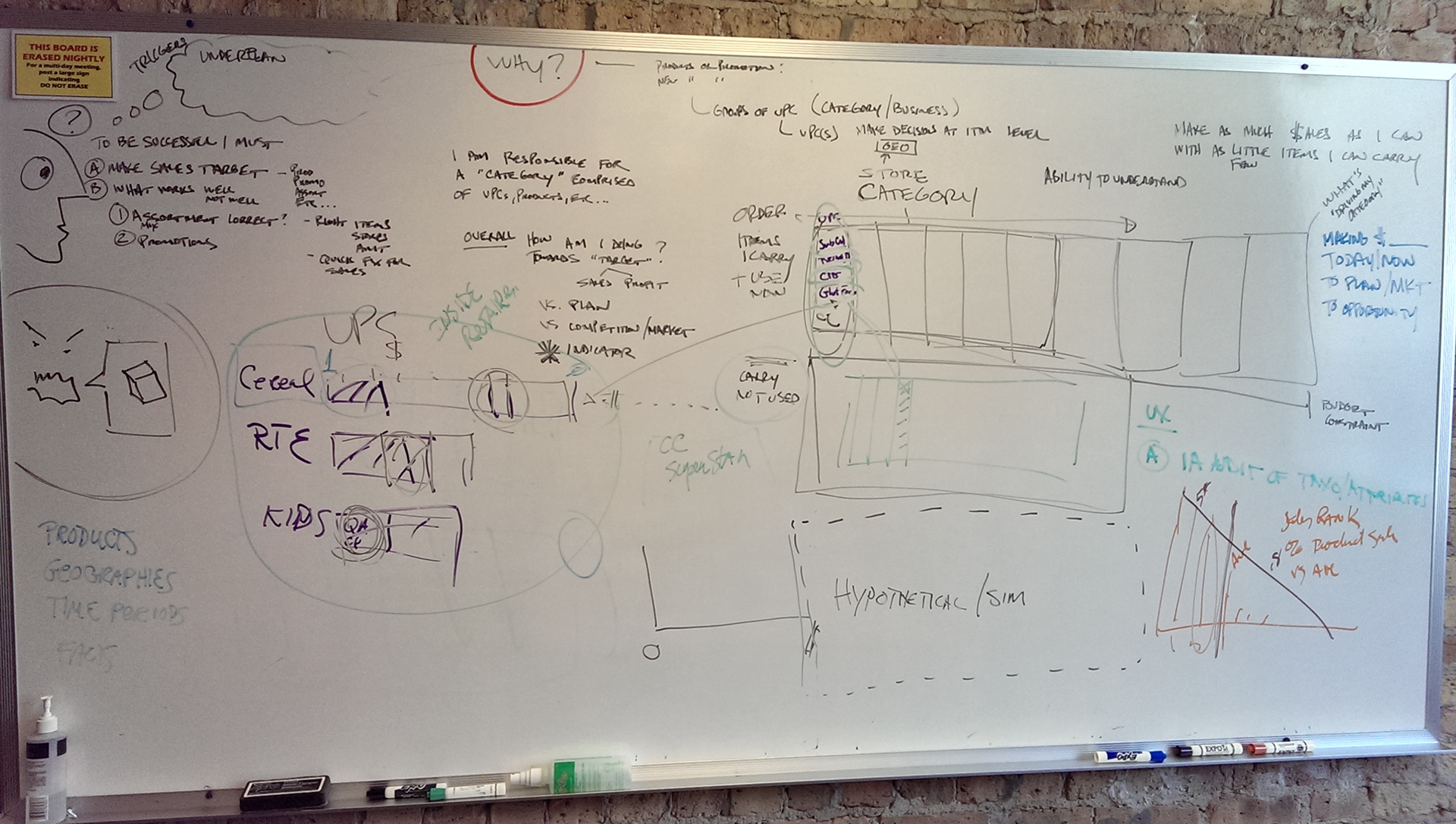 A Category manager's spread of products can be relatively large and span multiple categories.
Pressure to act quickly and effectively from top management is intense. Time is often lacking.
Due to the number of systems, software and people required for a "manual" multi-variate analysis of a product category, managers are only able to track the top 10% of their product "spread" and miss opportunities for growth for the remaining 90%.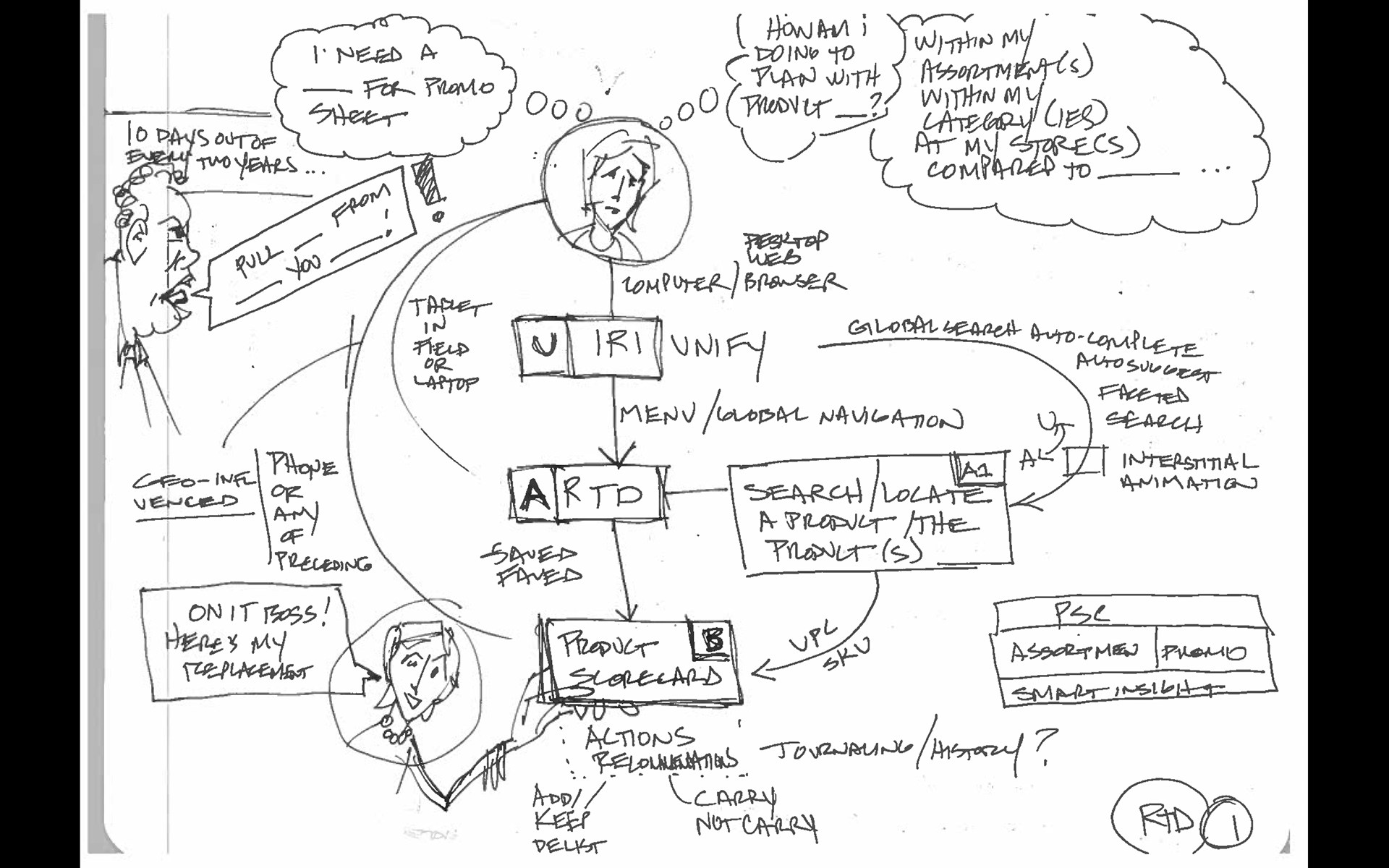 IRI had several platforms and capabilities that could be leveraged to provide an integrated and automated product that would enable multi-variate analysis. 
DESIGN EXPLORATIONS + ARCHITECTURES
No system(s) offer suggestions (or "actionable insights") based on automated analysis and/or machine learning. Category managers do this but do it manually. 
The average category manager can only tend to the top performing products (~10%) and miss the potential of their other products (~90%, based on larger volume retailer client data).
Retail Trade Desk would need to enable category managers to grow potential (the ~90% or products) while maintaining the right mix for product category leaders (the ~10% "top performers").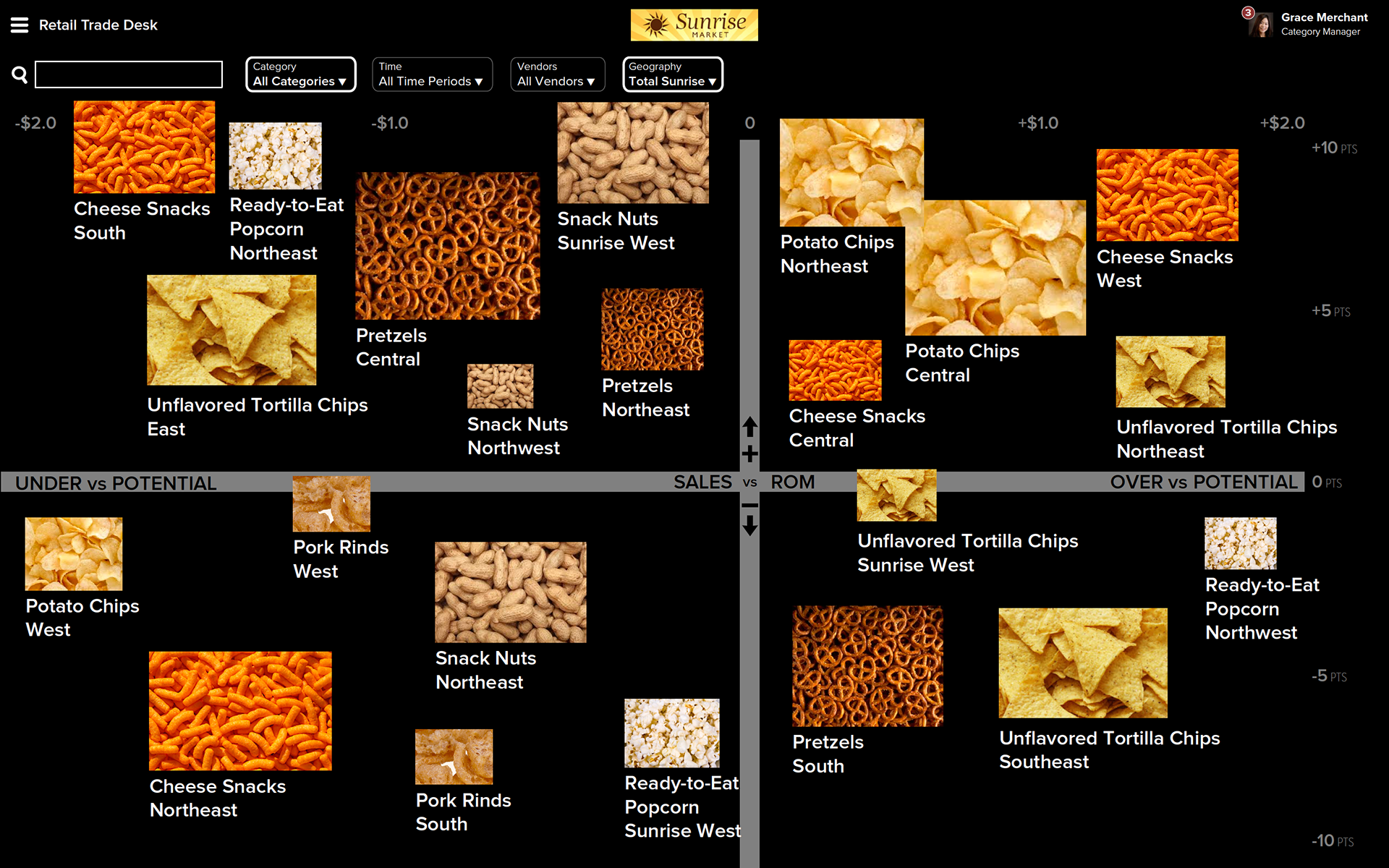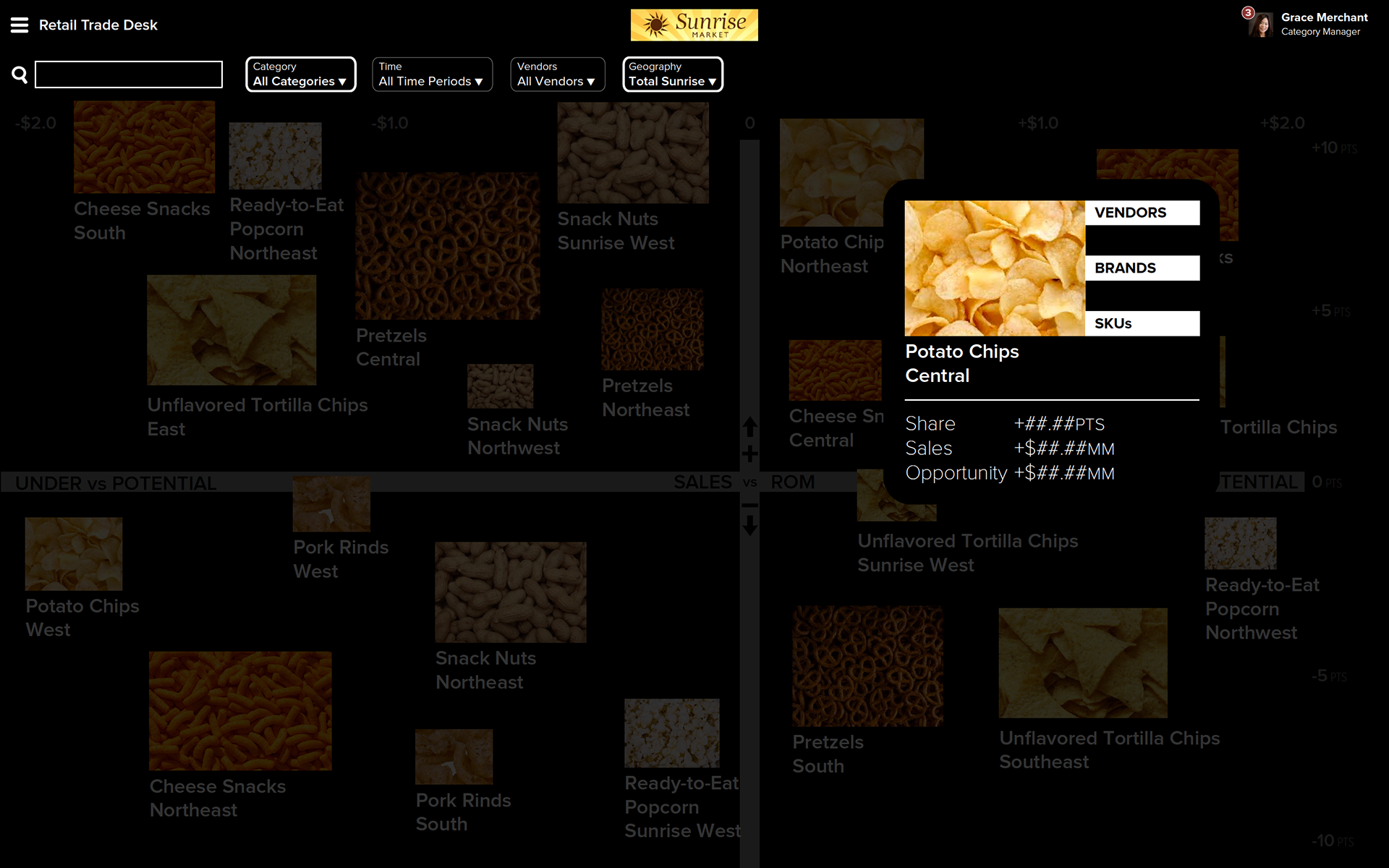 Sketch showing ROM indications at highest level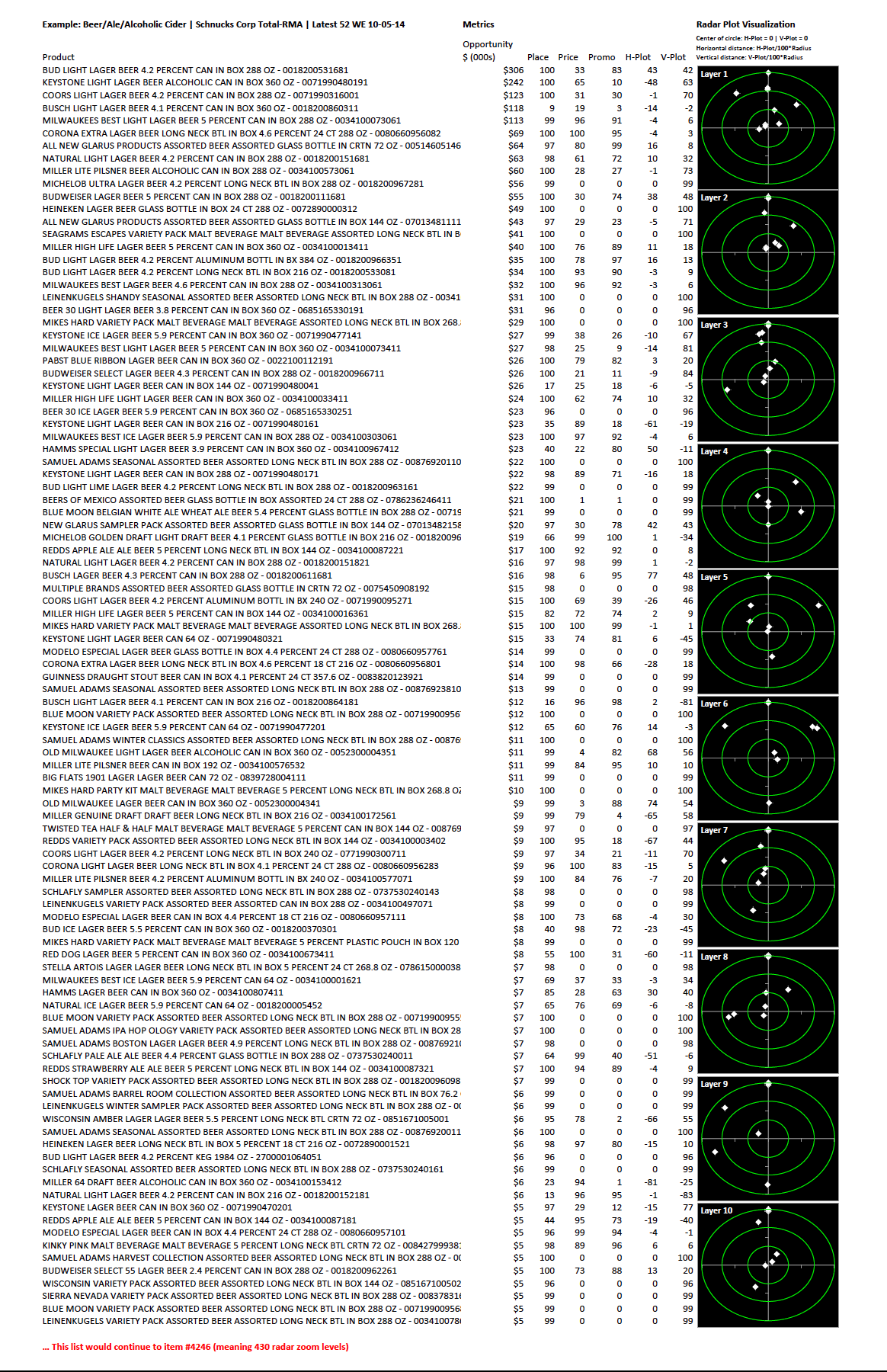 Using a radar plot and the 3/4 Ps category managers worry about. Larger organizations with high volume ranges are able to quickly access various ranges and thresholds as well as multi-dimensional data architectures as reflected in the UI.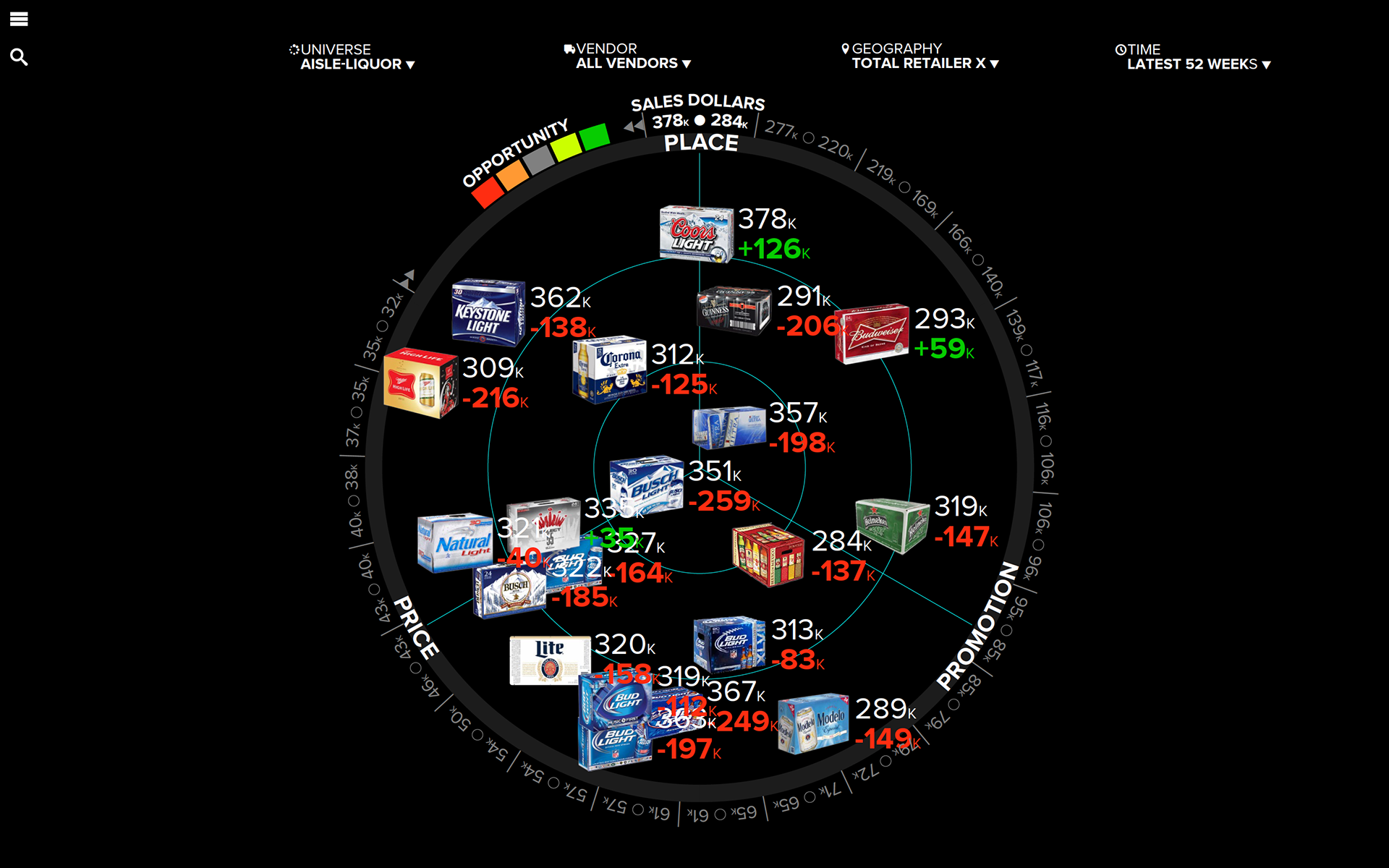 Vector-based "elastic" viewport dynamic scaling (works on mobile, a tablet, an sized screen)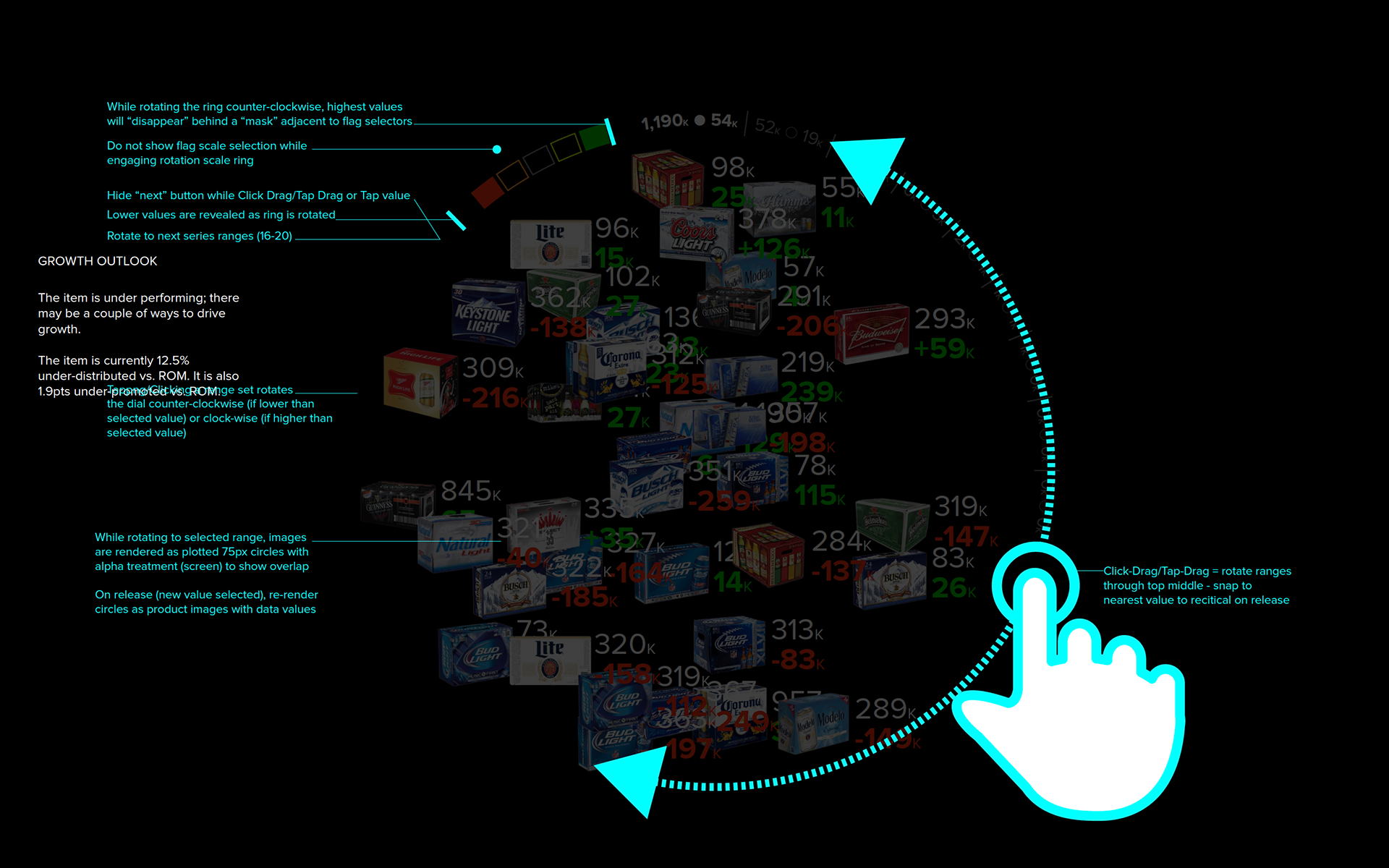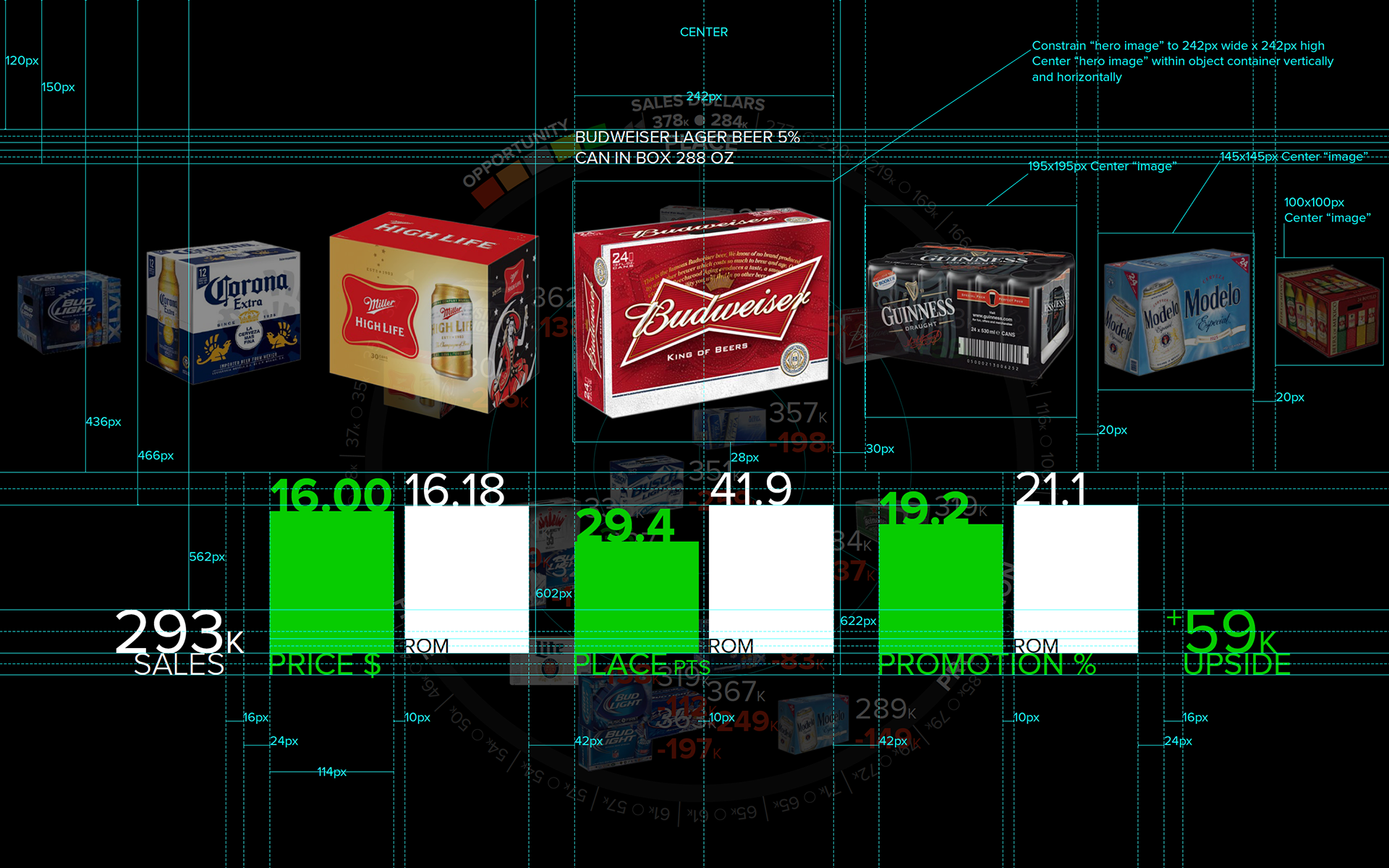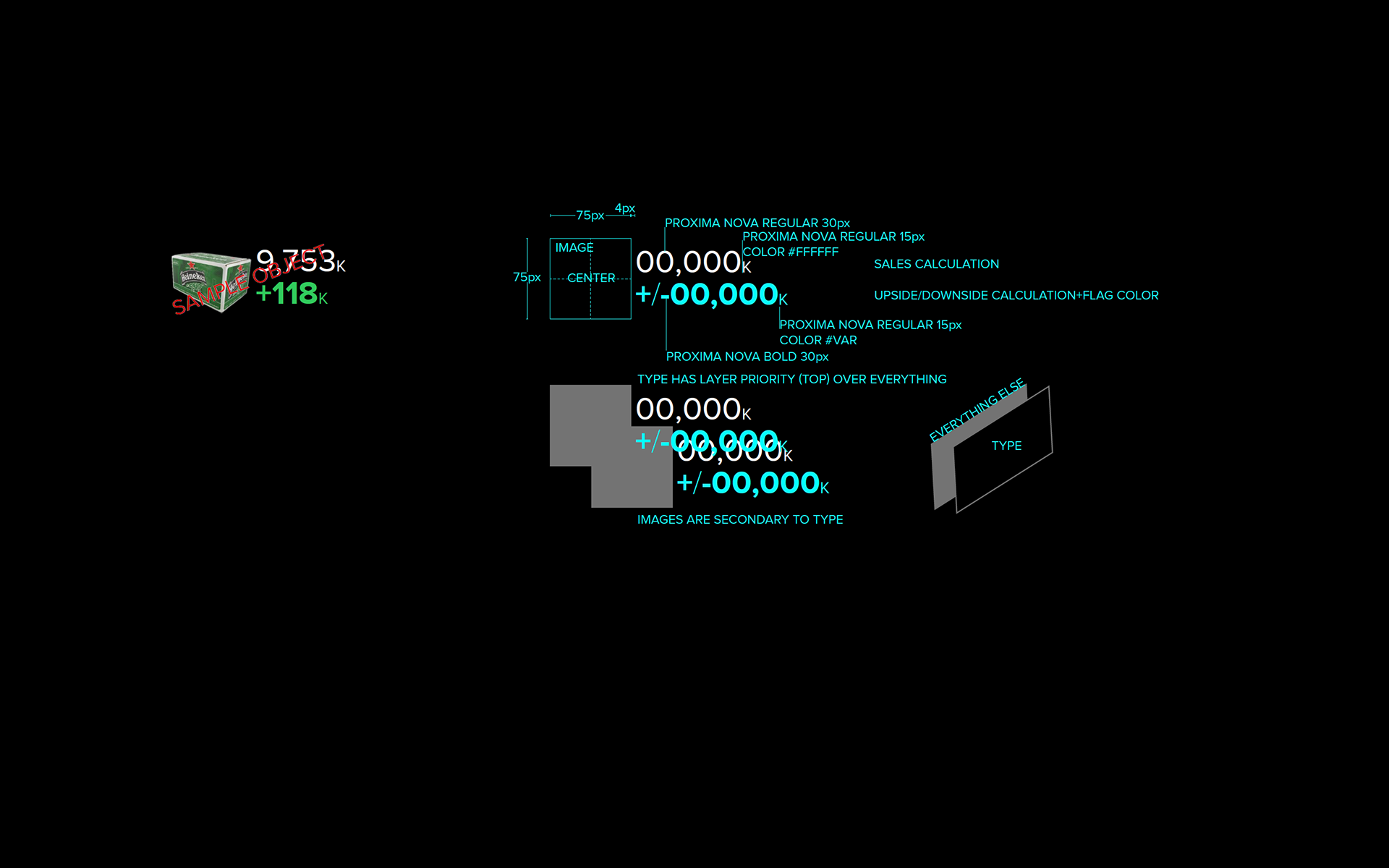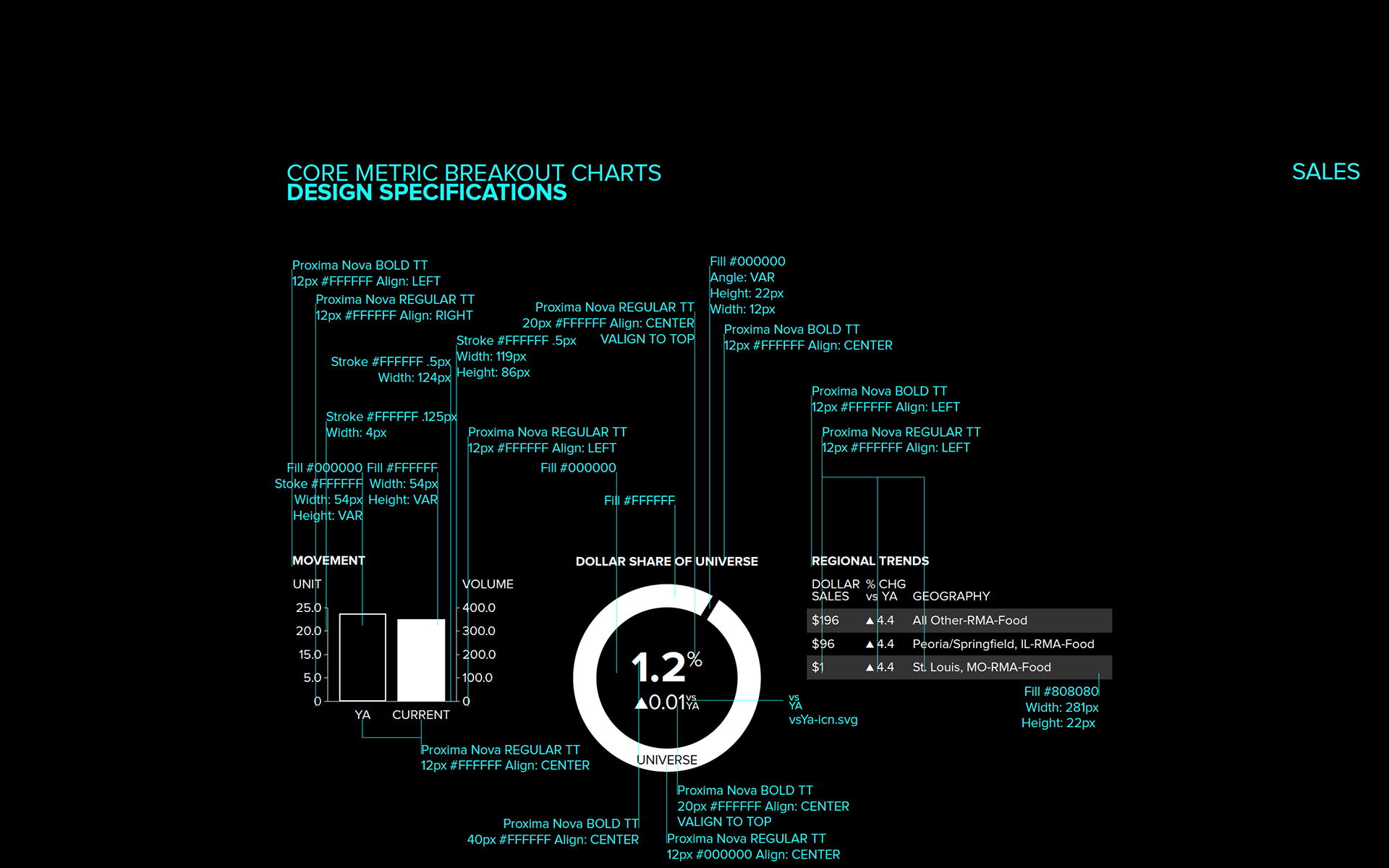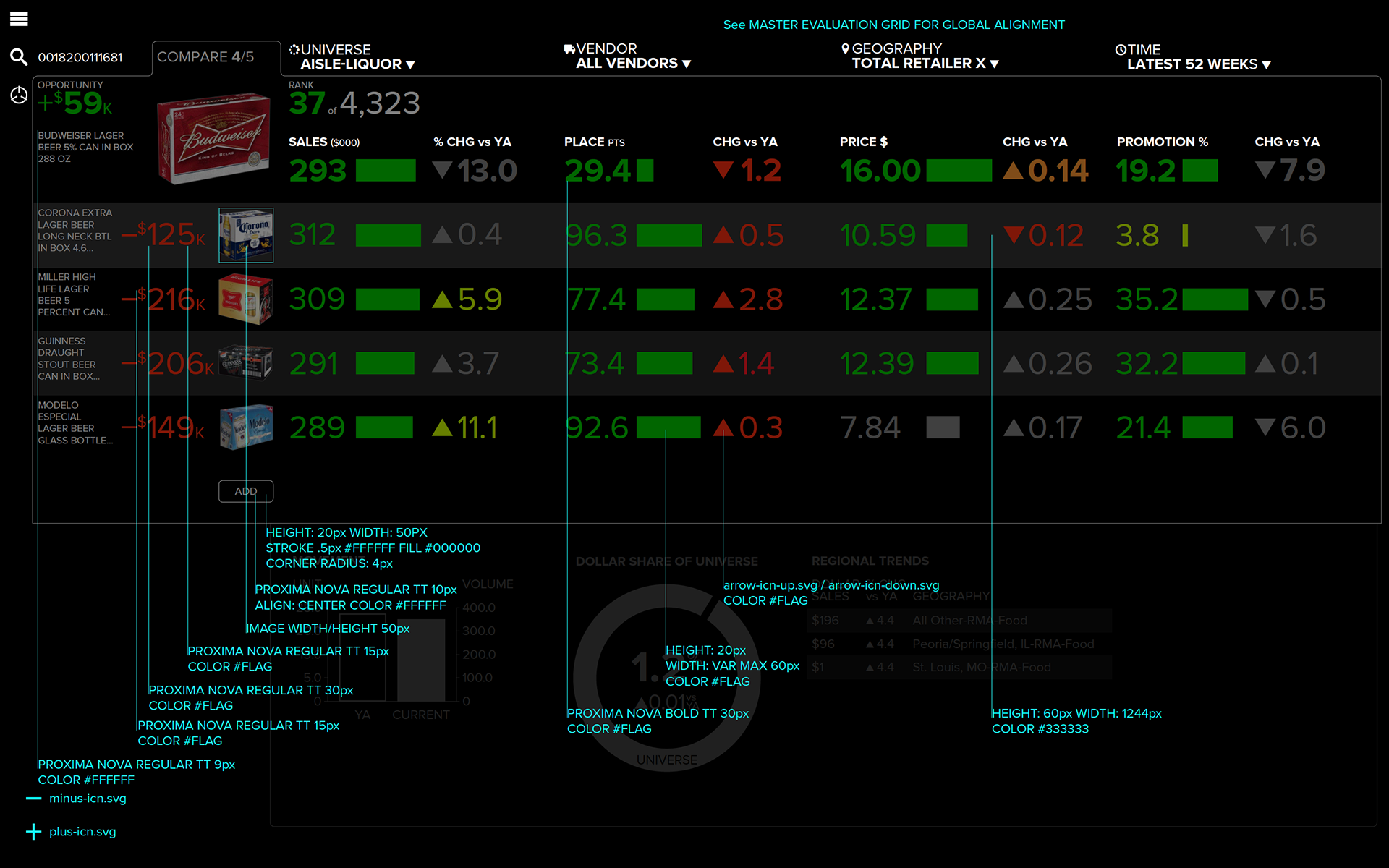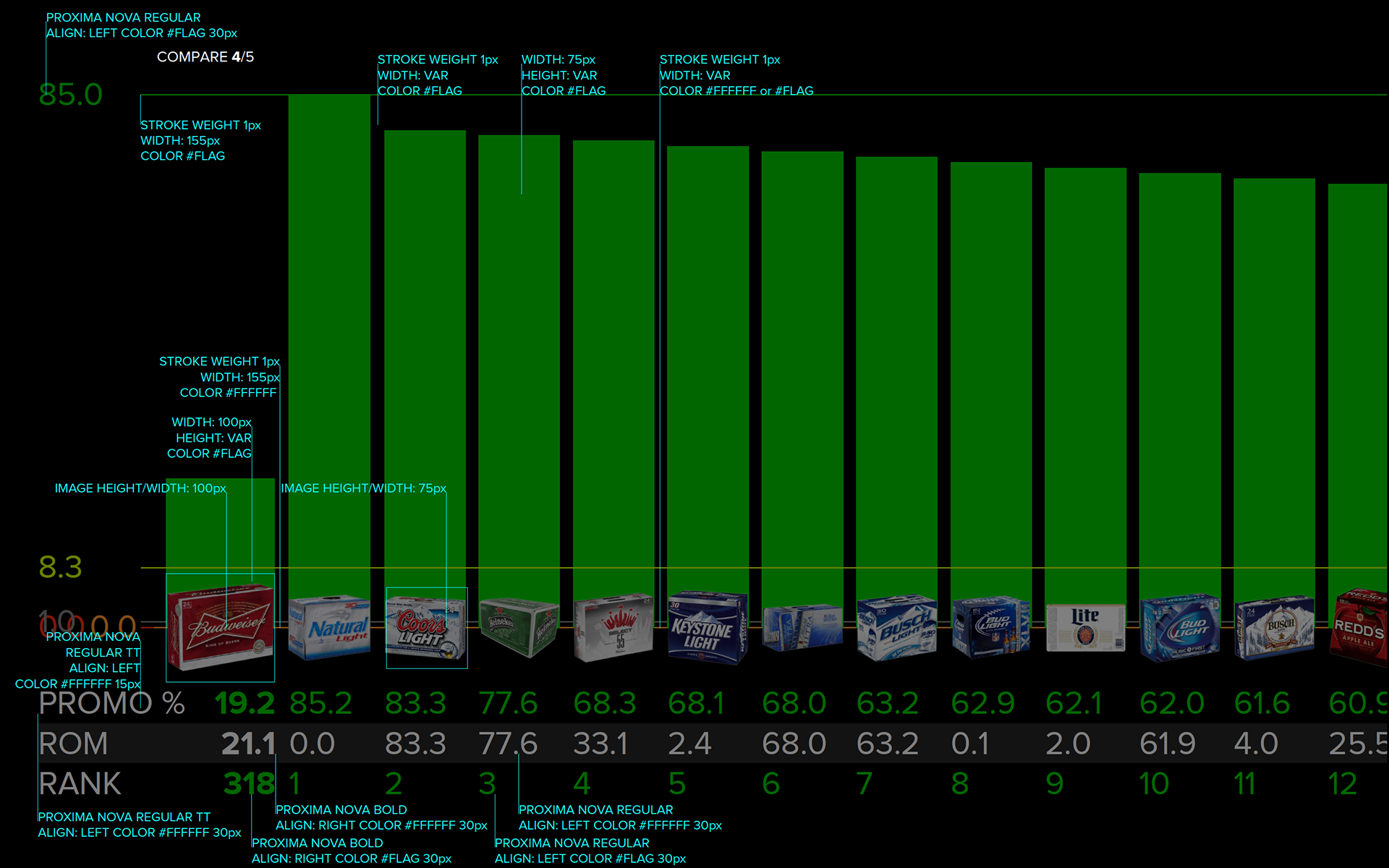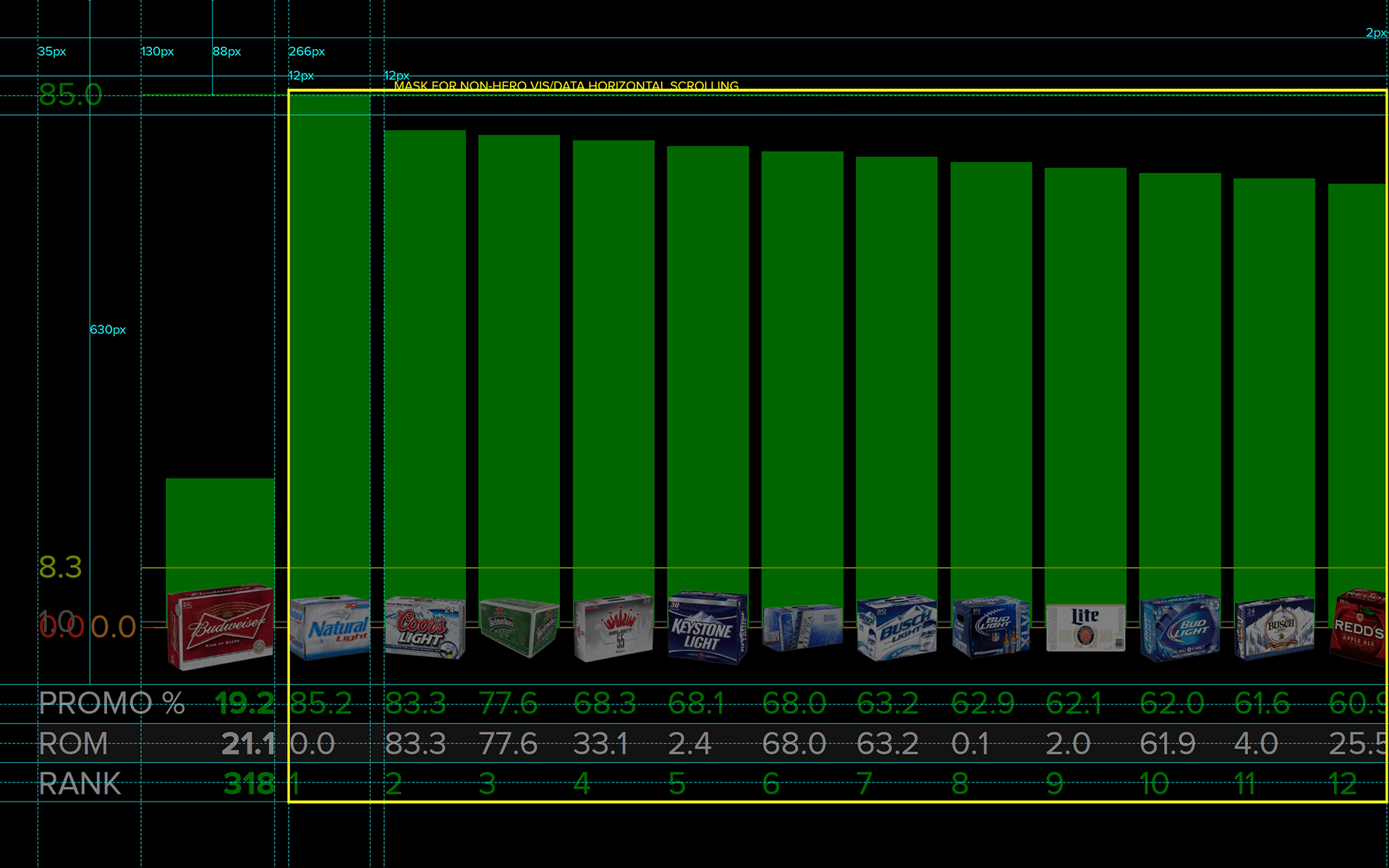 Retail Trade Desk would need to have the ability to take into account the proximal effects a decision would make on products within the rest of the category, sub-category and is set up to learn over time through tracking decisions and listening to correction inputs from users who remediate poor recommendations or results.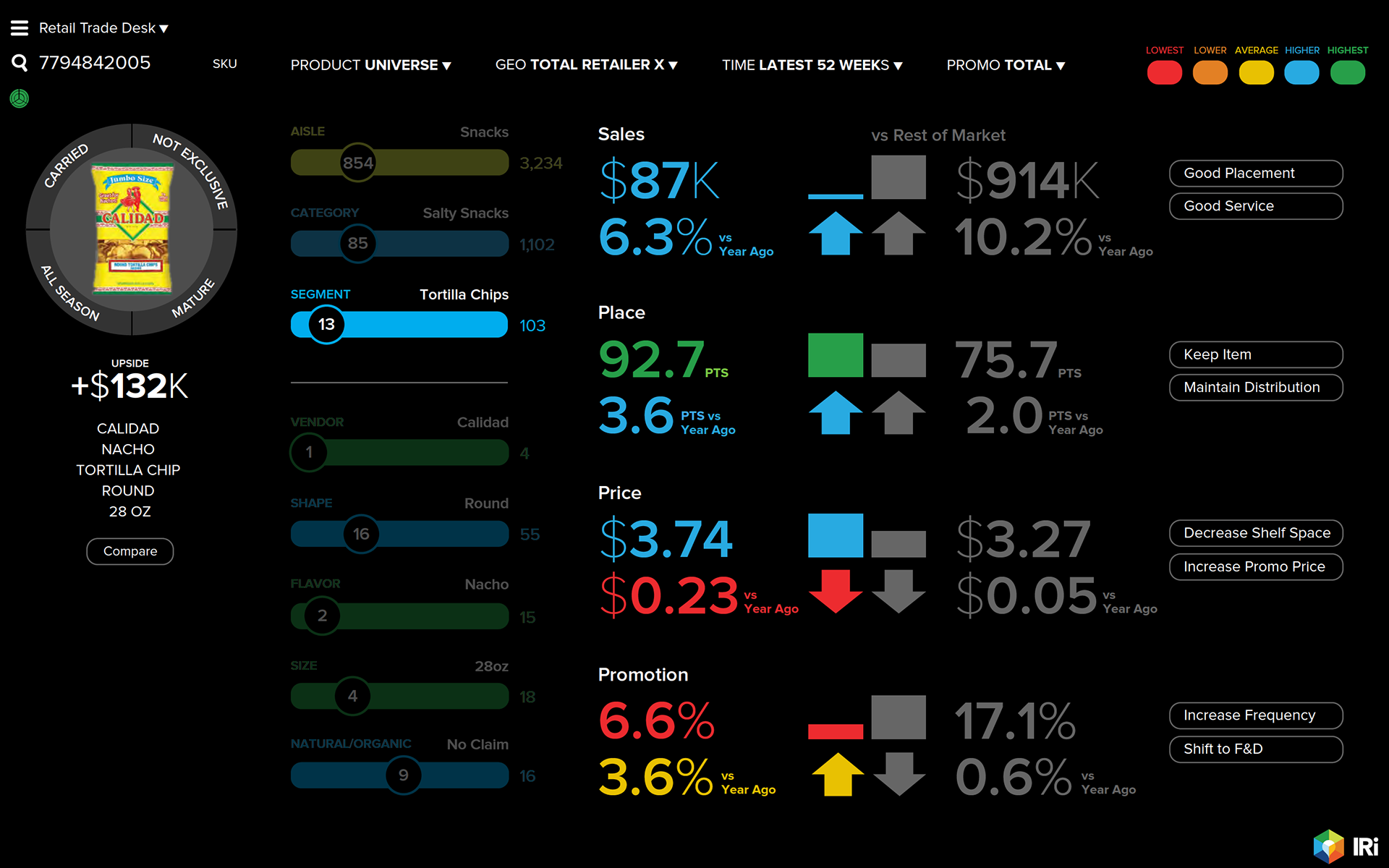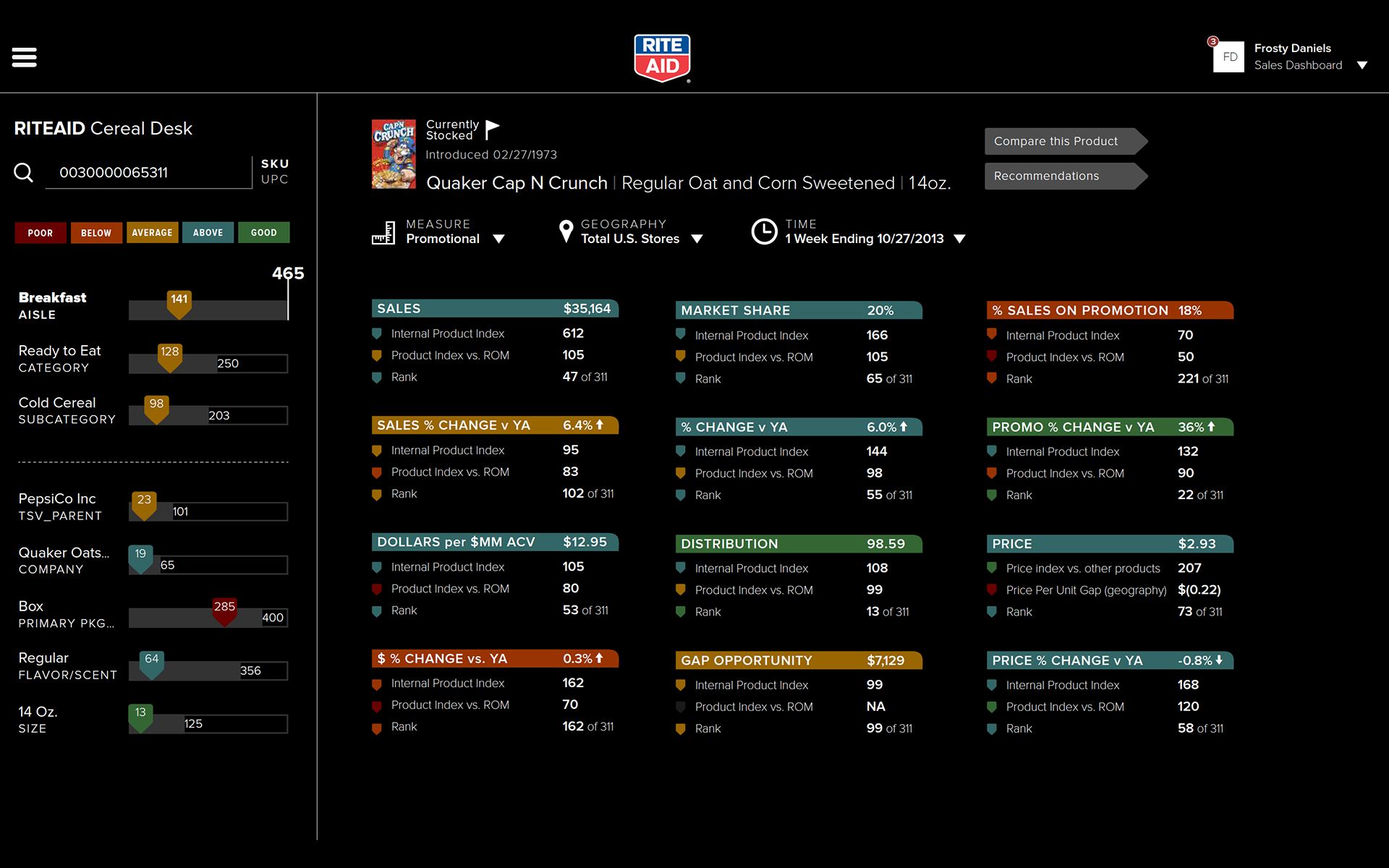 Layered engagements allow for easy navigation and orientation across all product offerings in context.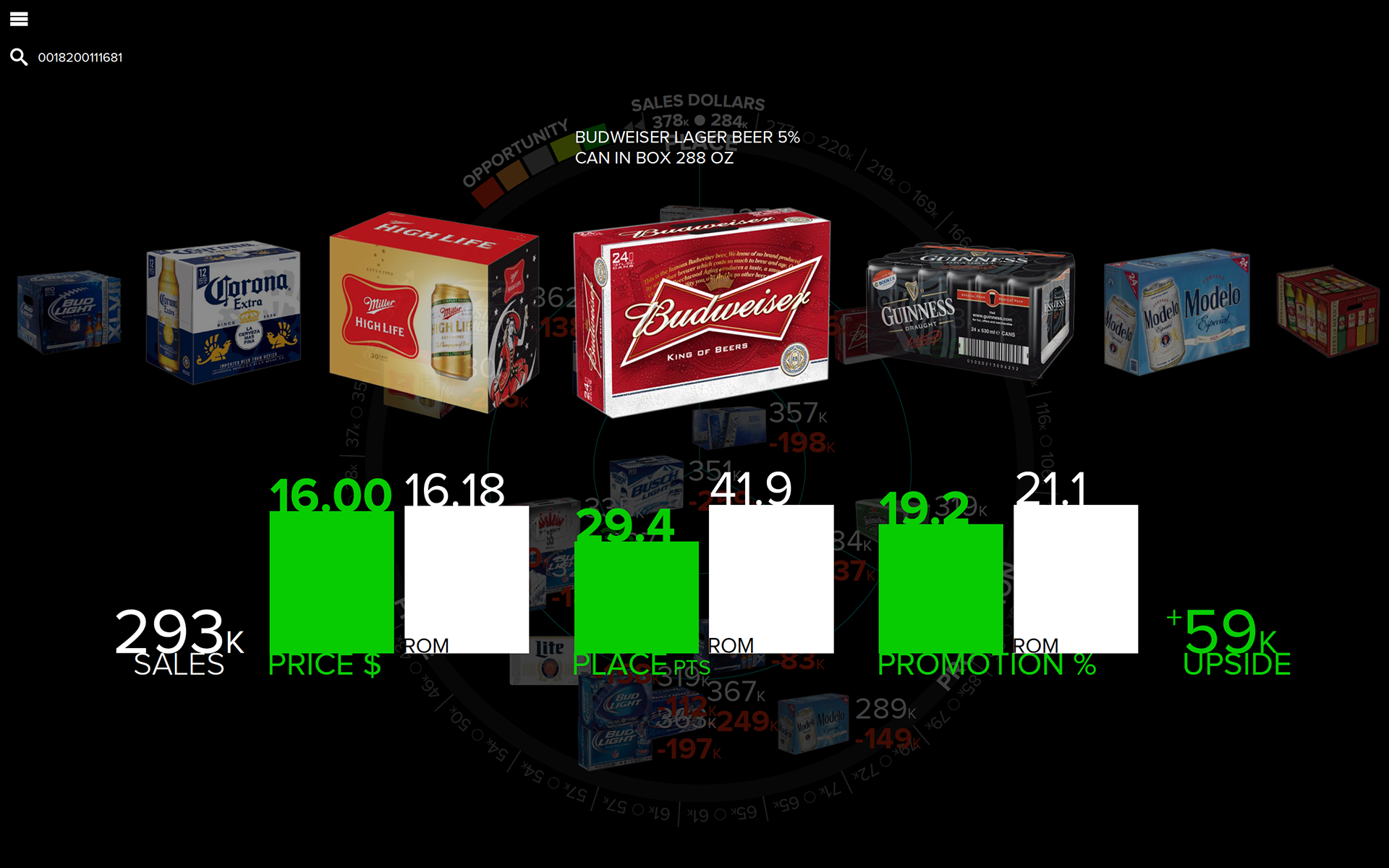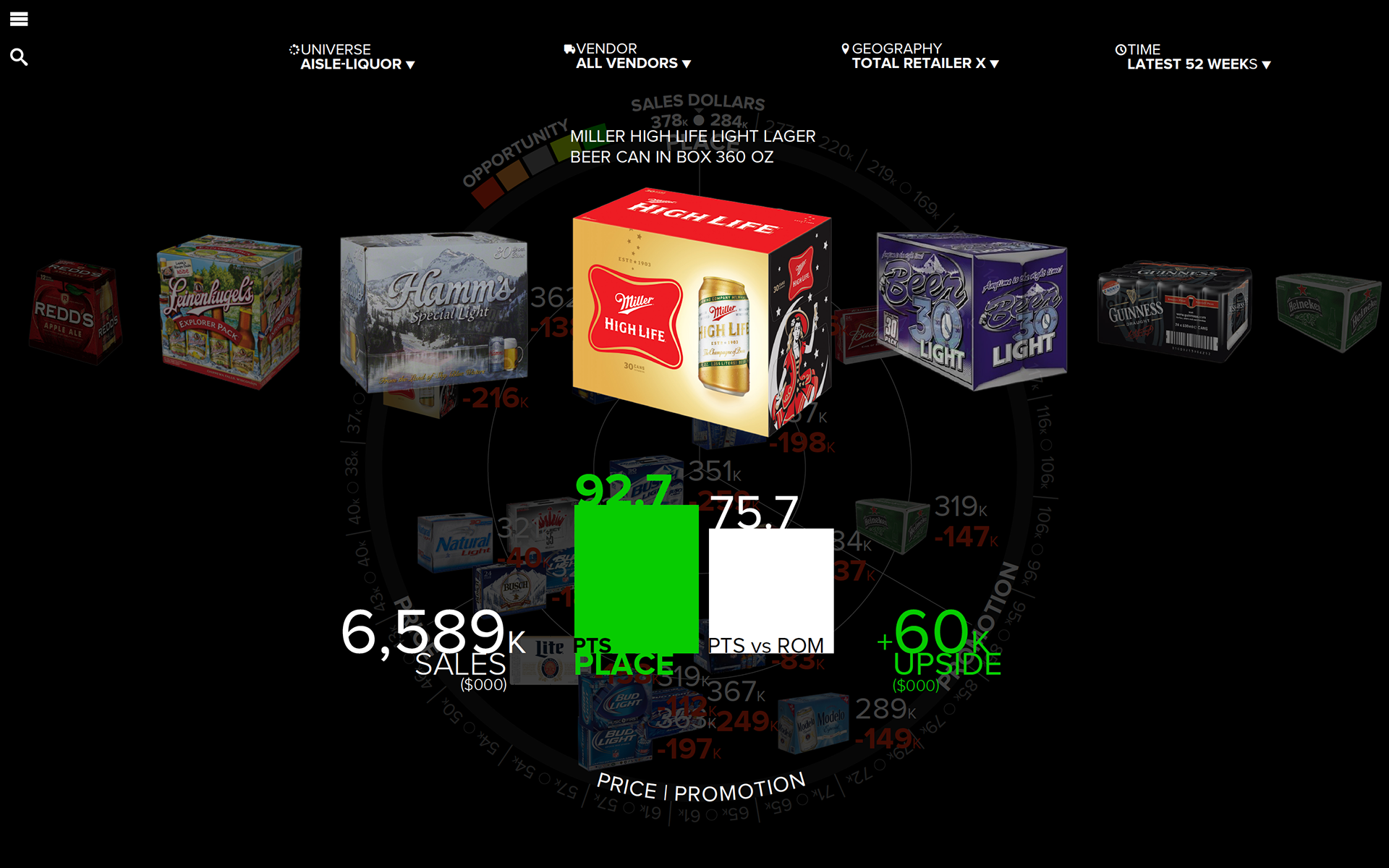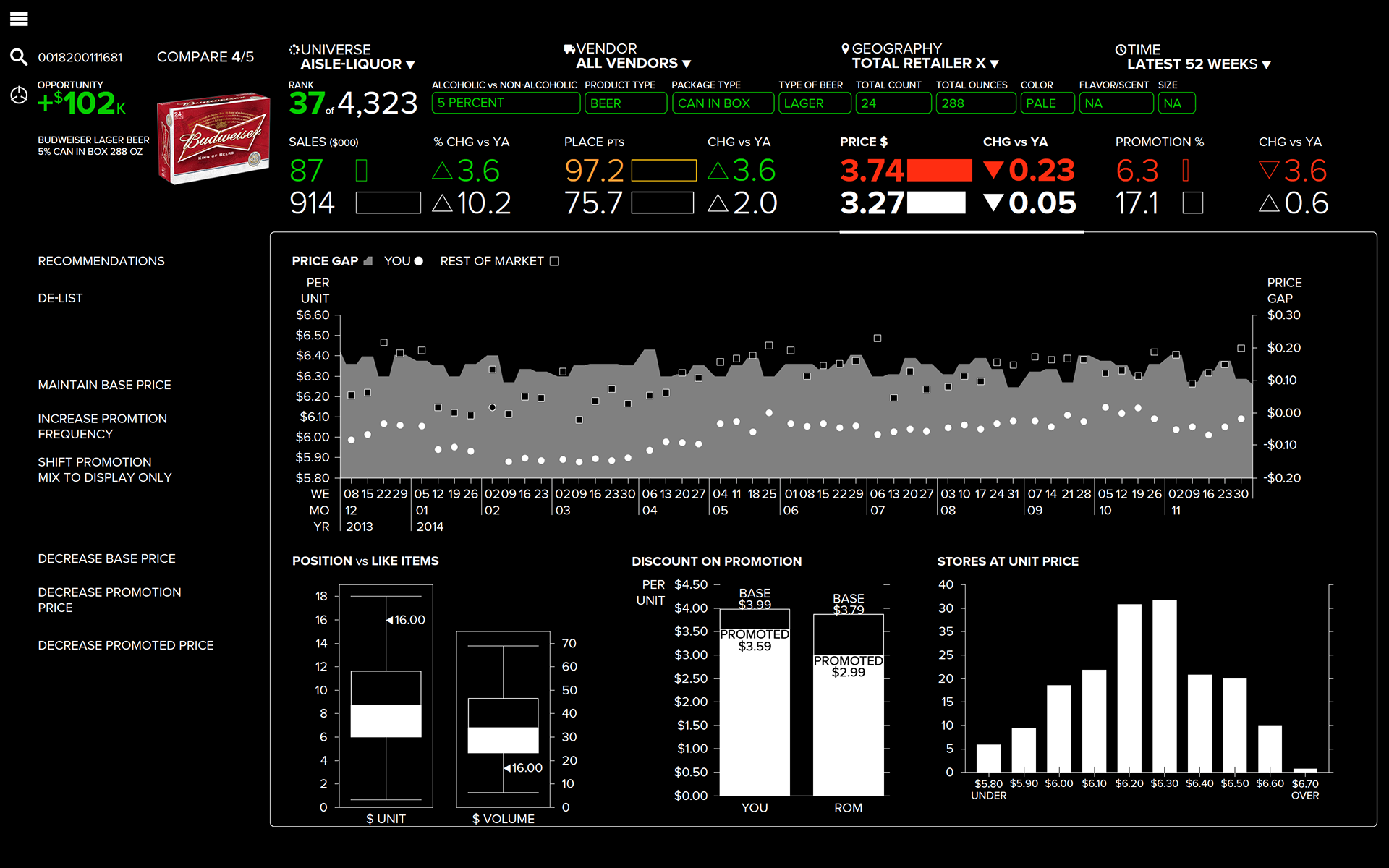 Category managers are able to compare to Rest of Market any product at any time through an intuitive side-scolling UI rich with insights and data.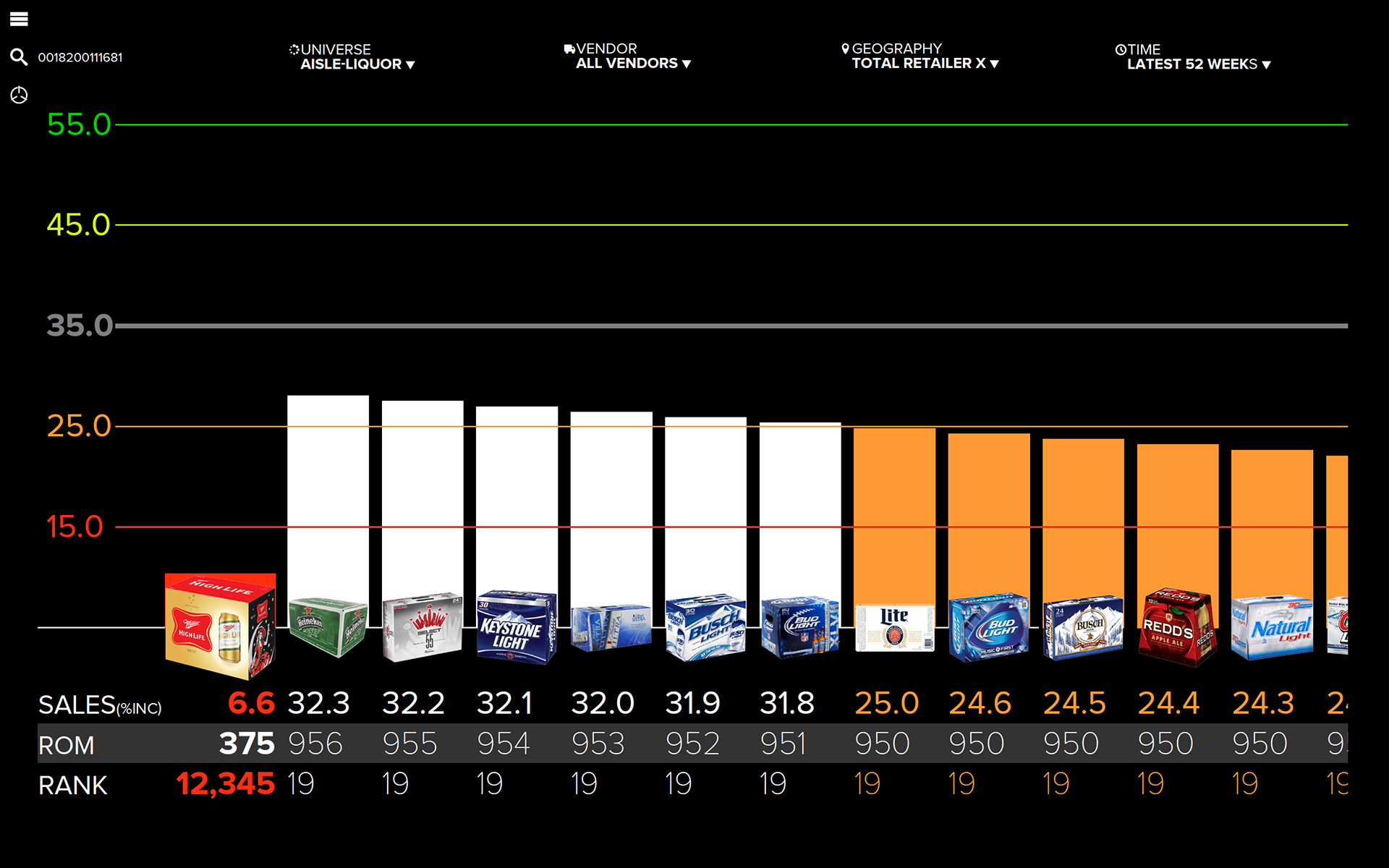 Retail Trade Desk was an immersed collaboration with a nuclear physicist, the SVP of New Products and Innovation, the EVP of Product Management, a Creative Director, and Category Managers.