The LiftMaster Partner Connect Portal is a B2B e-commerce, support and business advisory platform that enables Dealers, Distributors and Service Providers to grow their business.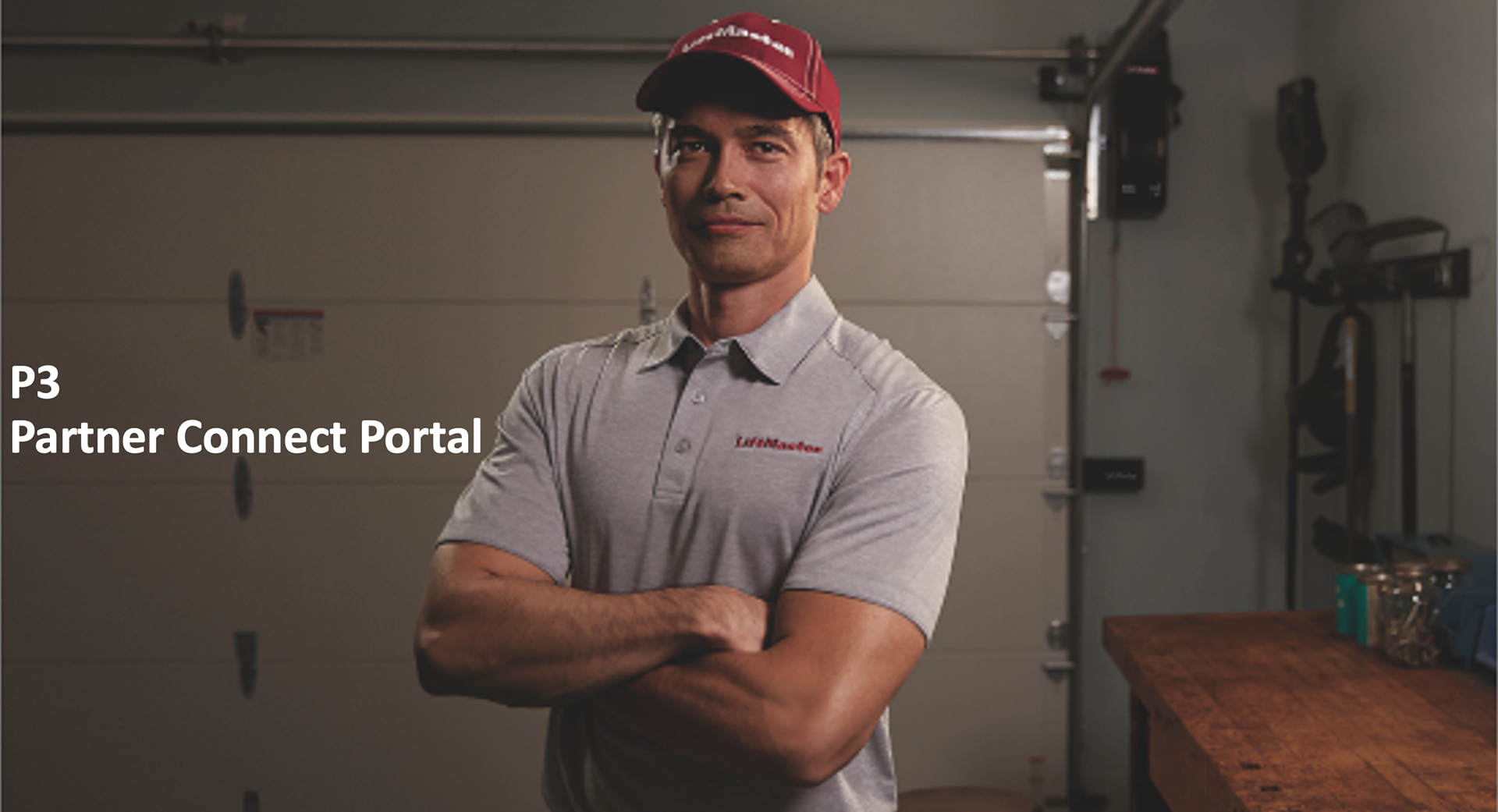 Problem & Needs
• Fragmented ecosystem of content, experiences, vendors and properties
• Not mobile responsive
• Hard to find support media and resources
• Integration of support media
• Needed integration of product media for external marketing needs
• Faceted search not present (integration of support materials, product info and media)

• Low engagement
• Establish enterprise-wide design system, component and module library

• Multi-user role and account management
• Order Management and Checkout
• Constraints inherent with legacy SAP platform and Hybris CMS
• COVID (remote and distributed collaboration)
• Compressed timelines/limited resources
• Organizational cultural shift to human-centered design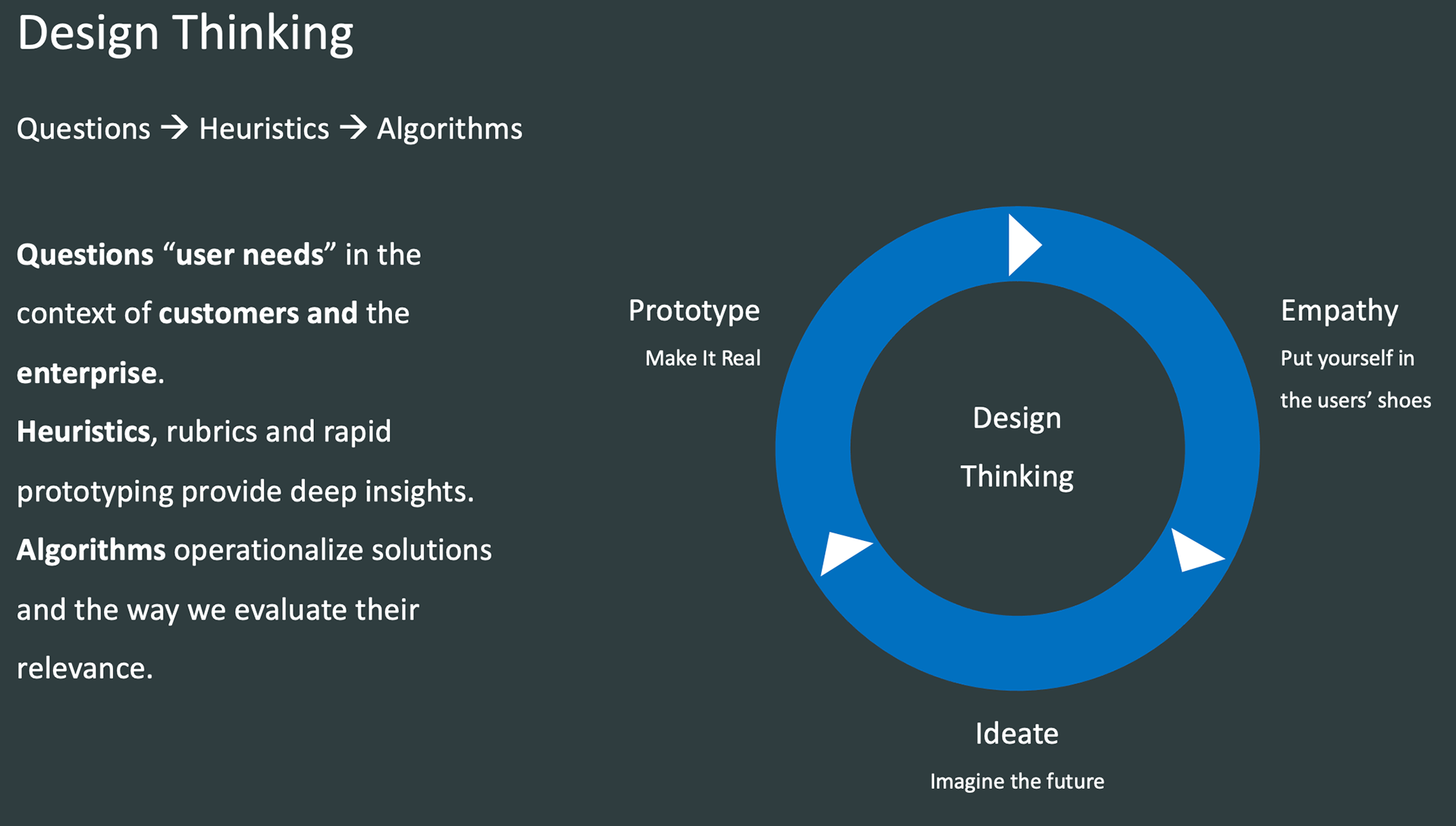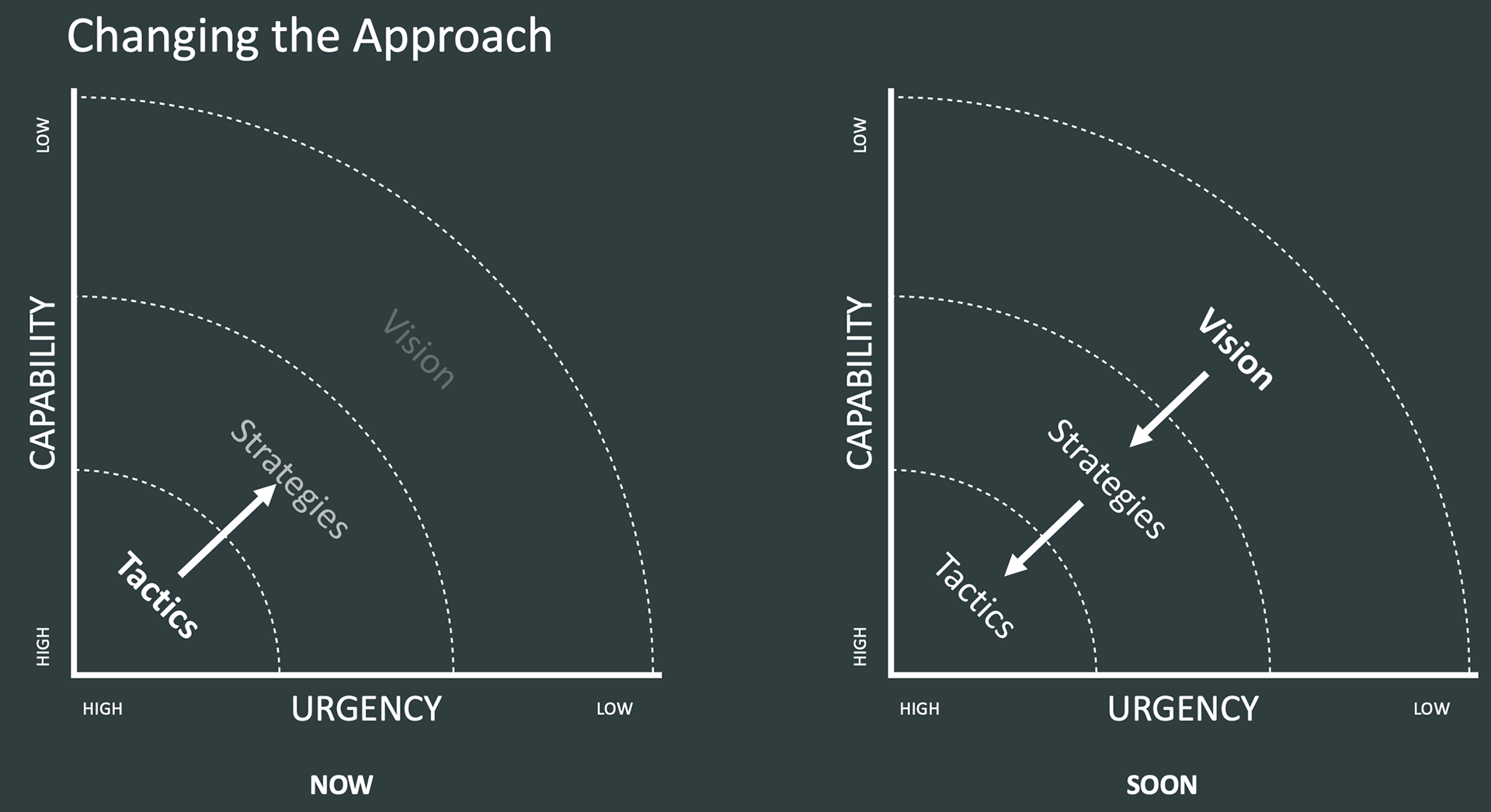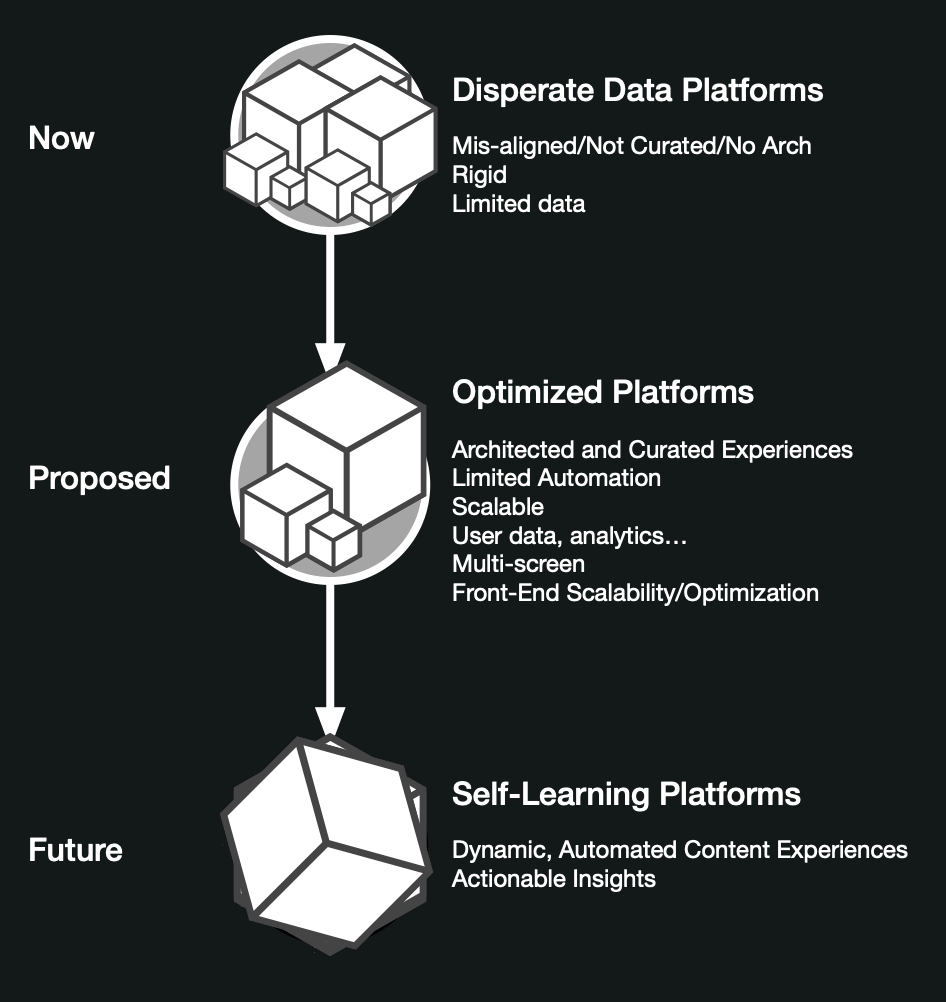 My Role
As Principal UX Director, I was tasked with designing the entire workflow for the redesign of the Partner Connect Portal project from structure, staffing, the RFP process for bringing on an outside design agency, the SOW and timeline. Working with executive management, the main driver was to approach the redesign through the lens of human-centered design and design thinking. Worked closely with executive management, marketing, product management, sales enablement, CX/Support, and engineering.
Activities
• Produced and managed RFP, SOW, estimates 
• Onboarded external design agency, contractors
• Designed the entire design process, managed agency and design contractors
• Worked with research to conduct remote user interviews and user testing
• Produced prototypes, design system
• Optimized Information Architecture
• Worked with product and project management to address VOC feedback and establish clear KPIs
• Worked with engineering to produce backlog of development and understand MVP release capabilities
• Produced design specification to engineering in Zeplin and interactive prototypes 
• Presented to executive committee bi-weekly in two to four day design sprints
• Worked with brand and marketing to ensure compliance with brand standards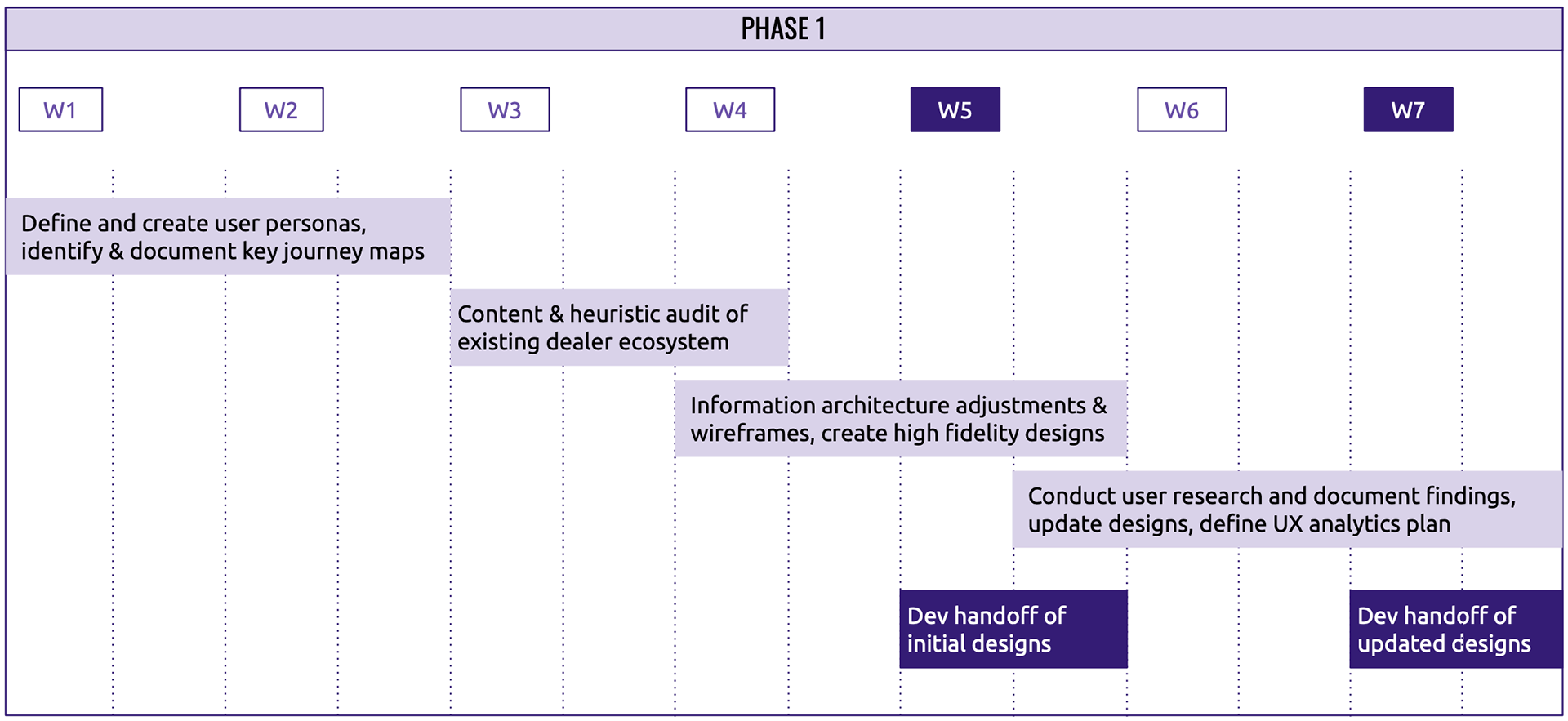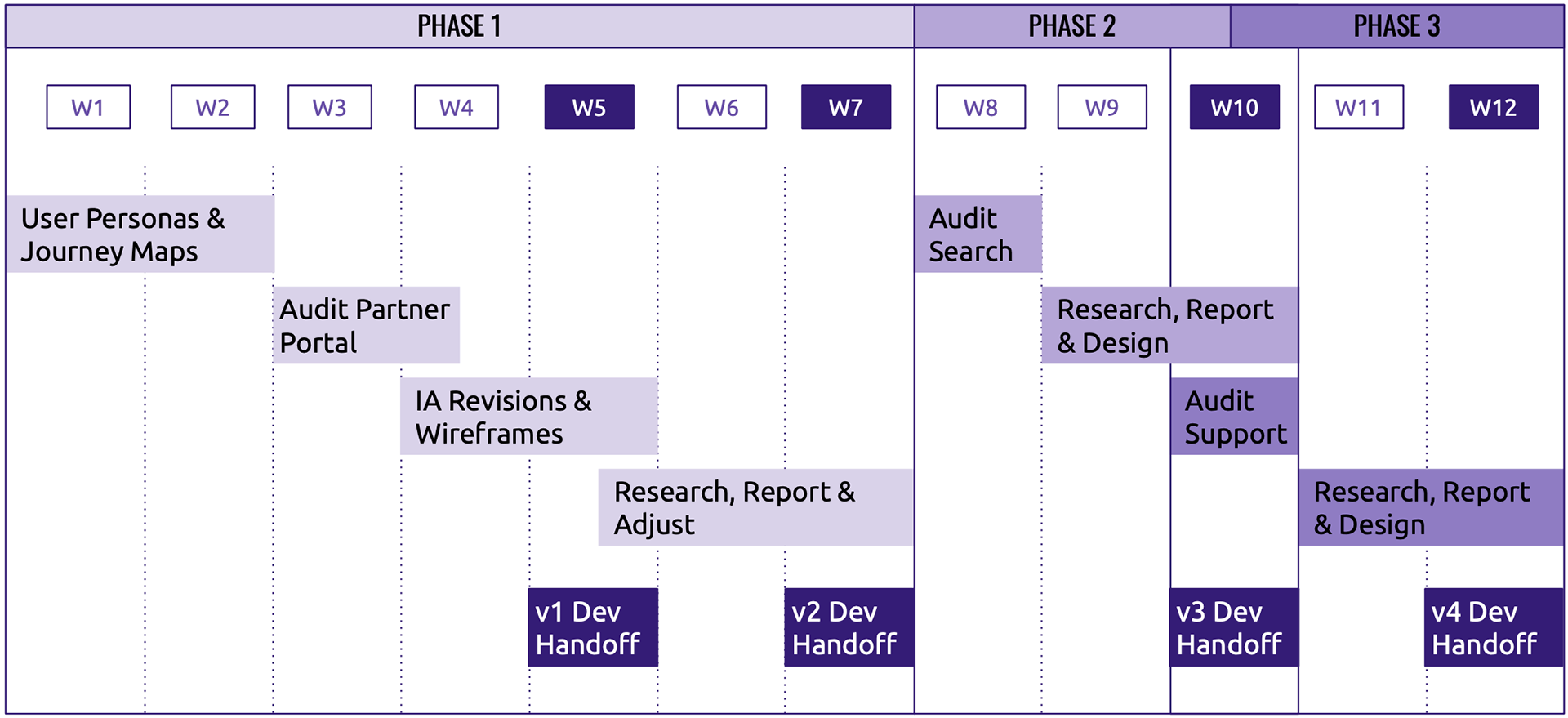 Enterprise Ecosystems
To clearly understand the ecosystem comprised of platforms, services, and vendors, I worked with engineering, product management and marketing to map out the entire enterprise. This helped the team understand constraints, plan release schedules and identify opportunities to optimize and improve relationships between fragmented properties.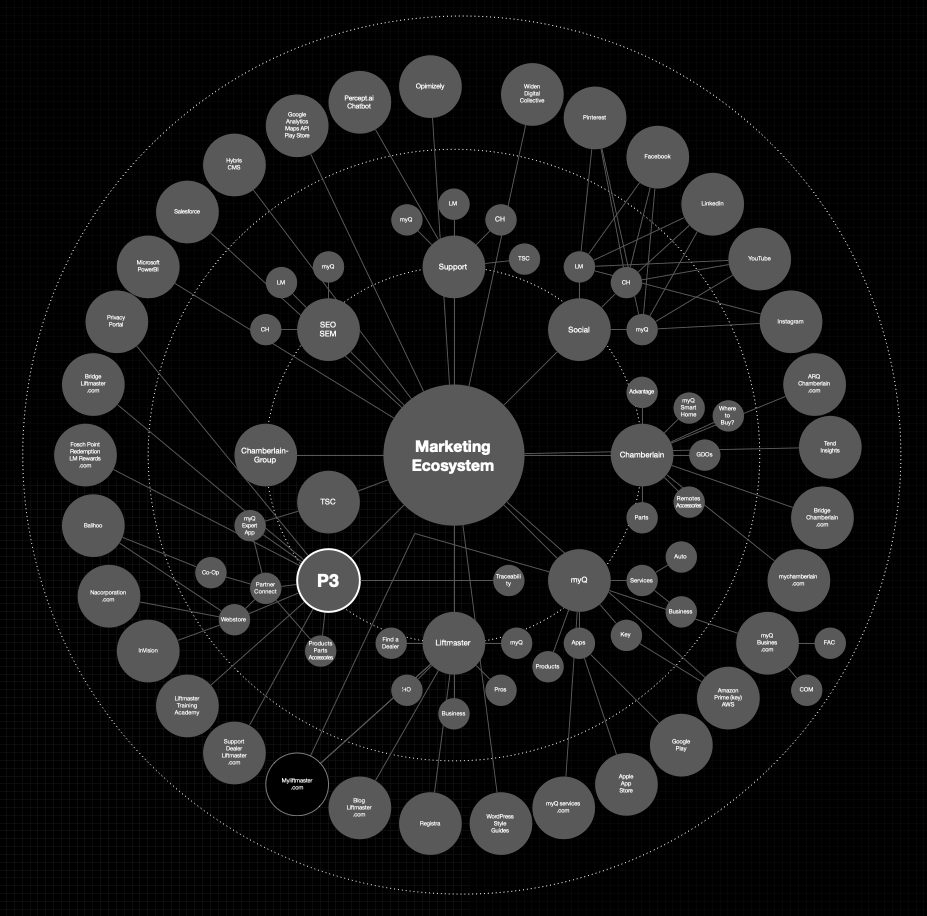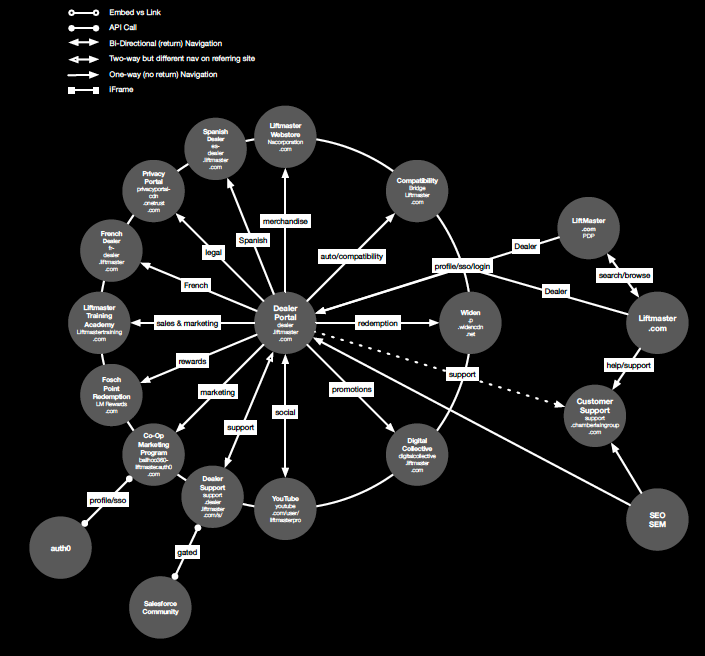 Content Frameworks
To establish content frameworks, I audited the entire existing website and product catalog to understand offerings and provide a clear understanding to the agency partner and contractors. I introduced an audit framework for content for PLPs (product landing pages), PDPs (product detail pages) and support materials for all products, parts and accessories. The audit allowed for scoring, prioritization and optimization of key product and service attributes, unique selling points, product imagery and copywriting guidelines. The audit was also key in providing optimized ways to integrate support media to technicians and service providers which was a key performance indicator for the project as a whole.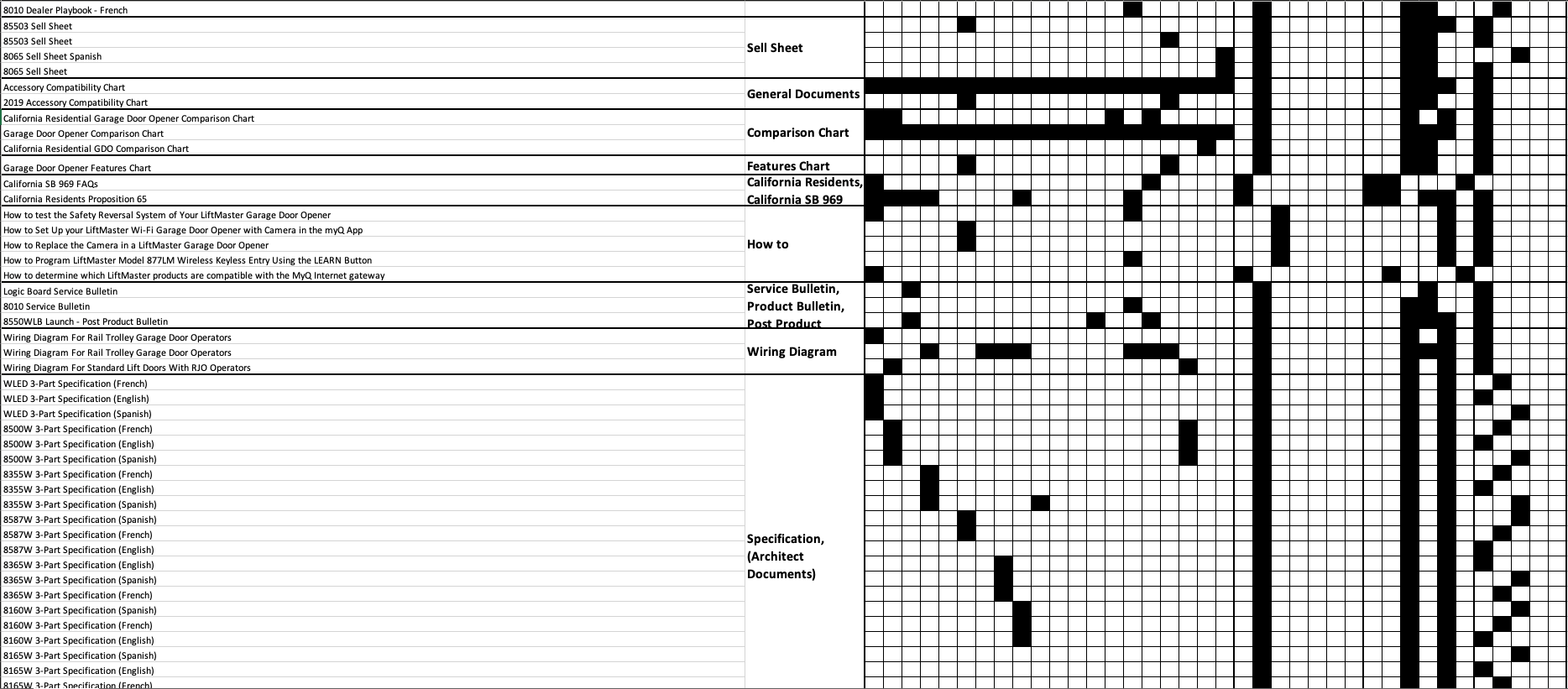 Information Architecture & Site Map
A major problem with the Partner Connect Portal was content navigation, fragmented experience pathing to external properties, platforms, vendors, and multiple business units servicing redundant content experiences. I mapped out the existing portal experience and used it to conduct working sessions across the enterprise to understand and optimize the final architecture and site map. This would serve as a master guideline in structuring the workflow and planning for releases.

Personas
Working with the agency, marketing, research and Product Management, I produced key personas that integrated business dimensions to tell the "needs story" for each user type. These personas were used to identify users for interviews to gain insights into their daily operations and to establish an advisory council to co-design and test prototypes.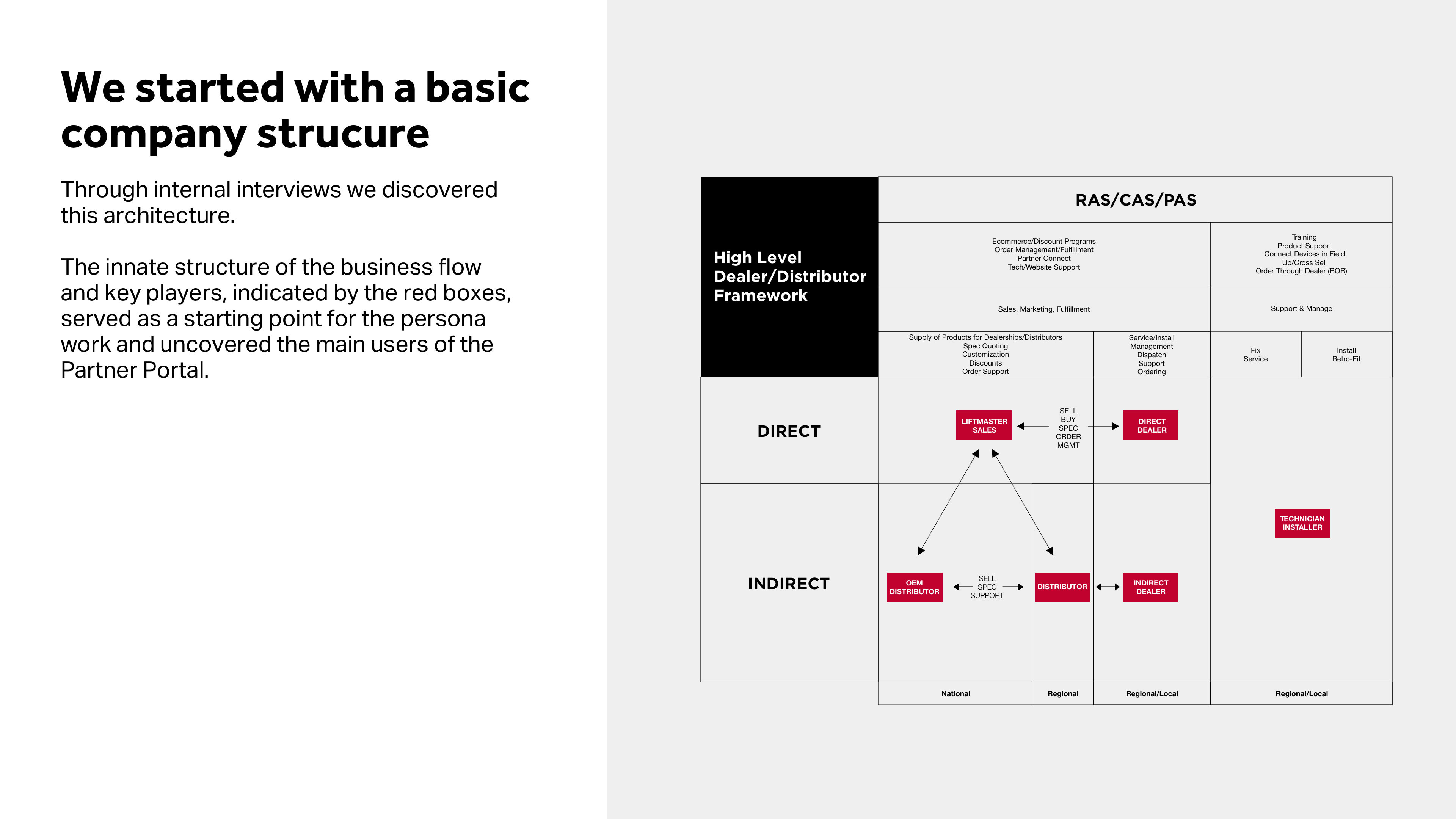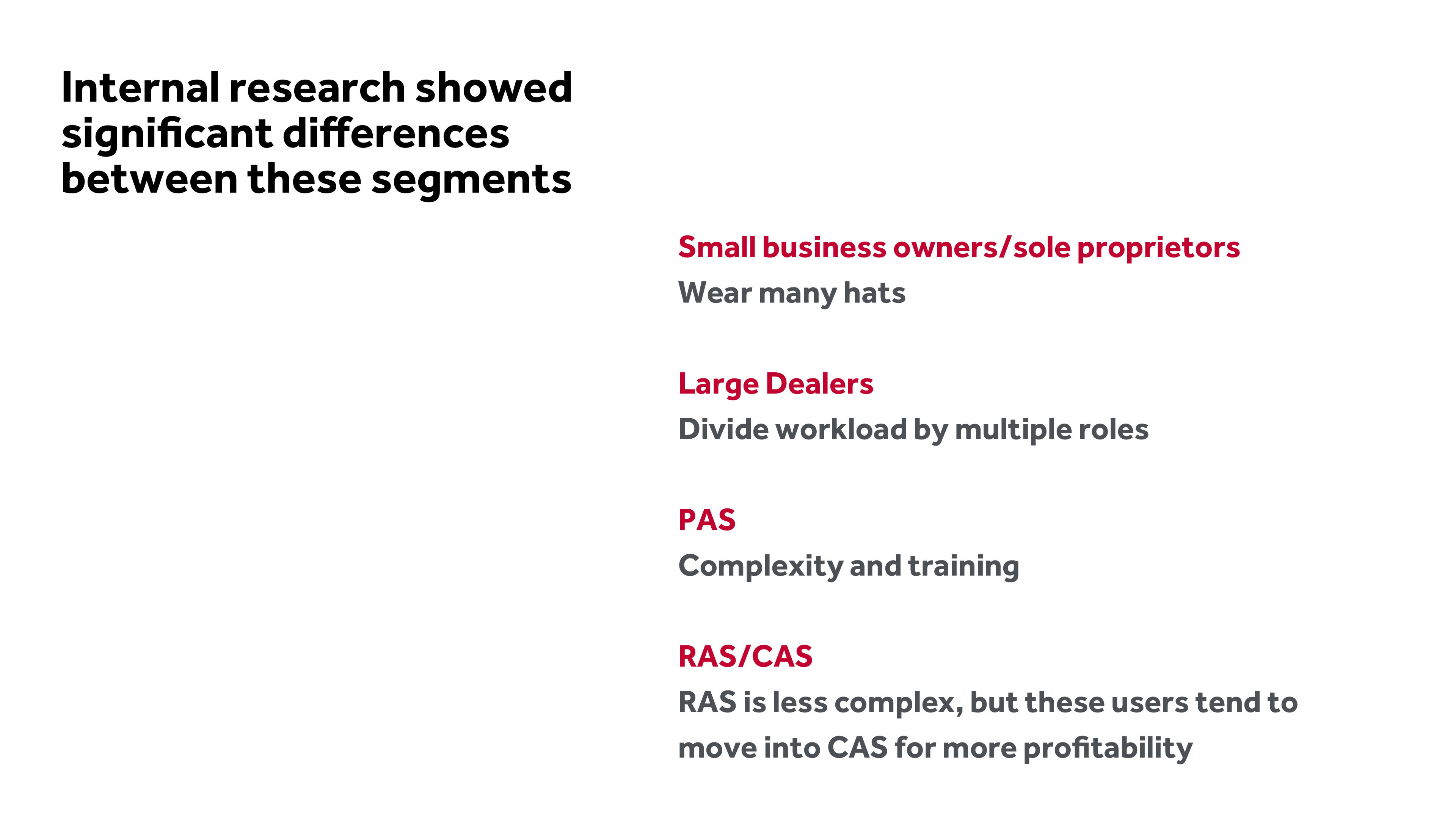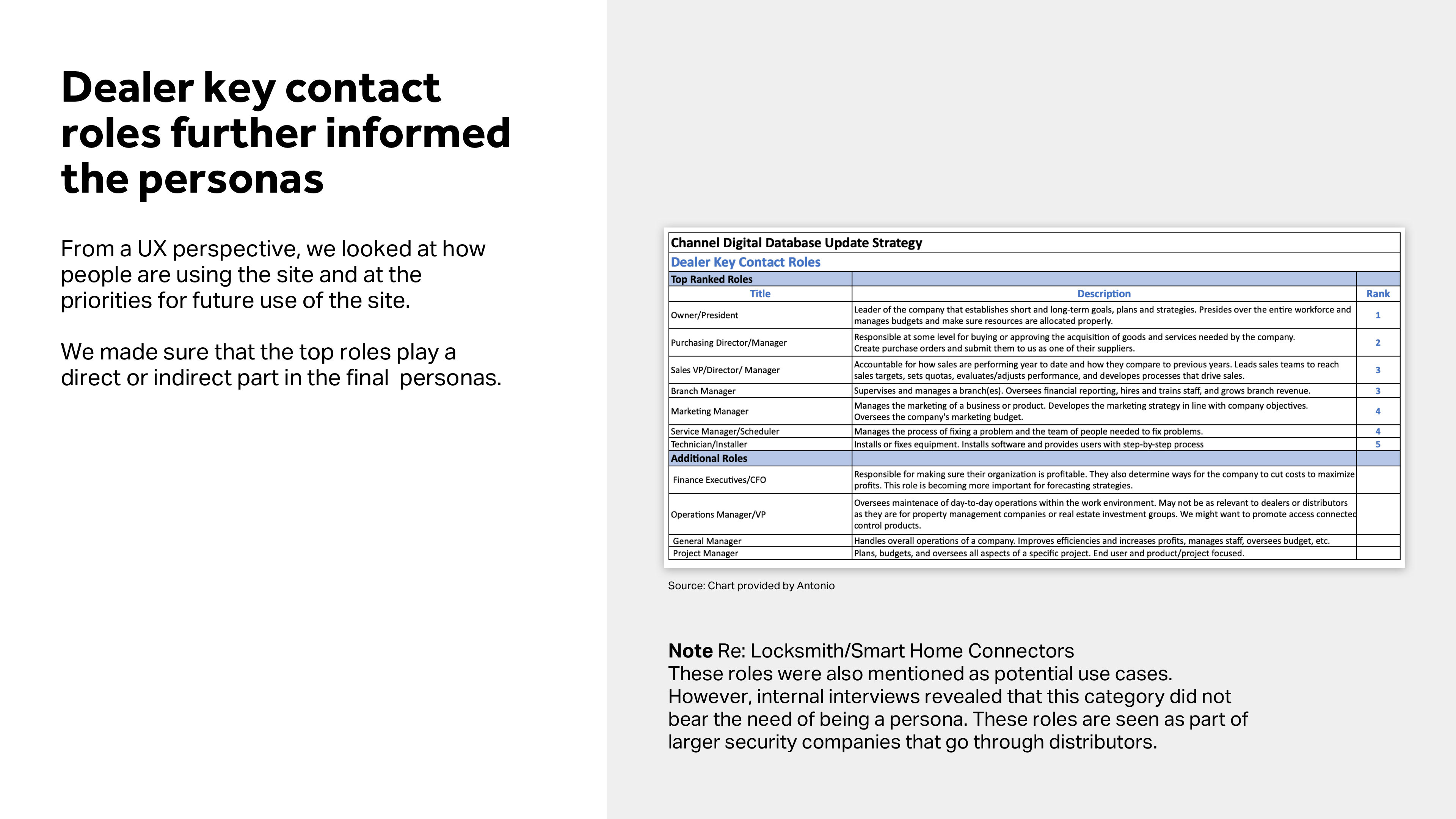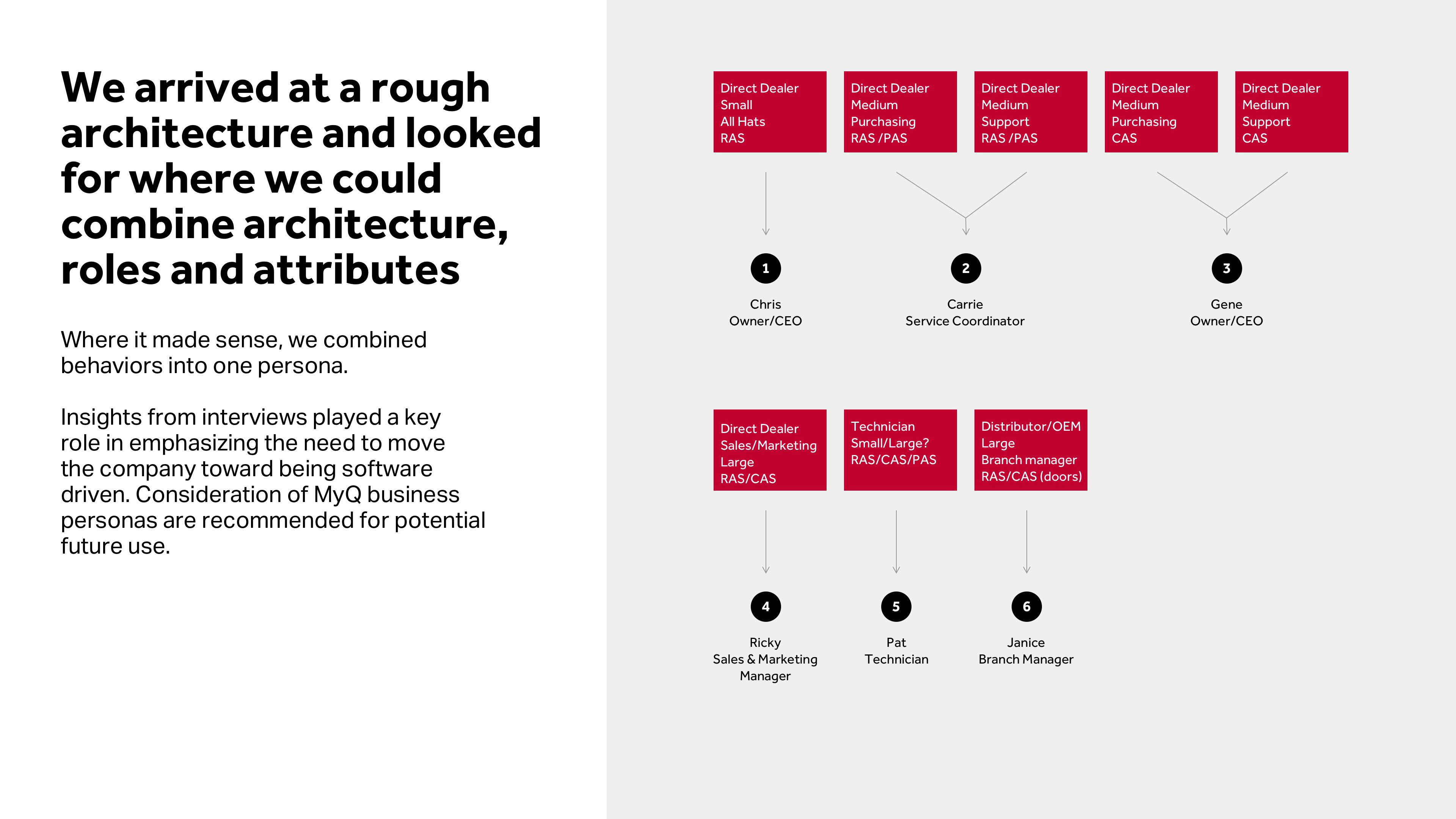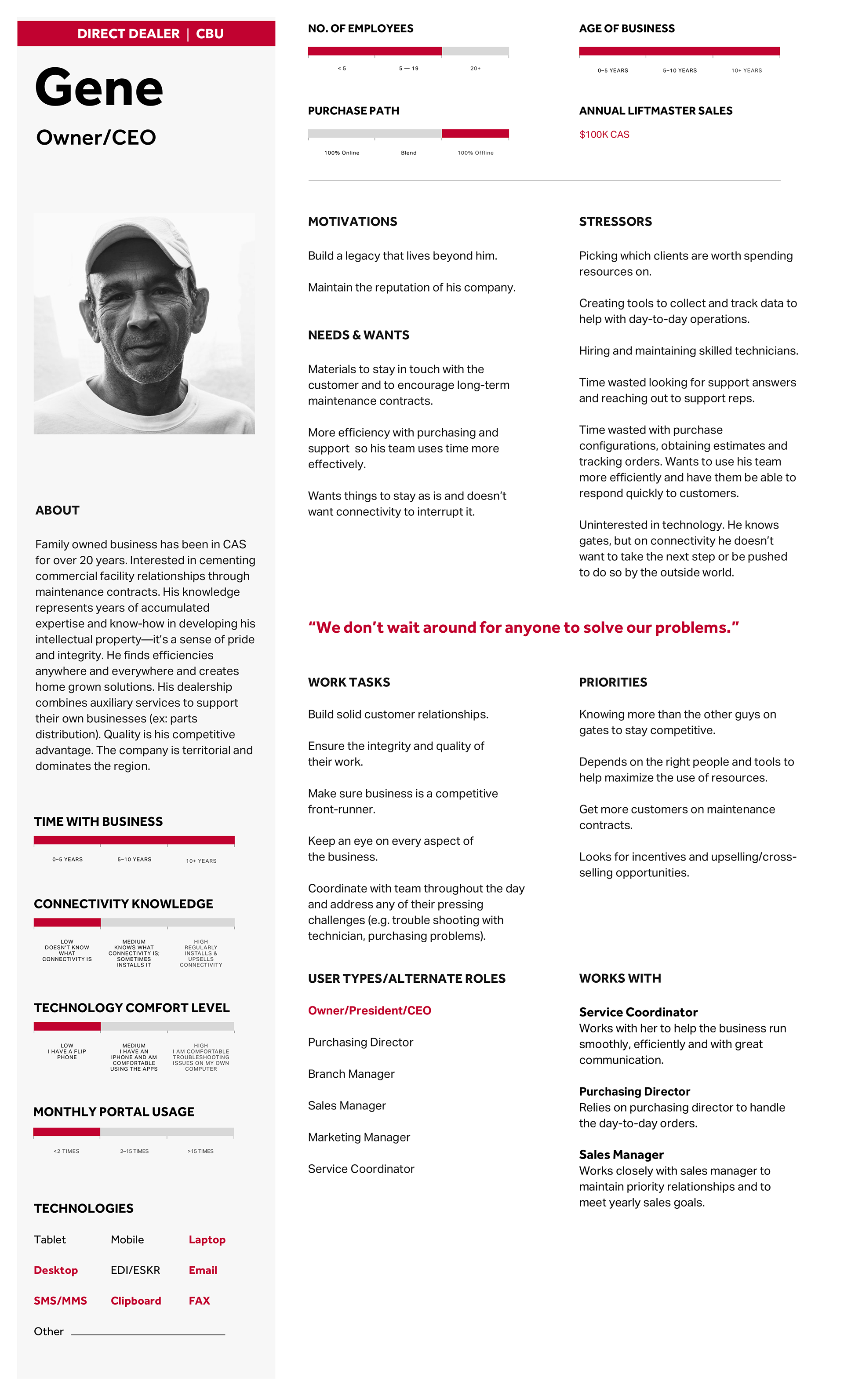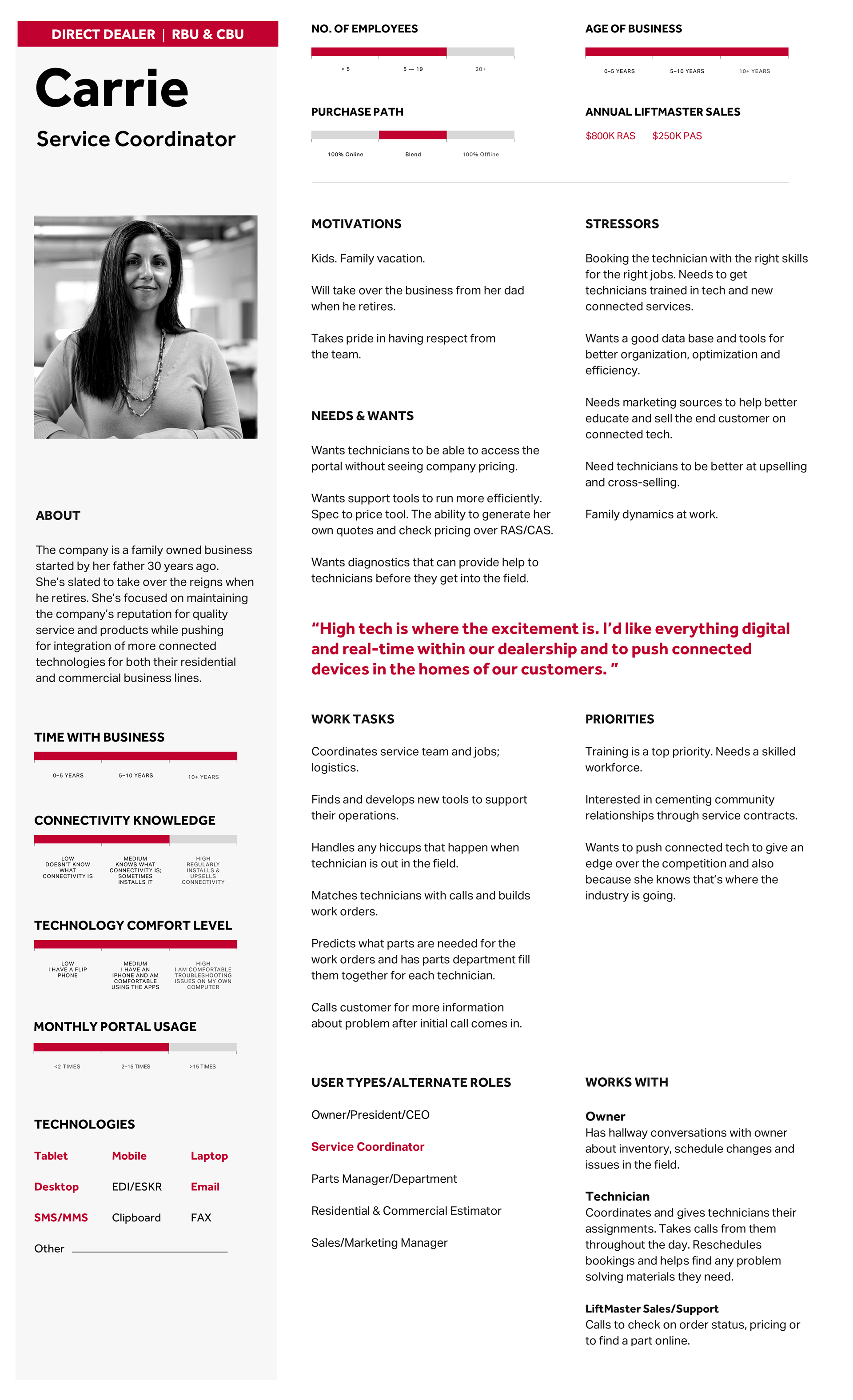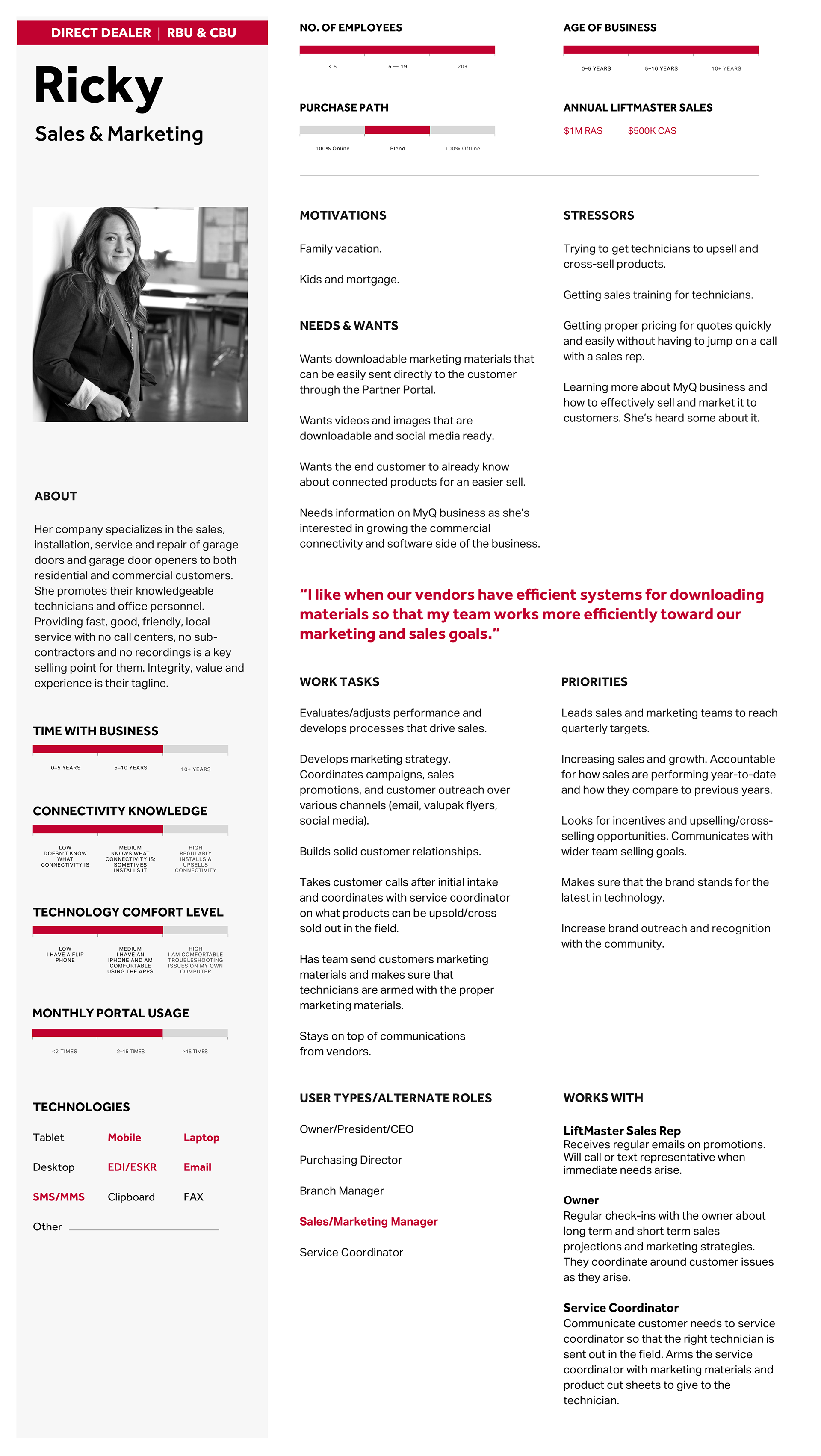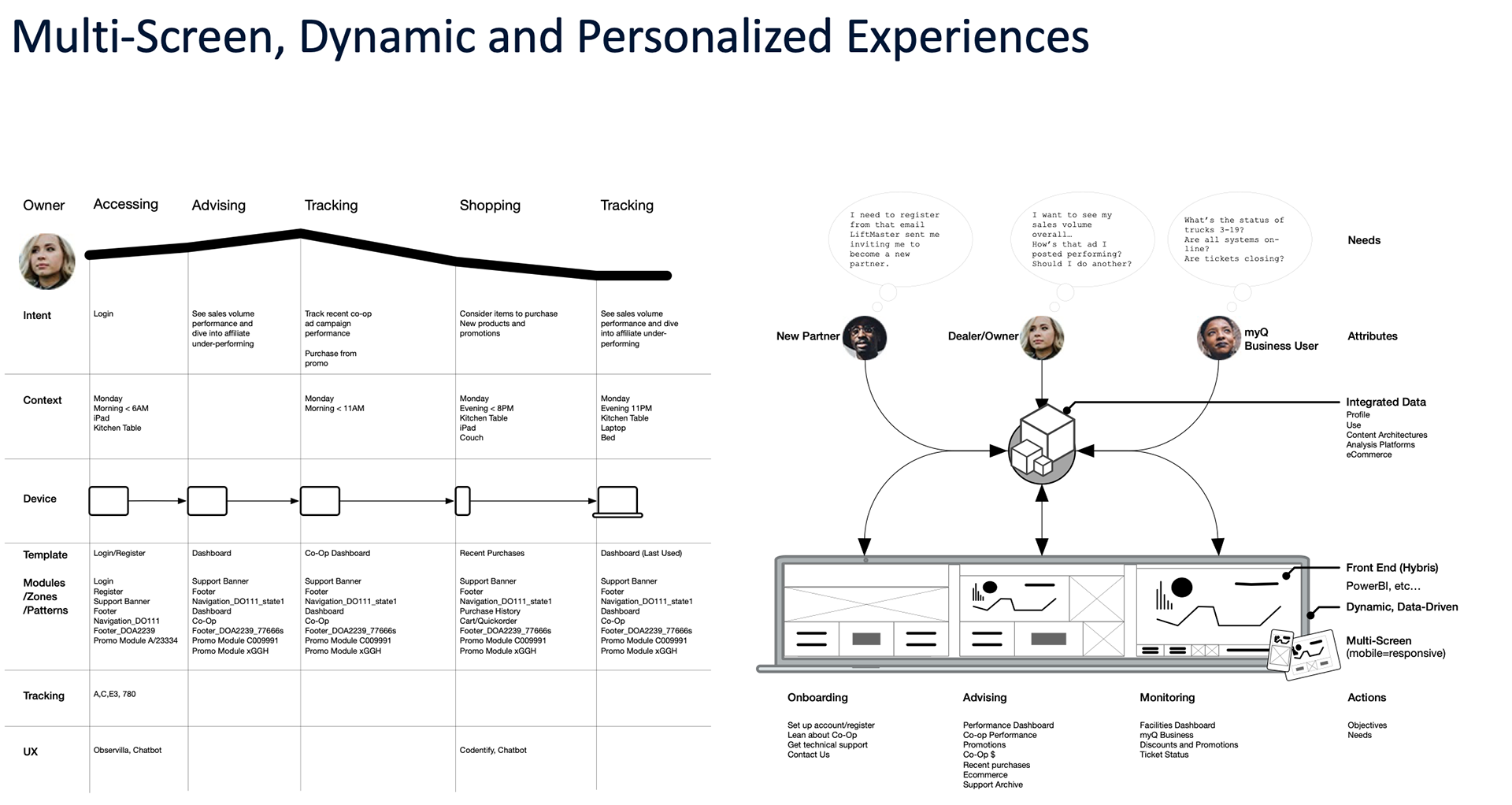 Design Explorations & Solutions
Initially working with an external agency and shifting to external contractors, I directed the entire end-to-end production of high fidelity responsive UX designs, a design system, design specifications, and interactive prototypes. I presented them bi-weekly in 2 to 4 day design sprints to the executive committee for feedback and iteration.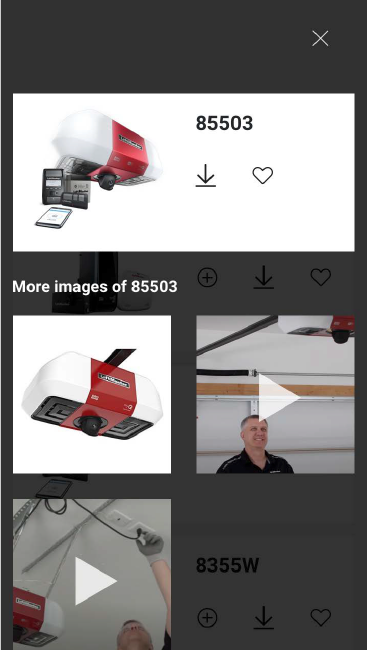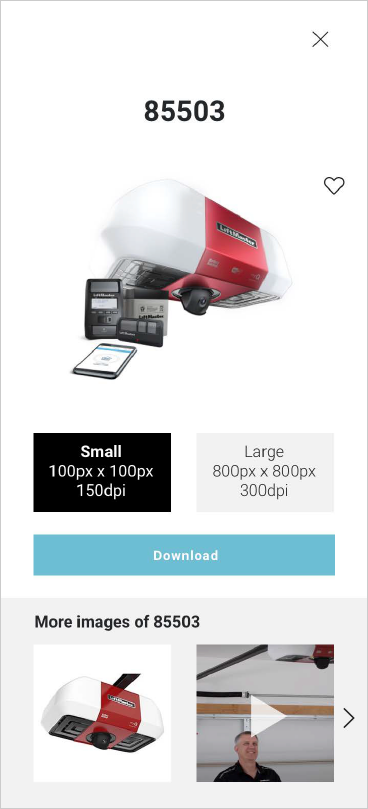 Design System, Components & Modules, Prototypes
I managed and produced a company-wide design system comprised of design "atoms and molecules", components and modules… Spec was provided in Zeplin to allow for engineering to design to pixel-based design and the management team to provide feedback.